The time is nigh: the next Ever Eternal wave music showcase is upon us at last. However, things are going to look a little bit different this month. For starters, EASTGHOST is headlining this time, and Ever Eternal has found a new home in the main room at The Black Box.
But never fear–we have all the details about the show, as well as the wave scene's revolutionary new residency.
Read on to find out more.
Ever Eternal Presents… EASTGHOST & Friends!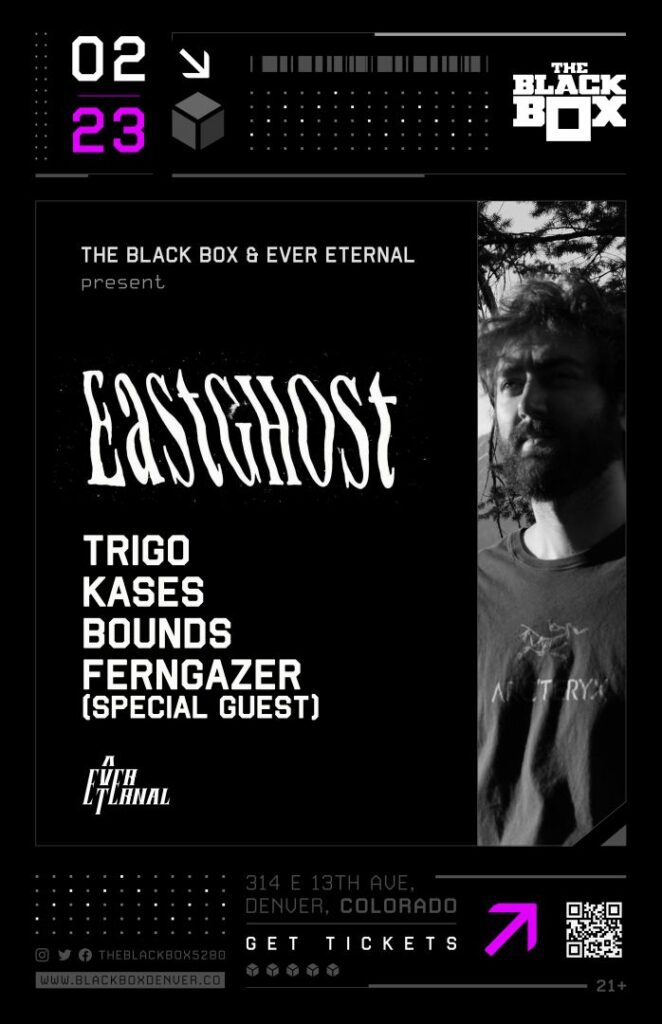 Ever Eternal is setting the standard when it comes to wave shows.
"Ever Eternal is working hard to bring the wave genre to their fans residing in the US."

– Khalila Haque,

The Electric Hawk

.
Ever Eternal is making quite a name for themselves. Since their launch, the group has received widespread support, including a shoutout from wave music champion and vibe.digital co-founder, Fyoomz, as well as a stellar review of their event via The Electric Hawk.
The crew behind Ever Eternal are setting a new standard when it comes to what one can expect at the club–especially when it comes to harm reduction.
Prior to their inaugural showcase last month, Ever Eternal posted a "Code of Conduct" across their social media accounts, which outlined expectations for those in attendance. The graphic advised attendees that Ever Eternal "[asks] that you respect: space, identity, consent, & yourself" at their events.
You can view the full code of conduct, below.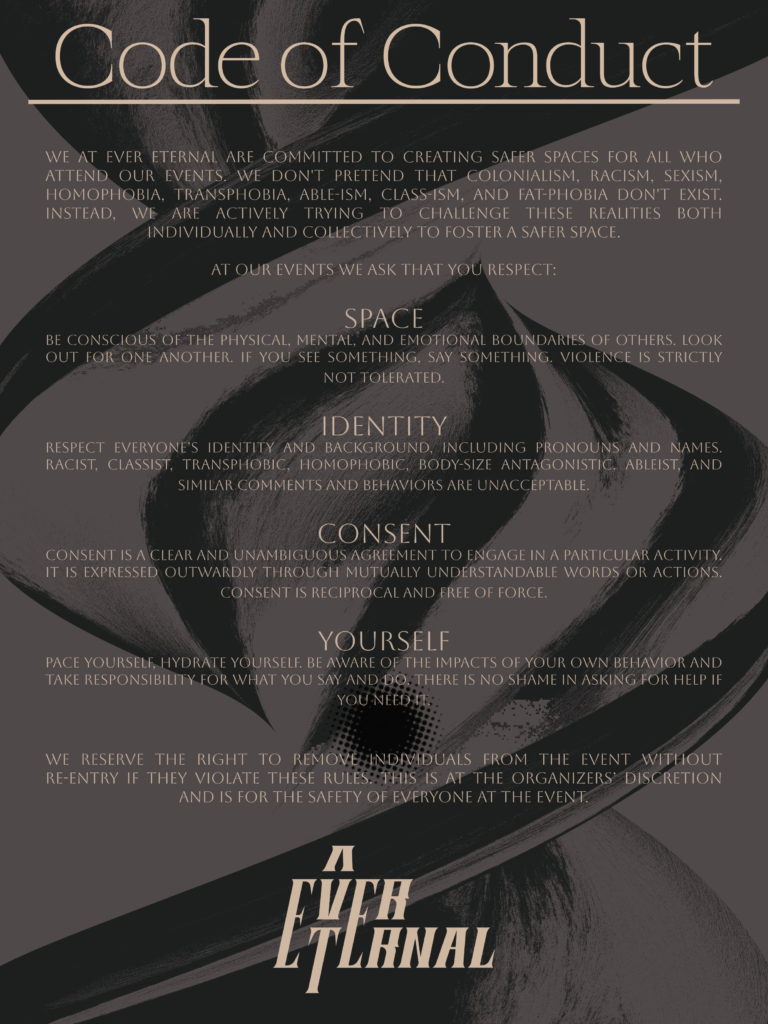 Find a direct link to the Code of Conduct here.
In regards to the Code of Conduct, Ever Eternal wrote:
"We also ask that you take a moment to review our Code of Conduct. Helping create safer spaces is of the utmost importance to us, and our Code of Conduct lays out what behaviors are acceptable and which will not be tolerated at our events."

– Ever Eternal's Instagram account
In support of this message, one of the January showcase performers, Psycody, wrote:
"Be the change. Beyond stoked to help champion this message of unity and love through sound. This aligns perfectly with the Black Box's motto of "moving people through sound, not hype", but expands on things that aren't spoken enough. Beautiful."

– Psycody, Instagram.
Ever Eternal is certainly leading the way towards real change among EDM scenes.
---
Meet the artists featured at February's Ever Eternal showcase, from Ferngazer to EASTGHOST–
Read on to find out more about each of the artists featured at this next Ever Eternal function. It's time to get hyped…
Ferngazer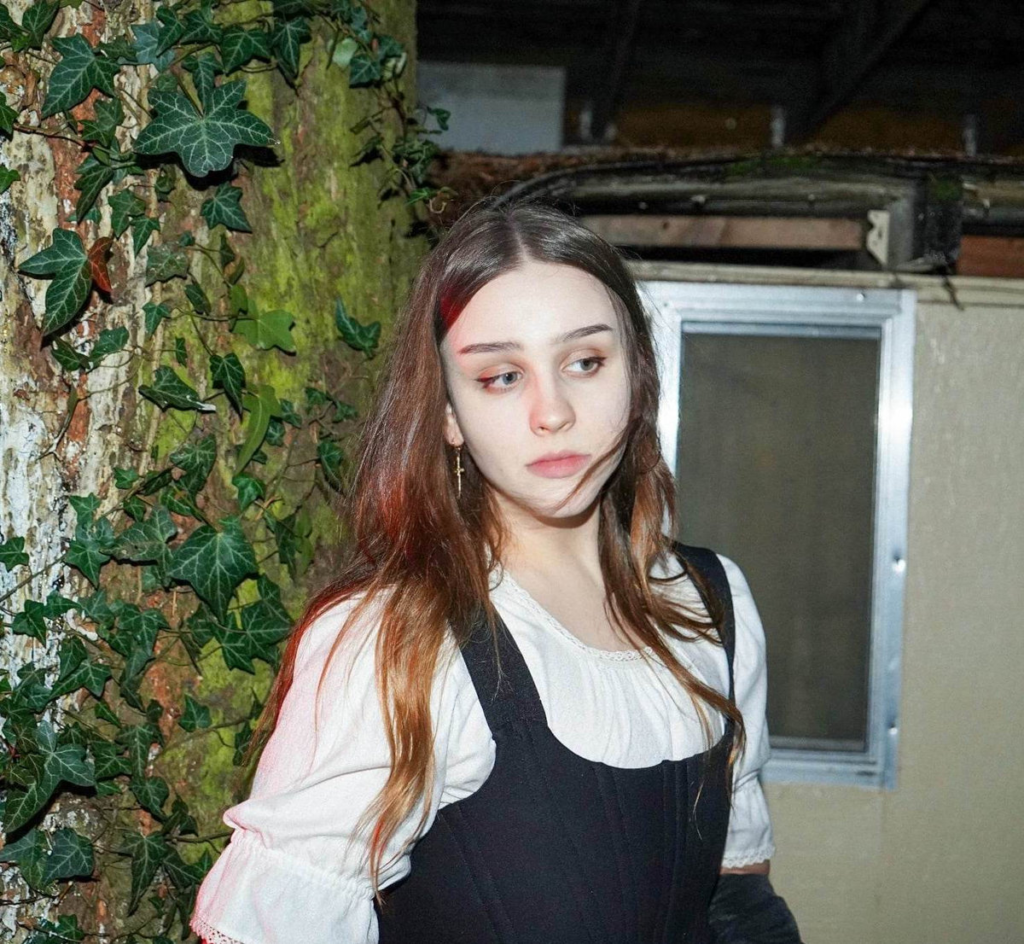 "'Equal parts beautiful and haunting,' Ferngazer is a Portland-based producer and vocalist who blurs the boundaries between genres.

Her work has been associated with the wave and witch-house scenes; with heavy trap beats, dark themes, and sweet ethereal pop vocals, she builds a dark and enchanting world through both sound and lyricism."

– Ever Eternal
Bounds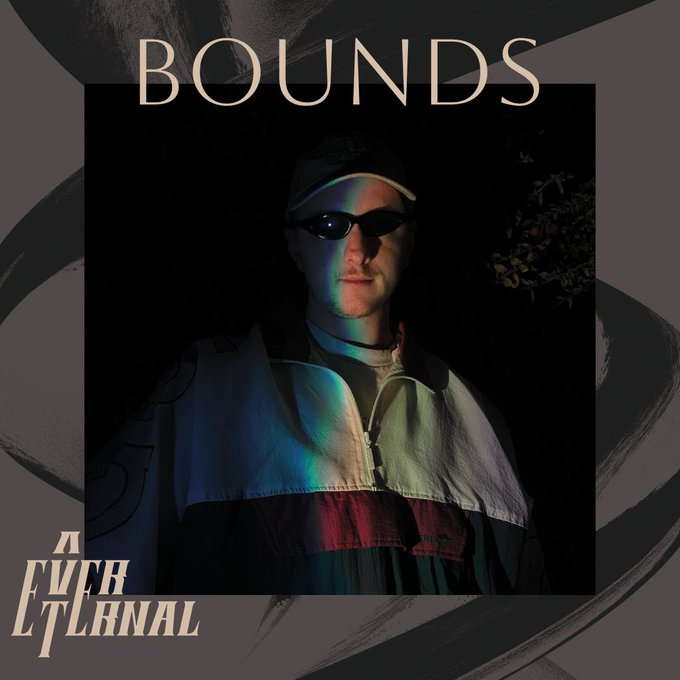 "Houston-bred and now Denver-based wave producer bounds is known for his unique percussive elements and love of organic, melancholic tones.

Closely following the wave scene since its inception, he has taken elements and influences from everything around him and creates a sound that's familiar, yet all his own."

– Ever Eternal
Kases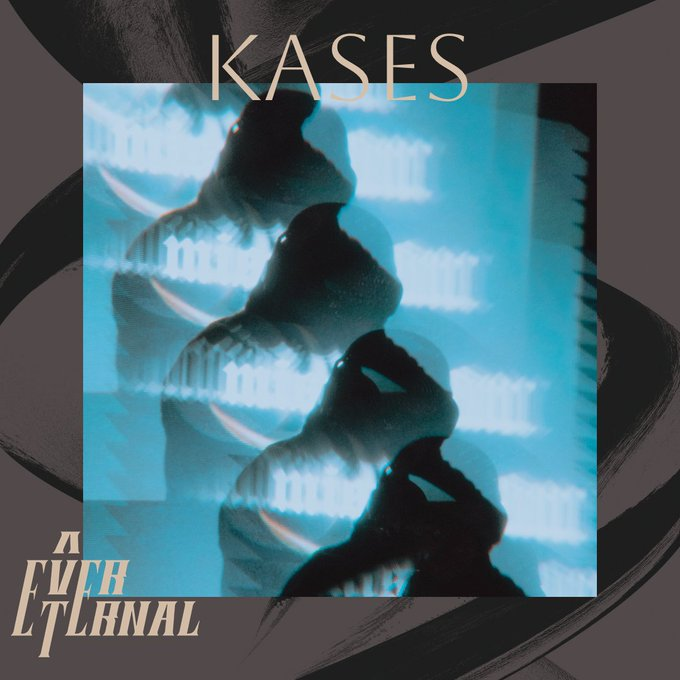 "Kases is a Denver based multi-genre producer/DJ & cofounder of the ever-growing Maybe Forever Project.

Kases best describes the unique sound of his releases as 'emotional bass music', heavily influenced by a mixture of hip hop, indie dance, house, techno and bass music."

– Ever Eternal
TRIGO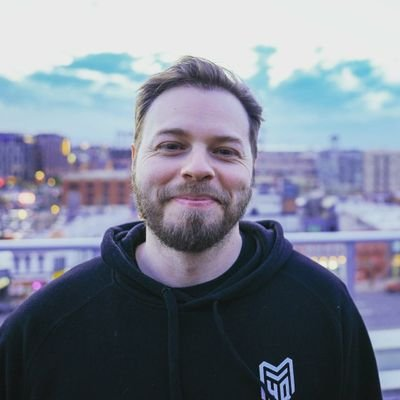 "With over a decade of music production knowledge, TRIGO has shaped a unique, sonic experience for his listeners, taking inspiration and elements from genres like wave, dubstep, trance, hip hop and rock. His distinct sound comes from lush, warm melodies, ethereal vocals with punchy drums, and powerful basslines. Having releases with labels such as Electric Hawk, Gravitas Recordings and vibe.digital, TRIGO has cemented himself in the underground electronic music scene as an innovator and producer who cannot be boxed into one category."

– Artist's Spotify
EASTGHOST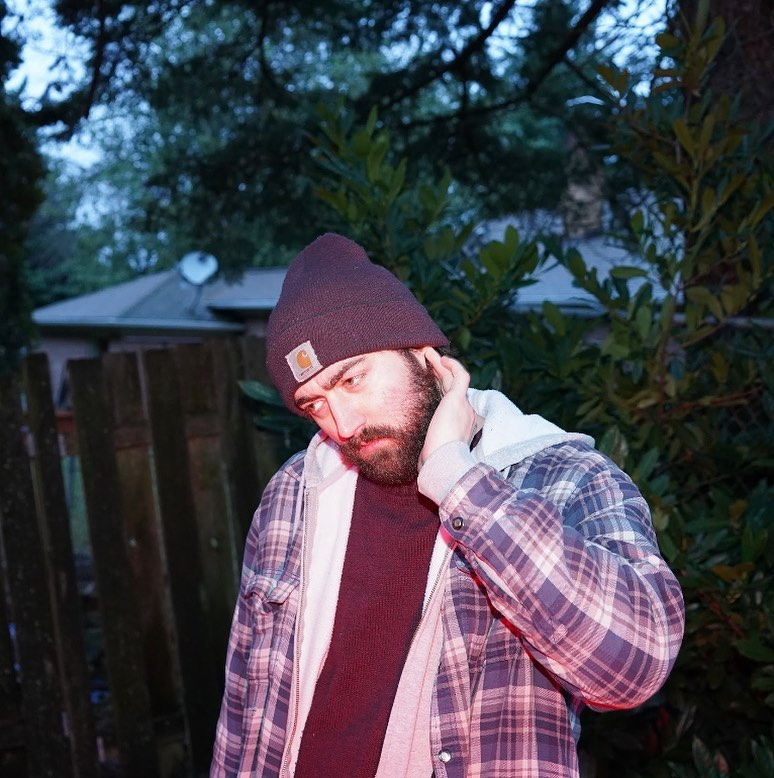 "I'm an American electronic music producer, Identifiable by the alias EASTGHOST.

Music is my calling in life and I've dedicated my whole self to perfecting my craft & blooming as an artist professionally. I am one piece of an internet based music collective centered in Portland, Oregon known as #STYLSS (Stop Taking Your Life So Seriously)."

– Artist's Facebook
Want to know what to expect at the next Ever Eternal show?
Take a look through some photos from January's Ever Eternal showcase and see what a vibes await you at their next function:
Photos courtesy of Ever Eternal's own Phozee.
---
Can't get enough wave? Check out our dedicated wave music column, "Breaking Waves", here.
About Author