Priscilla Presley was little more than a footnote in Baz Luhrmann's 'Elvis' last year, despite being his only wife. For her eighth feature film, Sofia Coppola turns the tables and puts the focus on Priscilla's formative years.
Based on the 1985 memoir Elvis and Me: The True Story of the Love Between Priscilla Presley and the King of Rock N' Roll, we are introduced to Priscilla when she is just 14. An American teenager living in Germany while her Air Force officer father was stationed there, she is lonely and homesick. Then, she meets Elvis.
Already a worldwide star, Elvis was drafted into the Army and served from 1958 to 1960. He took a shine to Priscilla, but because of her age, he was cautious about going too far in their relationship. Or so we're led to believe.
As they fell deeper in love, they allegedly did no more than kiss until Priscilla had turned 18. Since Priscilla Presley is an executive producer on the film and it is based on her memoir, Coppola follows along with this "official" story.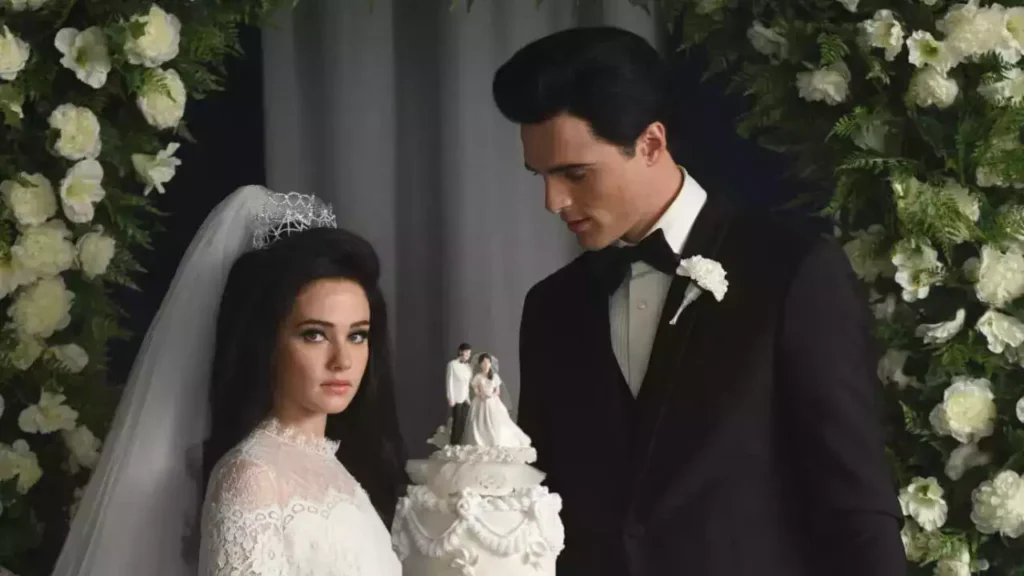 The Verdict
Using Priscilla's own memoir as a guide does not make this a glossy lovefest. Before she tragically passed away, Lisa Marie Presley had implored Coppola to not move forward with the script as written because she felt it was "vengeful and contemptuous." Looking through a 2023 lens, it's hard to look upon any relationship between a 24-year-old man and a 14-year-old girl as being ok.
'Priscilla' takes the good and the bad and filters it all through a hazy (and often dark) lens.
Coppola does an incredible job of depicting the now what of it all. After Priscilla finds herself in the enviable position of being courted by one of the most famous people on the planet, life doesn't become magically incredible. Most of the time, he is off shooting movies and recording albums, she is more isolated than ever.
Cailee Spaeny gives a performance that is going to be talked about for a long time. She has been in plenty of films in her career already, but this is the first time I've really taken note of her. She won Best Actress at the Venice Film Festival for the role and it's not hard to see why. As Elvis, 'Euphoria' star Jacob Elordi hits all the right notes. He doesn't embody Elvis in the same manner as Austin Butler did for Luhrmann, but he didn't have to. He isn't the focus, only the impact left behind.
As she likes to do when making period pieces, Coppola features an anachronistic soundtrack (curated by Thomas Mars of Phoenix, Coppola's husband, and legendary music supervisor Randall Poster). Ironically, it does not feature any music from Elvis himself, but that further reinforces how this story isn't really about him.
Grade: A-
How to Watch Sofia Coppola's 'Priscilla'
'Priscilla' is now playing in theaters nationwide. If recent A24 titles are any indication, it should premiere on PVOD by Tuesday, December 26. Thanks to A24's output deal with Showtime, it will premiere on the cable network next summer and concurrently stream through premium subscriptions on Paramount+
Looking For More Movies to Watch?
Check out our November streaming preview for even more recommendations!
About Author