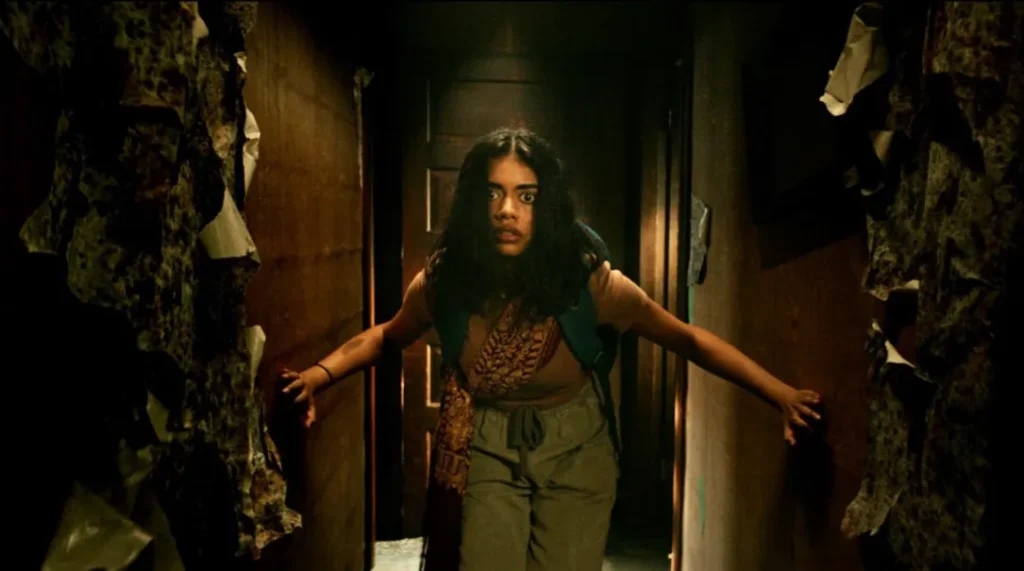 Newly Available on VOD this October
*PVOD titles are fresh from theatrical release and generally rent or sell digitally for $19.99 (or higher). All dates subject to change.
V/H/S/85 – The sixth installment in the 'found footage' anthology series just had its World Premiere at Fantastic Fest. (October 6, Shudder Original)
Lakota Nation vs. United States – Premeiring on Indigenous Peoples' Day, this documentary chronicles the Lakota Indians on their quest to reclaim sacred land that was stolen by the government. (October 9)
When Evil Lurks – Shudder's first Spanish-language original finds two brothers in a remote village encountering "a demon-infected man just about to give birth to evil itself." (October 27, Shudder Original)
Additionally, the first 7 films of the 'Saw' franchise are available for one-month only on Shudder & AMC+ starting on Halloween.
The Pigeon Tunnel – Legendary documentarian Errol Morris examines the life and career of mystery novelist John le Carre in this film that recently screened at Tthe elluride and Toronto film festivals. (October 20)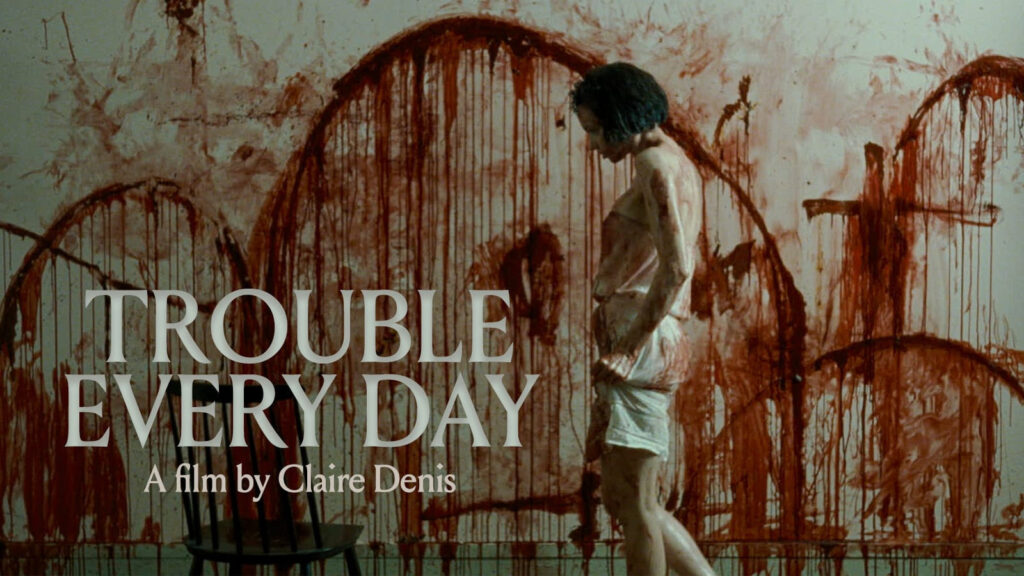 '90s Horror – Just in time for Halloween, the Criterion Channel is enhancing their '70s and '80s horror series with a 14-film collection from the 1990s. Cult classics like 'Frankenhooker' and Abel Ferrara's 'The Addiction' are featured along with Coppola's take on 'Bram Stoker's Dracula' and John Carpenter's 'In The Mouth of Madness.' (October 1)
Art-House Horror – 30 films are featured in this series for those who want their scares a little more high brow. Dario Argento's 'Suspiria,' Brian DePalma's 'Sisters,' and a new restoration of Claire Denis' 'Trouble Every Day' are spotlighted. (October 1)
Haunted Mansion – Justin Simien ('Dear White People') takes on the fan favorite theme park attraction for a new feature film starring LaKeith Stanfield, Tiffany Haddish, Owen Wilson, Danny Devito, Rosario Dawson, Dan Levy, and Jamie Lee Curtis. The project was originally going to be helmed by Guillermo del Toro, who had to drop out. His version was updated with a new script and concept. (October 4)
Appendage – Released as part of the annual Huluween celebration, this is the story of a young fashion designer whose self-doubt manifests itself with a growth on her body. (October 2)
The Boogeyman – Sophie Thatcher and Chris Messina star in this adaptation of a short story by Stephen King. (October 5)
Cobweb – In Samuel Bodin's directorial debut, a family finds there may be something evil living alongside them in their house. (October 20)
Master Gardener – If horror movies aren't your thing, you can saddle up with the latest from Paul Schrader. Joel Edgerton and Sigourney Weaver star in this story of a horticulturalist who is having an affair with a wealthy client and hiding a major secret. (October 26)
Passages – Ira Sachs's steamy new indie drama garnered headlines earlier this year after Mubi declined to accept an NC-17 rating from the MPA. Franz Rogowski and Ben Whishaw depict a queer couple, and one of them has an affair with a woman (Adèle Exarchopoulos), leading to a dramatic upheaval in their relationship. (October 6)
Fair Play – A hit at this year's Sundance Film Festival, the debut film from Chloe Domont stars Alden Ehrenreich and Phoebe Dynevor as a newly engaged couple whose relationship is tested by power dynamics and corporate greed. (October 6)
Old Dads – Comedian Bill Burr co-wrote, directs and stars in this story of a man with anger issues who struggles to understand the culture changing around him. (October 20)
Pain Hustlers – David Yates (director of 4 Harry Potter films and the Fantastic Beasts series) takes on the pharmacutical industry in this drama based on the book of the same name. The excellent cast includes Emily Blunt, Chris Evans, Andy Garcia, Jay Duplass, and Catherine O'Hara. (October 27)
Ruby Gillman, Teenage Kraken – Animated film about a young kraken trying to fit in when she starts school in the human world. With the voices of Lana Condor, Toni Collette and Jane Fonda. (October 20)

Five Nights at Freddy's – Based on the popular video game series, this Blumhouse production is simultaneously debuting in theaters and on Peacock. Josh Hutcherson stars as a security guard who discovers the animatronic robots where he works come to life at night and go on murderous rampages. (October 27)
Totally Killer – Nahnatchka Khan has created some truly hysterical television shows like 'Fresh Off The Boat' and 'Don't Trust the B—- in Apt 23." She teams up with Blumhouse for this new horror comedy with Kiernan Shipka as a 17-year-old who has to fight on Halloween as a notorious 'Sweet 16 Killer' returns to terrorize her town. (October 6)
The Burial – Jamie Foxx plays a lawyer on a mission to help a funeral home operator (Tommy Lee Jones) in a legal dispute. (October 13)
Can't get enough of our October streaming suggestions? Check out last month's recommendations here!
About Author