Last year, we saw the wave community hit a couple monumental milestones: wave music at the Amsterdam Dance Event for the first time, the launch of the first-ever dedicated North American wave music festival, and much more. Later on this year, however, some major players in the wave scene are going to be hitting the road all across the globe. Many of these tour dates are first-time cities (and countries!) for these artists.

That's right: we are getting wave music tours… worldwide!
Read all about these tours and more, below.
Worldwide Wave Music Tours, Forthcoming:
These forthcoming international wave tours, led by Kompass Music Group artists barnacle boi, Brothel, and Skeler, are following the massive North American 'wave tour' that these three producers set out on together earlier this year. You can read about the NYC date from this earlier tour here.
While most of these dates appear to be independently headlined, some of these new shows will actually see the trio uniting forces once again, for the sake of wave.
barnacle boi: 2023 World Tour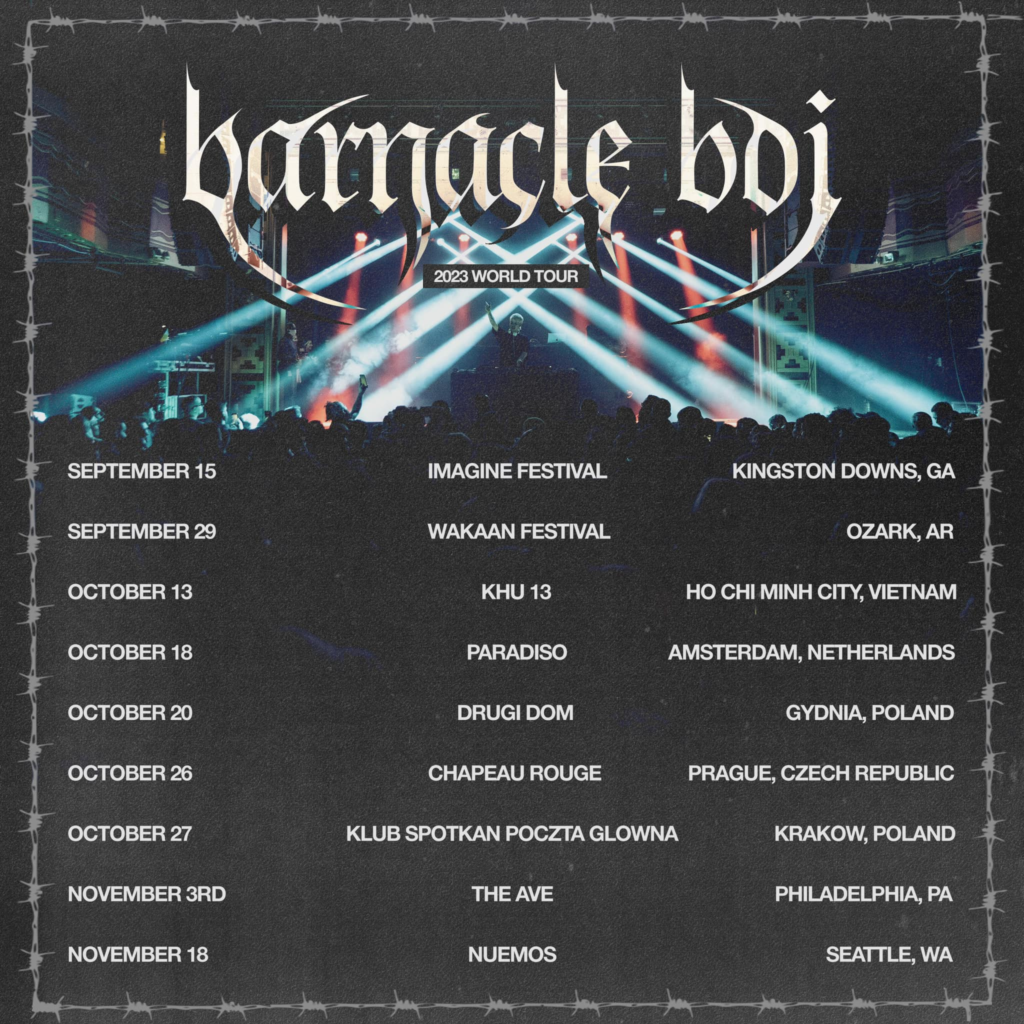 This season sees barnacle boi setting off on a 9-date tour, during which he will be hitting Ho Chi Minh City in Vietnam and Prague in the Czech Republic for the first time–as well as (re)visiting some locations throughout the US and Poland.
Also noteworthy: barnacle boi will be playing The Amsterdam Dance Event for the second time this year, on October 18th.
Listen to barnacle boi:
---
Brothel: 2023 World Tour
Similarly, brothel is also setting out on an autumnal 9-date tour. He is hitting the Czech Republic for the first time, playing alongside both barnacle boi and Skeler. He will also be playing Berlin for the first time this year.
However, you will not be finding brothel at ADE this year–he will instead be playing in Poland around that time.
Listen to brothel.: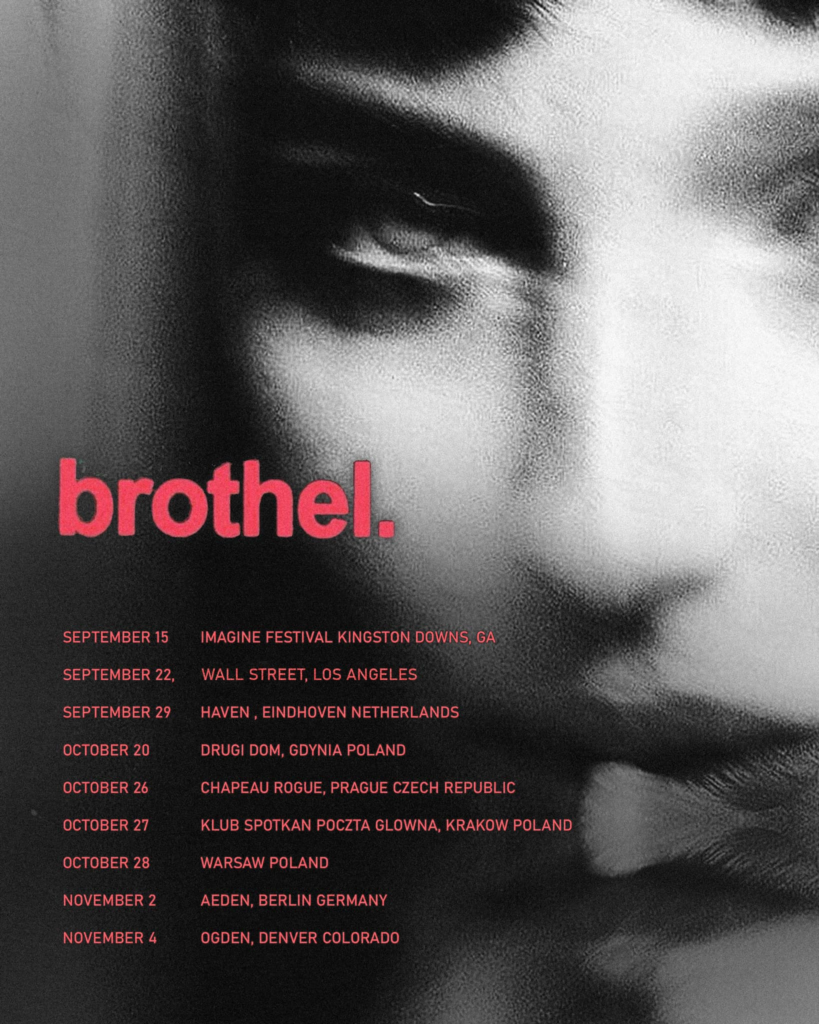 ---
Skeler: Light Fades Tour '23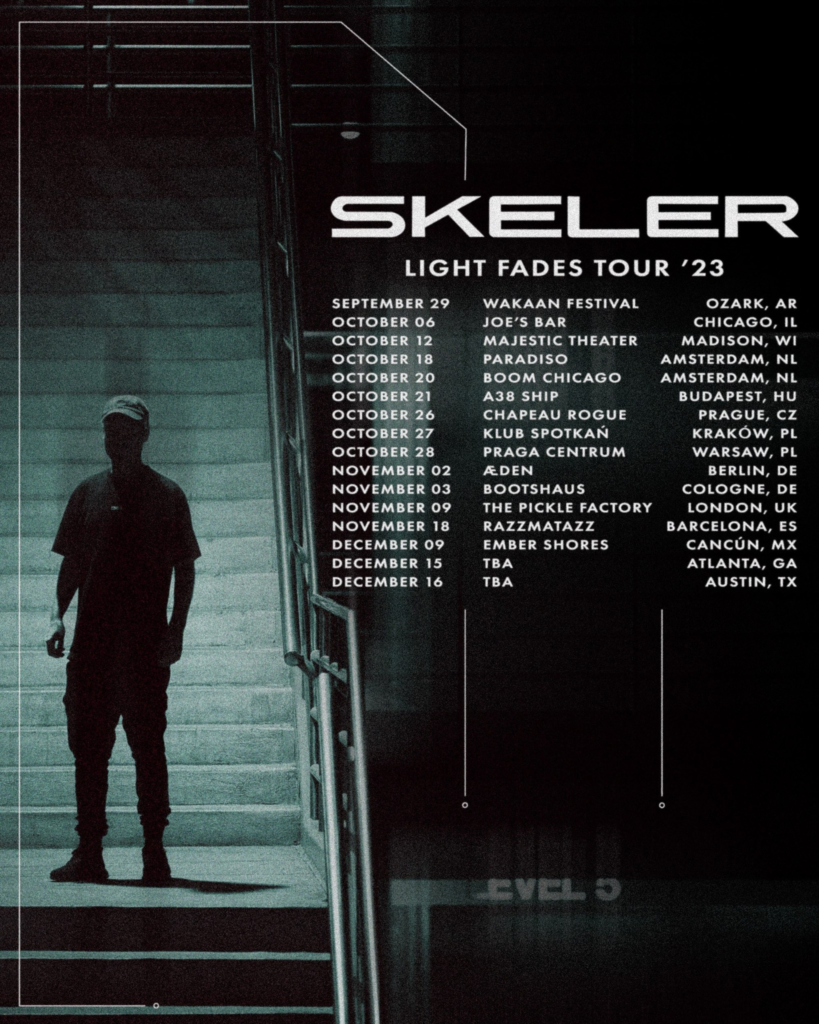 Skeler's "Light Fades" tour is the longest of the three worldwide wave tours, with over a dozen dates running from September to December. He will be hitting Budapest, Prague, Berlin, Cologne, Cancun, and Barcelona for the first time.
Skeler will also be playing The Amsterdam Dance Event again this year, on two different dates: October 18 and 20.
Listen to Skeler:
---
Bonus: Juche & Bafu's Tokyo Debut
In addition to these international tours, it's worth noting that Juche will be making his debut in Japan, alongside Bafu, on September 30th.
Listen to Juche:
Listen to Bafu: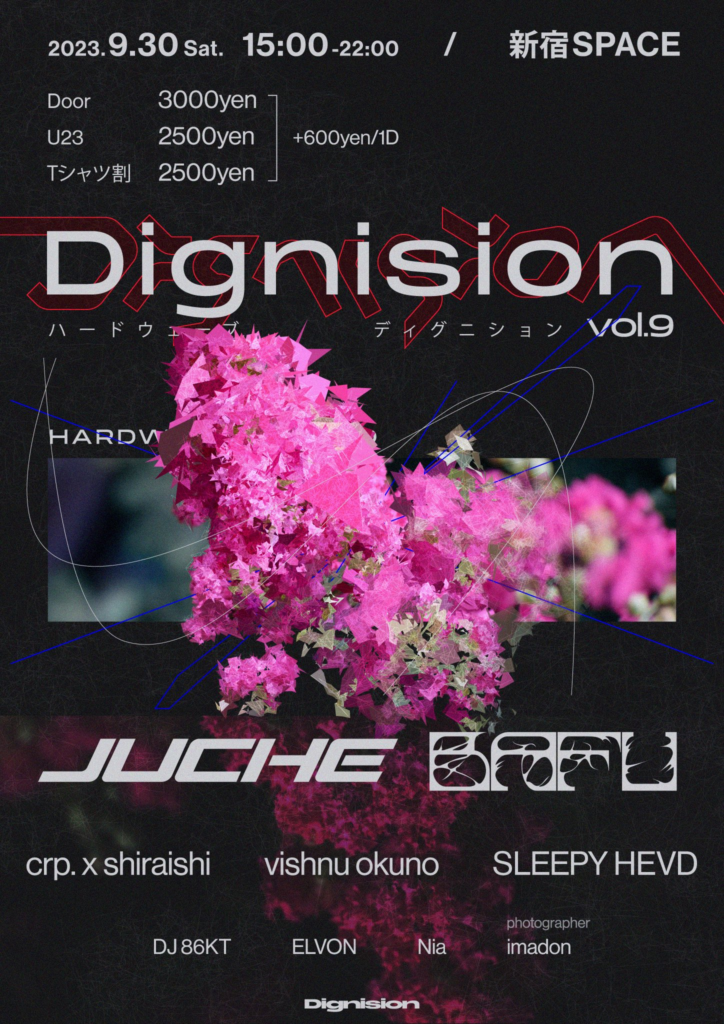 ---
Historical Tours: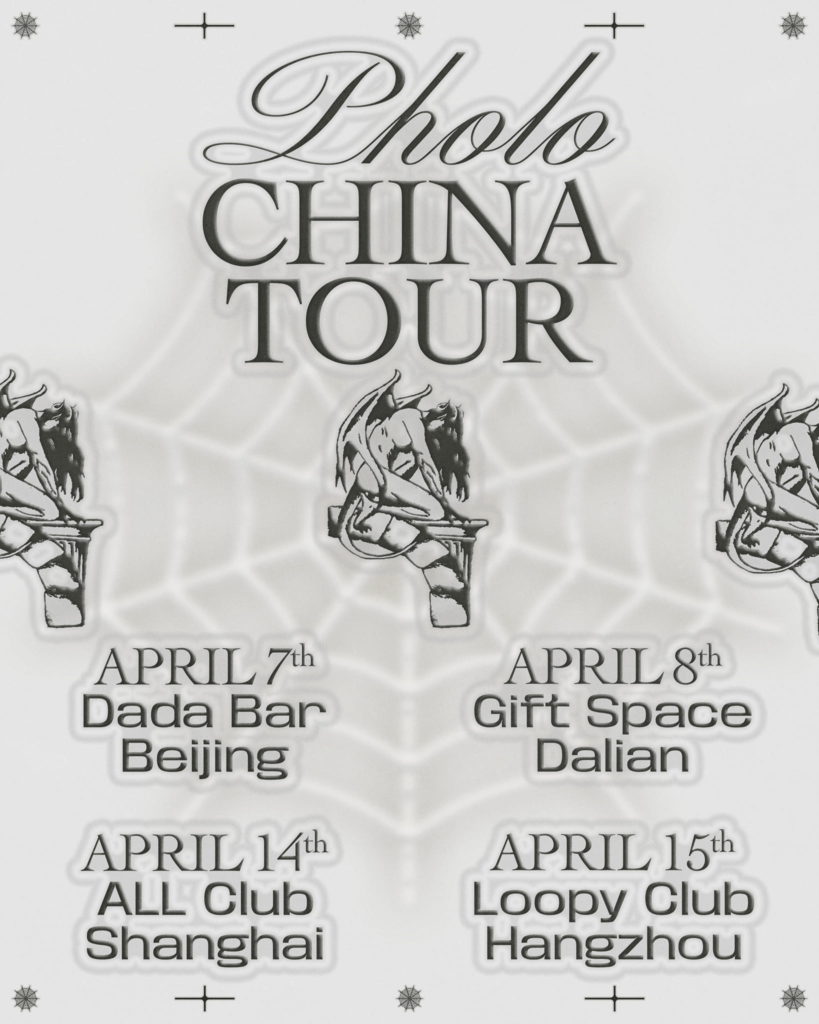 Of course, these producers aren't the first to make international milestones this year.
Back in April, neo-grime master Pholo completed his noteworthy tour through China–the first of its kind.
Listen to Pholo:
---
Excited to see your favorite wave music producers taking their tours worldwide?
Immerse yourself in a live wave show: check out Liquid Ritual's recap video from ADE last year, below.
---
Are you enjoying MendoWerks Magazine? Receive updates each week directly in your inbox. Sign up for the newsletter here.
Find more wave music here.
About Author