If you haven't caught on yet, I'm a big fan of guitar music. The heavier, the better!

However, sometimes, a song outside my usual tastes gets sent my way… and I'm taken aback by how much I like it. In this case, the song is "I Wanna Be Alive With You" by Louisiana-based industrial bass pioneer, SINthetik Messiah, sent to me by one of my editors here at MendoWerks.
Learn from my mistakes: even if electronic music isn't your usual jam, let this song be your first taste of the genre.
Because… in a word? It's 'epic'.
Find "I Wanna Be Alive With You" by SINthetik Messiah on YouTube, below.
According to SINthetik Messiah lore, this song is about a ghost watching his lover and yearning to once again be alive with them; furthermore, "I Wanna Be Alive With You" can be considered to be a cross between 'industrial noise' and 'drum 'n' bass'… two terms that were… well, entirely foreign to me before I sat down to pen this article, if I'm honest with you.
But I didn't let that stop me… and neither should you!
Exploring SINthetik Messiah's Discography
If this new song doesn't quite tickle your brain in the way you might've hoped it would… you are in luck. SINThetik Messiah has one hell of a juicy discography for you to explore.
In fact, his 2021 album is perfect for this upcoming Halloween season with its varied, creepy vibes.
Check it out on Spotify:
Or, if you're a gamer, check out this project that he created using a Nintendo DS!
---
About SINthetik Messiah: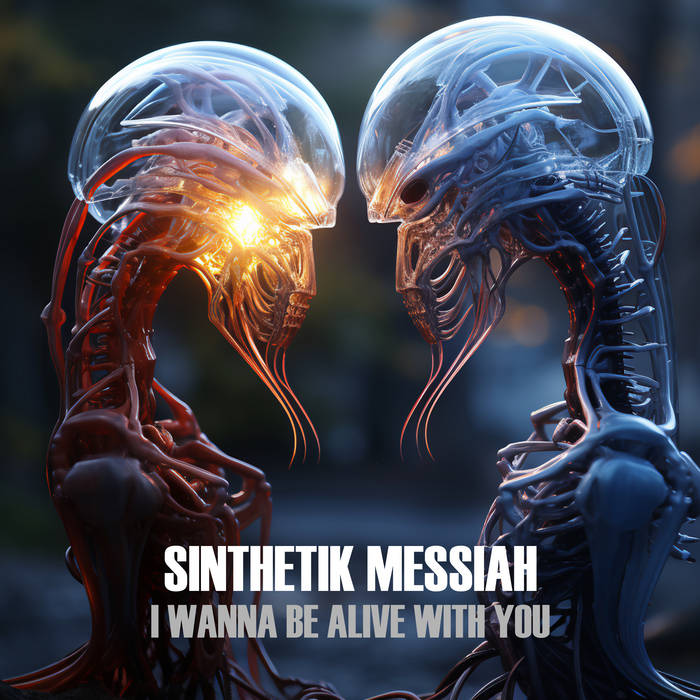 "Blending various elements of industrial, electro, dance, rock, ambient and pop. The international act SINthetik Messiah(SM) is the work of the Cajun songwriter and sound designer, Bug Gigabyte. The name is a misspelling of the of the term 'synthetic messiah', which is the pronunciation used by the band.SM has received radio play, publicity and respect from peers alike from around the globe."

– (artist's bandcamp bio)
Connect with the artist: click here.
---
Are you enjoying MendoWerks Magazine? Receive updates each week directly in your inbox. Sign up for the newsletter here.
About Author