Hex Cougar's Alter/Ego label returns in 2023 with a melodic-yet-glitchy new single by VARI: "Instance".
This song is the first release coming from the label since its 2nd compilation album, which came out in April 2022. In short, there is so much movement in this one song that it's almost like embarking on a whole journey through outer space, all contained within three minutes.
Do be sure to check it out.
Listen to "Instance" by VARI on Spotify
"Instance" feels like a cousin of the huge music that's been coming from REMNANT.exe, a fellow Alter/Ego artist– but that statement is easily an oversimplification; VARI definitely stands on his own, with his unique take on cinematic electronic music.
That first drop at around the 50-second mark is especially delicious, as it transitions into this choppy, glitchy, textured bit, before resuming the airy, melodic flow from earlier in the tune.
"Instance" truly builds on itself so well.
If I close my eyes while listening to this song, it feels as if I'm getting sucked back into the good ol' days of 2012–that is, to a time in my life where Phantasy Star Online (a delightful space opera of a video game) dominated my free time. I can see this song fitting in as part of the OST for future titles in the series due to its metamorphic nature and sci-fi infusions.
If you're looking for more VARI, be sure to check out his 2022 EPs, Deconstruct and Sensory. Both bodies of work offer similarly edgy, glitchy cinematics for you to enjoy.
Meet VARI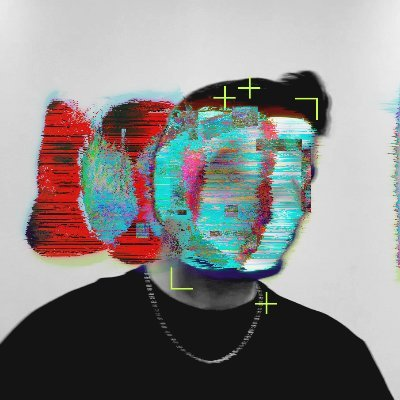 "Tulsa-based DJ & producer VARI adopts assorted styles of dance music into his tracks, harnessing wave's melodic and moving leads, harsh industrial basses, and bouncy trap drums to curate a cohesive sound that's inimitably him. The producer's uniquely glitchy melodies have garnered the support of heavy-hitters such as Mat Zo, NGHTMRE, Slander, and Kayzo, going onto release songs with each artist's respective labels. Cinematic and striking, he paints a sonic story that allows listeners to escape in movement. With the ability to connect with his audience whether they're listening for the first time at home or on the dancefloor, VARI safely secures his spot in the next generation of innovators." (Spotify)
About Alter/Ego
Launched in 2020, Alter/Ego is the brainchild of Los Angeles based DJ/Producer Hex Cougar. It is known as a home for all sorts of diverse, cannot-be-contained-by-any-specific-genre-label artists, including MendoWerks faves MAYKO, w/out, enjoii, and deadcrow.
Since its launch, the label has released two compilations full of interesting electronic music as well as several one-offs, like this single by VARI.
In an article by The Hype Magazine, Hex Cougar shares a bit of the philosophy behind the label:
"I started Alter/Ego as a way to shine a light on some of my favorite up-and-coming producers in the scene right now and foster a community of both artists and fans that believe in supporting underground music. A lot of these guys don't have a ton of followers yet, but in my opinion they're just as talented as any big-name DJs on the festival circuit.

Most of the artists on the [first] compilation were selected from demos people emailed me, which I thought was cool because the whole ethos of the label is to give a chance to artists that most people, including myself, aren't super familiar with yet. It isn't about who has the most followers or play counts or hype or connections, it's purely about the music. Over the next year, I hope to grow Alter/Ego into a community of like minded people who are truly stoked about discovering and giving a voice to the next generation of producers."
Get an idea of the Alter/Ego sound by listening to both compilations on your favorite music streaming service. For your convenience, SoundCloud playlists containing each of the compilations are embedded below.
---
Are you enjoying MendoWerks Magazine? Receive updates each week directly in your inbox. Sign up for the newsletter here.
About Author