The legends that make up Australia-based metalcore band Parkway Drive have a few reasons to celebrate this weekend. It's their 20th anniversary together as a band, which is huge news in of itself… but they're also releasing their 2004 debut EP, Don't Close Their Eyes, on vinyl for the first time, too.

That's not all: Parkway Drive is bringing the celebration to North America with an anniversary tour across the United States come September.
Find all the details, and more, below.
Get to know Parkway Drive's music:
Parkway Drive's most recent album, Darker Still, was released last year via Epitaph Records. Check out the title track on YouTube:
Don't Close Your Eyes out on vinyl for the first time
As part of the anniversary celebration, Don't Close Your Eyes, the band's 2004 debut EP, was released yesterday, August 18, on vinyl for the first time ever. This expanded version includes the original eight tracks, with the addition of a few bonus tracks, such as those from their split album with I Killed The Prom Queen, What We've Built, and compilation album, True Til Death, Volume 1. 
Listen to Parkway Drive's debut EP on Spotify:
Get the anniversary vinyl here.
Parkway Drive celebrates 20th anniversary with fall tour:
Parkway Drive is returning to the United States with this headline tour, which includes three festival stops: Louder Than Life, New England Metal and Hardcore Fest, and Aftershock. This is the first time that the band will be bringing its full production…including a flaming drum cage and full pyro!… to North America.
Parkway Drive will be joined by fellow Australian acts The Amity Affliction, Northlane, and Make Them Suffer on this anniversary tour.
"20 years is a milestone in any career," said Winston McCall (vocals) earlier this year. "The journey that has lead us to this moment has been insane, to say the least. We wanted to mark this time with a tour that represents who we are and where we come from. For the first time on North American soil, we are bringing the fully-formed version of the Parkway Drive live experience, and if that wasn't enough, we're bringing an all-Australian lineup with us. No compromise, no surrender. This is who we are — The Monsters Of Oz. Come celebrate with us and burn it all away."
US fans, find your nearest anniversary tour date below. Get your tickets here.
PARKWAY DRIVE ON TOUR (WITH THE AMITY AFFLICTION, NORTHLANE, + MAKE THEM SUFFER):
9 Sept — Alton, VA — Blue Ridge Rock Festival
10 Sept — Atlanta, GA — Coca Cola Roxy
12 Sept — Pittsburgh, PA — Stage AE Outdoors
13 Sept — Detroit, MI — Masonic
15 Sept — Worcester, MA — Palladium Outdoors*
17 Sept — New York, NY — Hammerstein Ballroom
19 Sept — Montreal, QC — Place Bell
20 Sept — Toronto, ON — RBC Echo Beach
22 Sept — Cleveland, OH — Jacobs Pavilion
23 Sept — Louisville, KY — Louder Than Life Festival*
24 Sept — Chicago, IL — Radius
26 Sept — St. Paul, MN — Myth Live
27 Sept — Oshkosh, WI — Oshkosh Arena
29 Sept — Denver, CO — Mission Ballroom
30 Sept — Albuquerque, NM — The Revel
1 Oct — Mesa, AZ — Mesa Amphitheater
3 Oct — Salt Lake City, UT — Complex
5 Oct — Las Vegas, NV — The Theater at Virgin Hotels
6 Oct — Irvine, CA — FivePoint Amphitheatre
7 Oct — Sacramento, CA — Aftershock*
*Festival Dates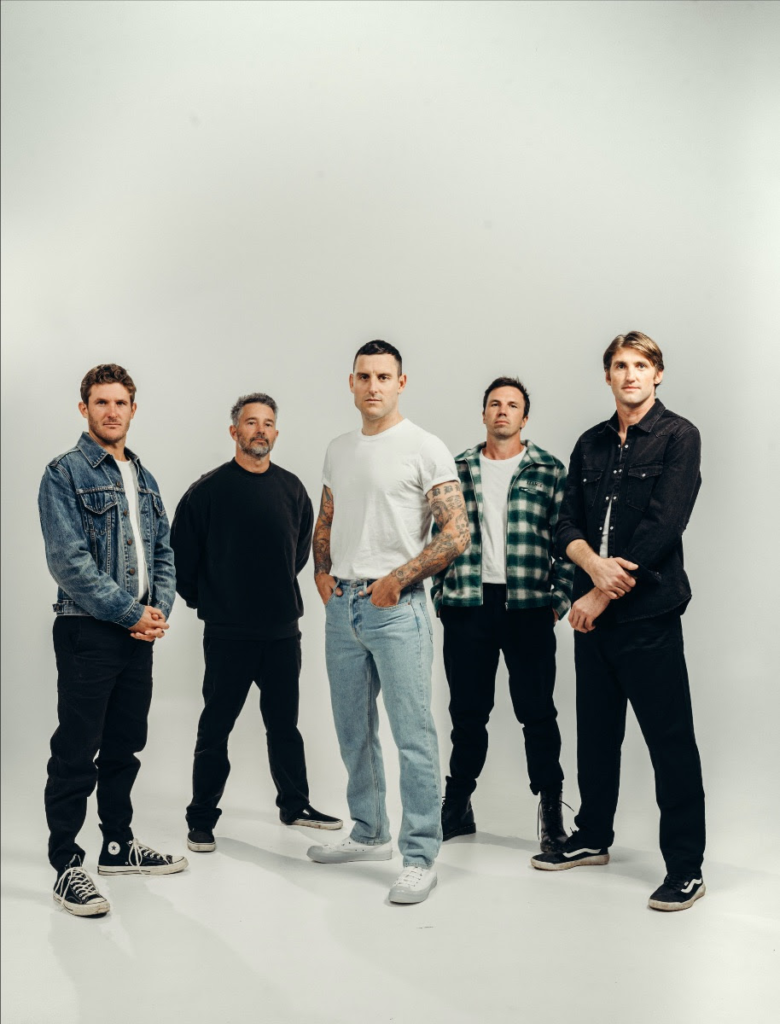 ---
Keep up with Parkway Drive:
Facebook | Twitter | Instagram | website
---
Are you enjoying MendoWerks Magazine? Receive updates each week directly in your inbox. Sign up for the newsletter here.
About Author