Since launching on August 11, 'Red, White & Royal Blue' has become the most streamed movie globally on Prime Video in its premiere weekend.
And within a few days, it apparently has become one of the most-watched romantic comedies in the history of the streaming service.
How did that happen so fast?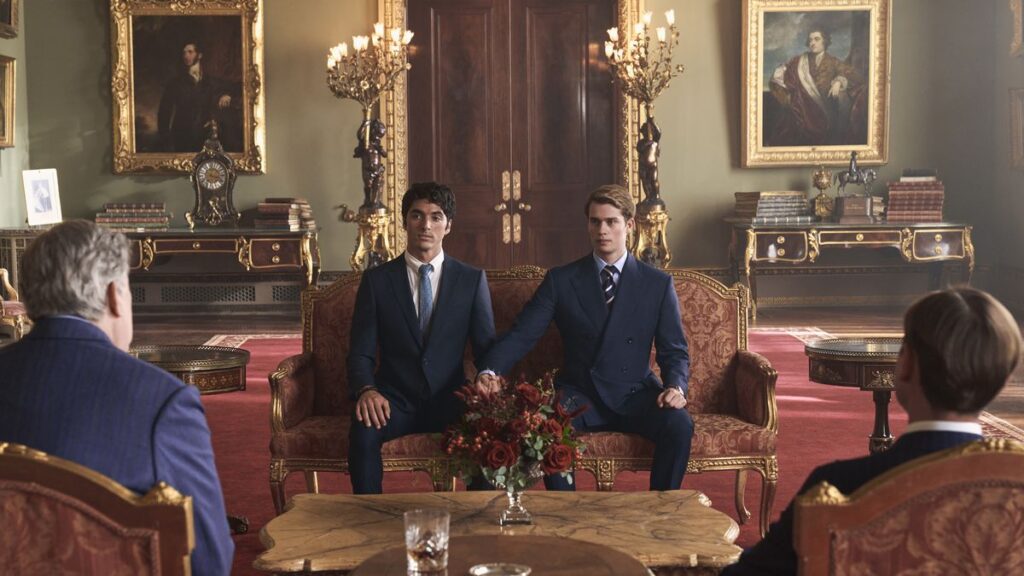 It helps that the film is an adaptation of the wildly successful 2019 young adult novel of the same name by Casey McQuiston. It is the directorial debut of Matthew Lopez, a Tony-nominated playwright.
Taylor Zakhar Perez stars as Alex Claremont-Diaz. His mother Ellen (played by Uma Thurman rocking a raucously ridiculous Texas accent) just so happens to be the first female President of the United States.
Nicholas Galitzine stars as Prince Henry, the "spare heir" to the British throne.
When the movie begins, the two young men have met before and are not particularly fond of each other. It's only after they cause an international scene by fighting at a royal wedding when things slowly begin to change.
Through it all, Alex slowly accepts his bisexuality while Henry determines that he has no option but to otherwise remain closeted due to the generational weight of tradition and his lineage.
Everything about this is pure fantasy (especially its politics), but I'd argue that it is way past time for us to have more dumb queer romances (even if this is specifically designed to be palatable for teen girls).
The Verdict
Let me be clear: I don't think that 'Red, White & Royal Blue' is a great movie. It often plays like a Lifetime movie and clearly wears its limited budget on its sleeve.
But, the movie delivers a highly charming queer romance is that innocent enough for younger gay and bi viewers. In a perfect world. we'd have a lot more LGBTQ+ romcoms, but for now, it's still baby steps for representation.
It's silly and sweet and absolutely ridiculous, but if you're looking for escapism on a royal scale, this is it.
The MPA, in its infinitely homophobic wisdom, granted this incredibly tame love story with an R. There is no question in my mind that if this were a straight romance that it would have been granted a PG-13. It doesn't have any nudity, very limited language, and the sexual situations that are depicted are genuinely mild.
Musically, we get a lovely Vagabon cover of Rodgers & Hammerstein's "If I Loved You," Perfume Genius takes on Elvis, and there is even an orchestral version of Oliver Sim's "Fruit" featured in the end credits.
For fans of the book and romcoms, there is a lot to enjoy here despite the formulaic storyline. Or perhaps, because of it! I'm already hearing reports on my own social media accounts of people who have watched it multiple times already over the first week. The built in audience of fans of the novel are definitely fueling the Prime Video viewing hours.
McQuiston has yet to write a sequel book, but something tells me we're ultimately going to see this series continue on the page and the small screen.
Grade: B-
How to Watch 'Red, White & Royal Blue'
'Red, White & Royal Blue' is now streaming in 4K on Prime Video in most territories around the world.
Looking for more viewing recommendations? Check out our August 2023 streaming preview!
About Author