After a five-year pause, the New England Metal and Hardcore Fest is returning to the famous Palladium outdoors venue in Worchester, MA, this year. This is great news for heavy music fans in Massachusetts and surrounding states–prior to its hiatus, this festival was known as the not-to-miss event for metalheads in the area. The festival's founder, Scott Lee, has returned to the planning board to ensure that this experience retains this glorious reputation, and plans to make this year's Fest the best one yet.
Lucky for you– we've got all the details you need to make the most of this festival experience, right here at MendoWerks.
Read on to find info about tickets, the line-up, things to do in the area, and more.
Welcome to the New England Metal and Hardcore Fest
The New England Metal and Hardcore Fest will be returning to Worchester, MA, on Friday, September 15th for a short run of four artists; Saturday, September 16th is when the show really picks up the pace with a line-up of over 24 different artists!
Fans can get tickets for either day individually (prices vary), or can get a 2-day pass for $128.99.
Tickets can be found here.
Line-up for Friday, September 15th
PARKWAY DRIVE (Headliner)
The Amity Affliction
Northlane 
Make Them Suffer
Line-up for Saturday, September 16th:
LAMB OF GOD (Headliner)
Hatebreed
Shadows Fall
The Black Dahlia Murder
Dying Fetus
Fit For An Autopsy
Despised Icon
Chelsea Grin
Terror
100 Demons 
Vein.fm
200 Stab Wounds
Crown Magnetar 
Darkest Hour
Enterprise Earth
Frozen Soul
Fuming Mouth
Gates To Hell
Hazing Over
Judiciary
Momentum 
Ringworm
Tribal Gaze
Undeath
Paleface (Swiss)
Jesus Piece
To VIP, or not to VIP–
The festival also offers three different types of VIP packages:
A standard VIP experience, complete with a fun merchandise package.
A deluxe VIP experience, which includes the standard package's merch, a meet-and-greet with all the artists that are performing on Saturday (except for Lamb of God), a special VIP viewing area, private cash bar, and VIP-only bathrooms.
A mega VIP experience, which includes everything in the deluxe package, plus a two-night stay for the weekend at the local Hilton Garden Inn.
VIP packages can be found at the same website as regular tickets.
Fans can choose a Saturday-only VIP experience, or can opt in for the whole weekend.
Making the Most of Your Trip to Massachusetts:
According to the festival's website, there are several hotels and restaurants within walking distance of the Palladium.
If you're looking for something to do when you're not at the festival, Worcester, MA is also known for its Art Museum, EcoTarium, and Historical Museum. Located less than an hour-and-a-half from Boston via I-90, fans can also explore two of Massachusetts's biggest cities in one weekend, if they so choose.
For fans who are 21+, Massachusetts legalized the recreational use of cannabis (but has laws against public consumption, so do be careful if you choose to partake); for those of you who enjoy craft beer, Worcester has several excellent breweries as well, such as the Bay State Brewery & Tap Room or the Wormtown Brewery.
---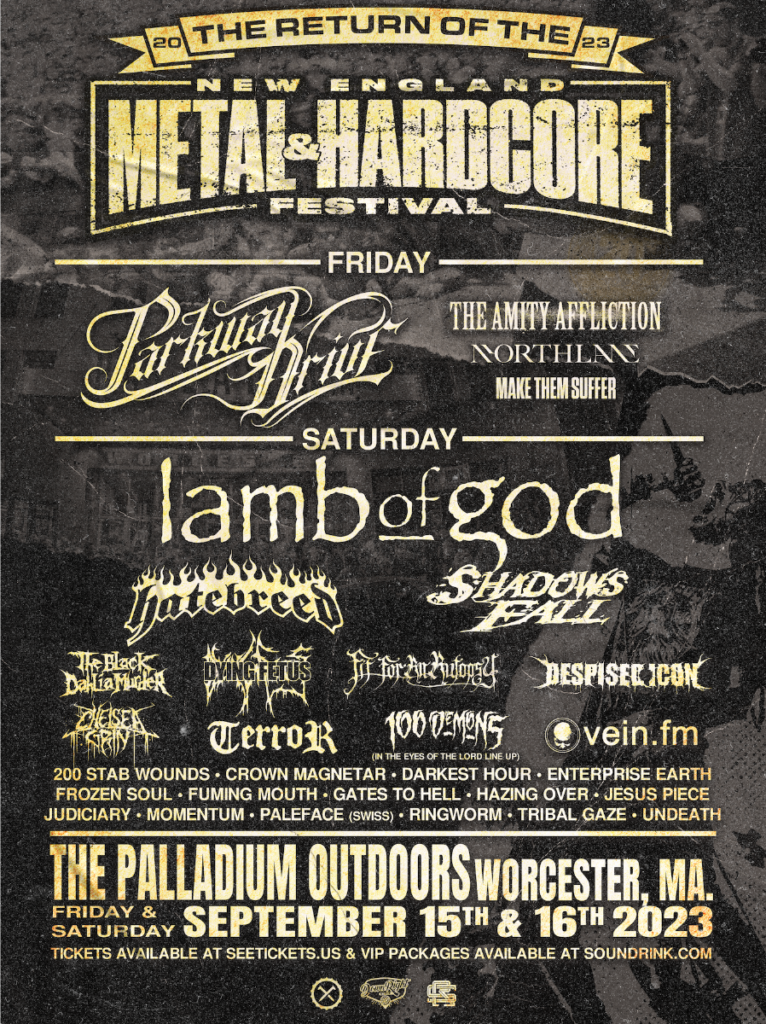 ---
Are you enjoying MendoWerks Magazine?
Receive updates each week directly in your inbox: sign up for the newsletter here.
Find our playlist here. Follow us on social media.
About Author