If you're looking for something new on streaming in September, we've got you covered. Maybe you want to sit down with a brand new release to rent on VOD? If you'd rather check out something that has just hit a service you already subscribe to, we've got you covered there too.
Check out some of our picks for what you should add to your September streaming watchlist! What are you most excited to see?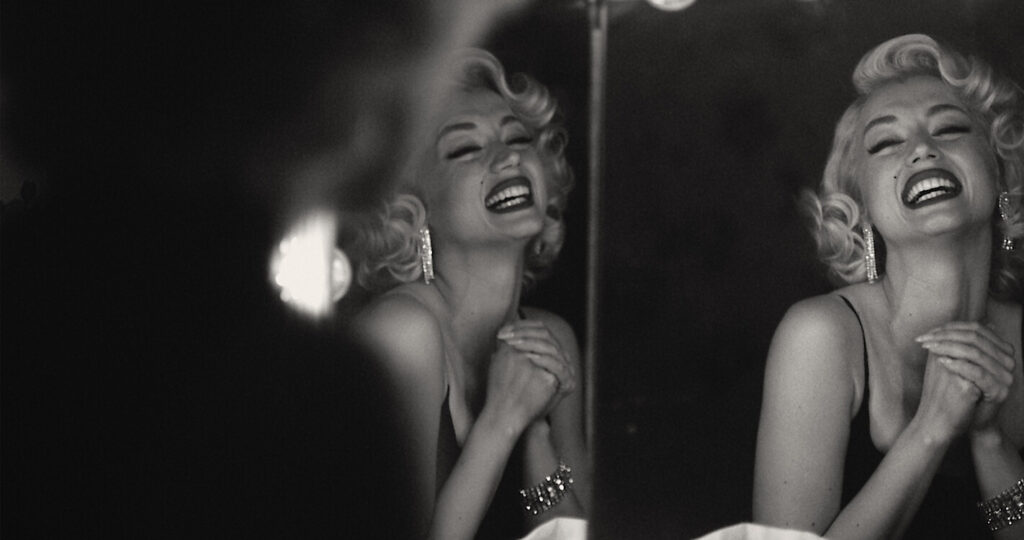 Newly Available on VOD this September
AMC+ (includes IFC Films Unlimited and Shudder)
Official Competition – Penélope Cruz and Antonio Banderas star in this wickedly funny Spanish satire of the film industry. (September 16)
You Don't Nomi – Jeffrey McHale's documentary chronicles the journey of Paul Verhoeven's notorious erotic drama 'Showgirls' from box office flop to cult classic. (September 22)
Queer For Fear – This highly anticipated docuseries from Executive Producer Bryan Fuller takes a look at the history of the LGBTQ+ community in genre films, re-examining these stories through a queer lens. (September 30)
The Cinema 5 Story – A 21-film tribute series to pioneering film distributor Cinema 5, includes the streaming premiere of 'Searching for Mr. Rugoff.' Also features 'Putney Swope' (1969), 'Z' (1969), 'Gimme Shelter' (1970), 'Swept Away' (1974), 'The Man Who Fell to Earth' (1976), and 'Pumping Iron' (1977).
Neptune Frost – You probably have never seen an Afrofuturist musical, but you can remedy that with this exhilarating new film from Saul Williams and Anisia Uzeyman. (September 15)
Elvis – Baz Luhrmann's audacious biopic features a career-making performance from Austin Butler alongside a truly awful performance from Tom Hanks. (September 2)
Escape From Kabul – A new documentary that follows 18 days in August 2021 when the U.S. withdrew troops from Afghanistan and the evacuation of citizens that followed as the Taliban took control of Kabul. (September 21)
Hostages – This four-part documentary series examines the Iran Hostage Crisis of 1979 and its consequences. It offers never-before-seen archival footage and new interviews while examining the geopolitical history that led to the crisis. (September 28)
Cuttputlli – A Hindi-language thriller, this is a remake of 2018's Tamil film 'Ratsasan.' It's premiering domestically on Hulu while being a Disney+ Hotstar original across India. (September 2)
Petite Maman – Céline Sciamma's follow-up to 'Portrait Of A Lady On Fire' is a subtle French drama about grief and friendship where a young girl makes a new friend in the wake of her grandmother's death. (September 6)
The Last Duel – Ridley Scott's medieval epic offers three different versions of "the truth" in a 'Rashomon'-inspired historical drama that occurs during the Hundred Years War. (September 14)
A Chiara – This is the third film in Jonas Carpignano's acclaimed trilogy of Italian films, following 'Mediterranea' and 'A Ciambra.' (September 26)
Do Revenge – 'Strangers On A Train' gets a teenage girl high school twist in this dark comedy from director Jennifer Kaytin Robinson starring Camila Mendes ('Riverdale') and Maya Hawke ('Stranger Things'). (September 16)
Lou – Academy Award winner Allison Janney and Emmy Award nominee Jurnee Smollett star in a thriller about a mother trying to save her kidnapped daughter who gets unexpected help from the mysterious woman who lives next door. (September 23)
Blonde – Andrew Dominik's adaptation of the novel by Joyce Carol Oates is a fictionalized story of the life and career of Marilyn Monroe. Having already earned a controversial NC-17 rating for explicit content, you can bet this drama which features Ana de Armas as the legendary actress will be one of the most talked about movies of the year. (September 28)
Taylor Hawkins Tribute Concert – OK, this isn't a movie, but if you have Paramount+, you'll want to open it up on September 3 as they stream from Wembley Stadium. Live coverage begins at 11:30am EDT and performances are expected to also be made on-demand afterwards. Artists on the bill include Travis Barker, Liam Gallagher, Joshua Homme, Chrissie Hynde, Kesha, Geddy Lee, Brian May, Mark Ronson, Supergrass, Lars Ulrich and many more. (September 3)
On The Come Up – Newcomer Jamila C. Gray stars in an adaptation of Angie Thomas' bestselling novel. She plays a 16-year-old hip-hop artist who makes a name for herself on the battle rap scene. Actress Sanaa Lathan makes her directorial debut here with an excellent supporting cast that includes Da'Vine Joy Randolph, Lil Yachty, Mike Epps, and Method Man. (September 23)
Honk For Jesus. Save Your Soul – Adamma Ebo's feature film directorial debut premiered earlier this year at Sundance. Regina Hall and Sterling K. Brown star in this satire of a Southern Baptist megachurch. (September 2)
Jurassic World Dominion – Colin Trevorrow's alleged conclusion to the film series is hitting streaming in both the theatrical version and an extended version with 14 additional minutes of footage. (September 2)
Hopefully these recommendations make your September streaming efforts much easier to handle! Looking for more to watch? Check out last month's recommendations here.
About Author