If you're looking for something new on streaming in August, we've got you covered. Maybe you want to sit down with a brand new release to rent on VOD? If you'd rather check out something that has just hit a service you already subscribe to, we've got you covered there too.
Check out some of our picks for what you should add to your August streaming watchlist! What are you most excited to see?
Newly Available on VOD this August
AMC+ (includes IFC Films Unlimited and Shudder)
Stowaway – Ruby Rose and Patrick Schwarzenegger star in this thriller about a woman who has to fight for survival after thieves take over her luxury yacht while at sea. (August 5)
Rogue Agent – Based on the true story of a woman who brought down a conman who convinced his victims he was an undercover agent for British intelligence. (August 12)
Hold Your Fire – Hip-hop legend Fab 5 Freddy produced this documentary about a 1973 incident that became the longest hostage siege in NYPD history. (August 18)
Spin Me Round – Fresh from its premiere at the SXSW Film Festival in March, this comedic indie thriller from Jeff Baena ('The Little Hours') stars Alison Brie, Aubrey Plaza, Molly Shannon, Fred Armisen, and Tim Heidecker. (August 19)
Watcher – Maika Monroe ('It Follows') stars in this hit thriller from Chloe Okuno that was a Grand Jury Prize nominee at this year's Sundance Film Festival. (August 26)
Rouge – Stanley Kwan's 1987 melancholy masterpiece hits the service with all the features of the new Criterion release, including two documentaries by director Kwan, on queer representation in Chinese cinema and his Hong Kong identity. (available now)
I've Heard the Mermaids Singing – Another classic from 1987, Patricia Rozema's iconic lesbian romance is presented in a newly restored transfer. (available now)
The Earth is Blue as an Orange – This film about the battle between Russia and Ukraine (yes, it's been going on for years) won Iryna Tsilyk the Directing Award in the World Cinema Documentary category at the 2020 Sundance Film Festival. (available now)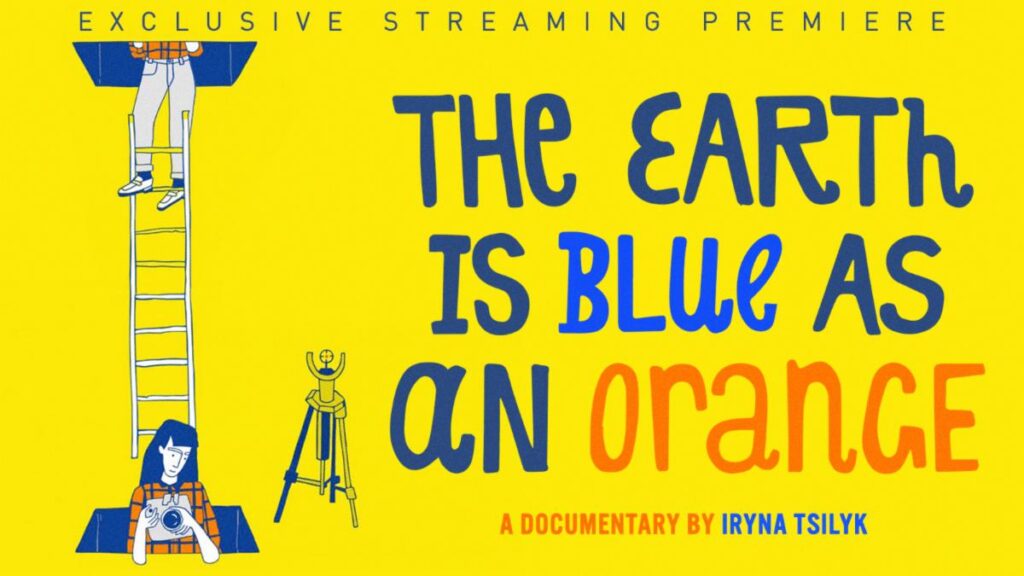 Lightyear – We reviewed this 'Toy Story' spin-off earlier this summer and had a lot of fun with it on the big screen. On Disney+, it should be available in its standard theatrical version or the IMAX-Enhanced version that opens up for the multiple sequences that were created for the large format screens. (August 5)
Belfast – Kenneth Branagh's black and white coming-of-age drama was nominated for 7 Academy Awards, including Best Picture. (August 5)
The Princess – Academy Award nominee Ed Perkins directs this original documentary about Princess Diana. (August 13)
Katrina Babies – Premiering 16 years after the hurricane that devastated New Orleans, this documentary from Edward Buckles, Jr., follows the generation whose lives were defined by tragedy and survival. (August 24)
HBO Max has also cut a deal with A24 to bring their earliest films to the service. More recent releases are currently tied up in a Showtime deal, but as of today you can watch 'Ex Machina,' 'Room,' 'Amy,' 'A Most Violent Year,' and many more titles that helped shape the company's reputation.
In addition, with the 'House of the Dragon' spin-off launching on August 21, HBO Max has upgraded all 8 seasons of 'Game of Thrones' to the streaming service in new 4K Dolby Vision transfers. This marks the first HBO series to be made available in 4K on the app.
Prey – This 'Predator' prequel was screened at Comic-Con recently in San Diego and audiences went nuts for it. Unfortunately, it is bypassing a theatrical release entirely to be a Hulu original. (August 5)
Nymphomaniac – Extended Director's Cuts – In 2013, Lars Von Trier released this 2-part film that were originally given NC-17 ratings by the MPAA. Over ninety minutes were removed from the two movies as released in the U.S. by Magnolia Pictures. The full uncensored volumes I and II total five-and-a-half hours. (August 15)
On the Count of Three – Jerrod Carmichael's directorial debut premiered at Sundance earlier this year where it won the Dramatic category of the Waldo Salt Screenwriting Award. It's a darkly comic story about two best friends who make a suicide pact. (August 17)
Stay on Board: The Leo Baker Story – This documentary about a skateboarding icon who opens up about his life as a trans man just premiered a few weeks back at Outfest. (August 11)
Day Shift – Jamie Foxx, Dave Franco, and Snoop Dogg (!!!) star in what is being described as a "vampire-hunting comedy." (August 12)
Look Both Ways – 'Riverdale' star Lili Reinhart's new movie appears to be a 'Sliding Doors'-inspired story of a young woman on the eve of college graduation who sees her life's path in two separate ways: staying in her Texas hometown and getting pregnant or moving to L.A. to pursue her career ambitions. (August 17)
Running with the Devil: The Wild World of John McAfee – Netflix does the world of true crime pretty well at this point and McAfee's life story is one for the record books. From antivirus mogul to paranoid murder suspect, this documentary attempts to tell the tale. (August 24)
I Came By – This UK thriller from director Babak Anvari stars George MacKay ('1917'), Kelly Macdonald ('Trainspotting'), and Hugh Bonneville ('Downton Abbey'). (August 31)
Mike Judge's Beavis and Butt-Head – A revival of the 90's MTV series brings the dipshit duo back to TV. (August 4)
Secret Headquarters – Henry Joost and Ariel Schulman, the duo behind 'Catfish,' direct this family flick with Owen Wilson about a kid who begins to suspect his dad is a superhero after discovering his secret lair in the basement. (August 12)
Orphan: First Kill – A prequel to the 2009 horror film, Isabelle Fuhrman is reprising her role as Esther. This is going to be a day-and-date release in select theaters and streaming. (August 19)
Hopefully these recommendations make your August streaming efforts much easier to handle! Looking for more to watch? Check out last month's recommendations here.
About Author