In Jeff Baena's new indie comedy 'Spin Me Round,' a once-in-a-lifetime opportunity turns out to be a ridiculously bad idea.
Alison Brie ('Community') stars as Amber, the longtime manager at the Bakersfield, California location of an Italian restaurant chain called Tuscan Grove. At one point she had quit to start her her own restaurant with a boyfriend. He ended up driving the business into the ground and destroying her credit, so she comes back to sling salads and breadsticks.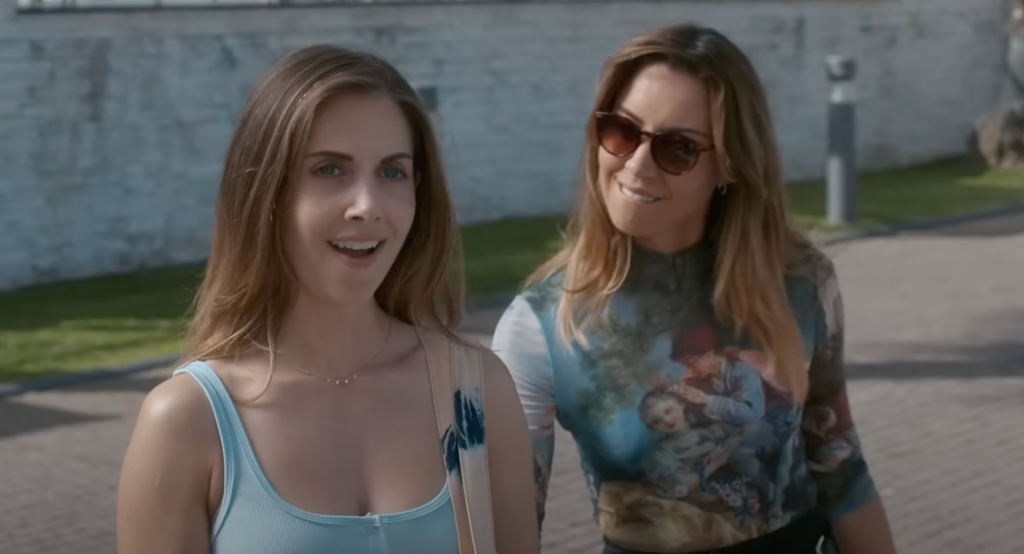 As Amber returns to a kitchen that mostly heats things up in a microwave and uses pre-made sauces out of plastic bags, a silver lining appears. She wins an all-expenses-paid trip to Tuscan Grove's luxurious "institute" outside of Florence, Italy along with a handful of other American store managers.
In the group, she befriends Deb (Molly Shannon), a perpetually grumpy woman whose luggage did not make the journey to Italy. By letting her borrow some clothes, they are bonded together in a way more strongly than Amber likely intended.
Tuscan Grove's wealthy and charismatic founder, Nick (Alessandro Nivola) takes a shine to Amber and before you know it, his assistant Kat (Aubrey Plaza) is whisking her away to his yacht to spend some quality one-on-one time. His attraction ends up being a little more creepy than it seems on the surface and Amber is put in some bizarre situations before her trip ends.
The Verdict
Produced by the Duplass Brothers with a script co-written by Brie and Baena, 'Spin Me Round' is at its best when it revels in its own absurdity. I'm not sure that the final act really works, but that didn't keep me from laughing heartily during a big reveal. Somehow the comedy is simultaneously high and lowbrow.
Lil Rey Howery, Tim Heidecker, Fred Armisen, Zach Woods, and Ego Nwodim are part of the wonderful supporting cast and every actor involved really just goes for it. I have a sinking feeling that the outtakes and ad-libs are even more hysterical than anything in the written script. Ultimately, if you've got a twisted sense of humor and like things a little weird, this one's for you.
B-
How to Watch
'Spin Me Round' is now playing in select theaters across the country. As featured in our August streaming preview, it is also available to rent from all digital providers and can also be streamed on AMC+.
About Author