The 29th edition of the SXSW Film Festival is back in-person (and online) this week in Austin, Texas, for the first time in three years. With nearly 100 feature films on the schedule and 76 World Premiere screenings happening over the course the week, there are plenty of opportunities to be entertained.
With today's dispatch, I'll take a look at some of the best documentaries I've caught so far during the festival and I'll be back later in the week with more updates.
Before becoming obsessed with the wide variety of international Pez dispensers available overseas, Steve Glew had never been out of the country. Living with his family in rural Michigan and working in a factory as a machinist was a means to an end, but then his OCD manifested itself in collecting all manner of the iconic candy containers.
Turns out, the U.S. distributor of Pez candies was very selective in which characters and models that they would import for the U.S. market. After attending some events for hardcore collectors (yes, that's a thing), he ended up on a quest to make connections at overseas Pez factories and make enough money to quit his job. By obtaining rare characters and even occasionally prototype models, he became one of the biggest players on the secondary market.
Utilizing cleverly recreated footage and new interviews with all of the key players, this is one of the most entertaining documentaries I've seen in some time. It is quite possibly the most absurd game of corporate espionage you've ever heard. I'll be floored if this isn't scooped up by one of the bigger streaming companies quickly because it's a true crowd pleaser and lots of fun.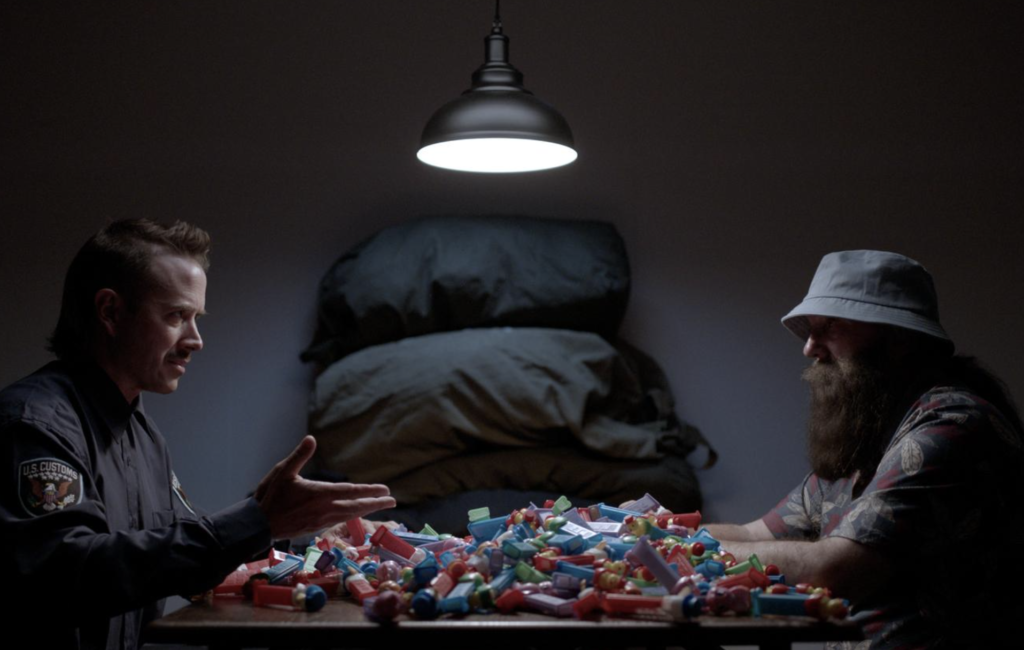 In 2018, director Amy Scott made a splash with her first documentary, a wonderful film about the late, great Hal Ashby. With her latest, she turns her focus to the career of singer/songwriter Sheryl Crow.
It's a powerful testament to her talent and longevity, from her early days as a backup singer for Michael Jackson to becoming a multi-platinum artist.
Crow herself doesn't shy away from difficult topics including her battles with cancer and depression, the struggle of maintaining relationships in the industry, and even those allegations about Michael. Longtime manager Scooter Weintraub and early collaborator Bill Bottrell are interviewed along with her parents and friends like Keith Richards, Laura Dern, and Joe Walsh.
The documentary had its world premiere during SXSW and Sheryl played a secret show at the 400-capacity club Antone's while she was in town. Look for the film to premiere on Showtime on Friday, May 6. Universal Music is also expected to release a 2-CD career compilation which includes all of her biggest hits and three newly recorded songs.
Andrew Dominik, who previously chronicled the recording of Nick Cave and the Bad Seeds' "Skeleton Tree" album in the film 'One More Time With Feeling,' has collaborated with the musician and his bandmate Warren Ellis again.
In the starkly intimate 'This Much I Know To Be True,' Dominik provides "a portrait of the lives of all of us as we move from innocence to experience, attune to the world and its attendant loss, and eventually confront our own mortality," according to the press materials. With songs like "Waiting For You," which fully had me in tears by the end, this is a powerful example of grief manifesting itself into art.
The film consists mostly of performance footage of songs from the albums "Ghosteen" (which was written in the aftermath of the death of Cave's son, Arthur) and "Carnage." Shot in London and Brighton last year during COVID lockdowns and a lack of touring, it brings this music to life with the help of a full band, some incredible backing singers, a lush string section, and even the legendary Marianne Faithfull.
'This Much I Know To Be True' will play in theaters around the globe on Wednesday, May 11. Tickets go on sale March 23 at nickcave.com.
SXSW continues through Saturday, March 19. We will have more reviews on the way from movies premiering at the festival over the next week.
About Author