Ti West's terrifying new A24 horror film 'X' is still playing in theaters across the country. Tonight, you can stream it at home for the first time.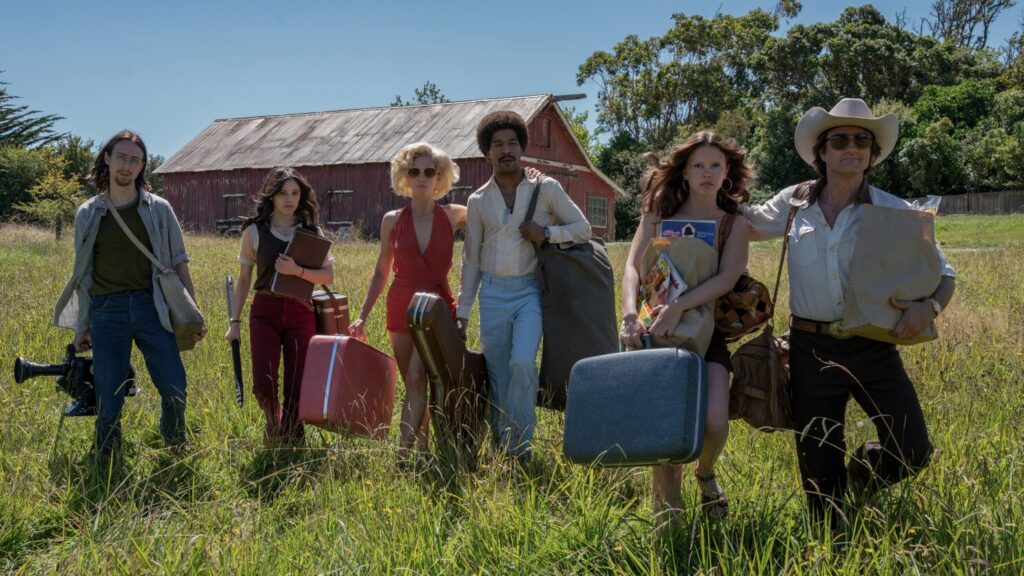 Mia Goth (doing double duty in the cast), Brittany Snow, Jenna Ortega, and Scott "Kid Cudi" Mescudi star in this stunning slasher film about a group of actors in rural Texas who turn up at a boarding house to shoot a porno and end up getting way more than they bargained for.
'X' has already earned over $11 million at the box office and will be hitting premium video on demand starting on Thursday, April 14.
Tonight, you can pay $20 to rent the film directly from the A24 Screening Room (which has Apple TV and Roku apps available for viewing). Your rental will allow a 4-hour viewing window which begins at 9pm Eastern/6pm Pacific and includes an "exclusive after-show."
A prequel for the movie called 'Pearl' has already been shot and is teased during the final credits. In a SXSW interview with Indiewire, West revealed that he intends for this to be a trilogy.
X' is expected to hit Blu-ray and DVD on May 24, 2022. A 4K UHD release will follow on June 7, 2022.
About Author