'Suzume' is the latest feature film from acclaimed writer-director Makoto Shinkai. Upon its release in Japan last fall, it became a massive hit. It's currently the fourth highest-grossing Japanese film of all time. In America, it grossed nearly $11 million, which is no small feat for an international animated movie.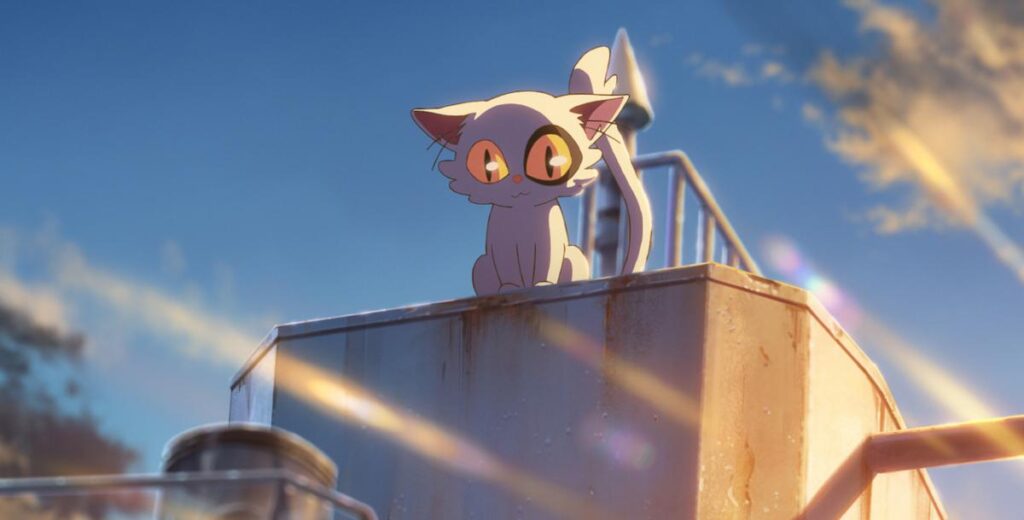 I am hardly an expert on anime, but I thoroughly enjoyed Shinkai's previous films, 'Your Name' (streaming on Crunchyroll ) and 'Weathering With You' (streaming on Max). Those had me very interested in what he would do next, so I was excited to watch this.
The storyline pays tribute to those impacted by the 2011 Tohoku earthquake and tsunami in Japan, often referred to as 3.11. This tragedy caused the meltdown of the reactors at a nuclear plant in Fukushima. While 'Suzume' does not dive that far into the incident, it introduces us to characters who are trying to prevent disaster from striking.
Suzume is 17 years old. She encounters a handsome stranger on her way to school which sidetracks her into following him to an abandoned area. The stranger turns out to be Souta, a man who reveals himself to be a "Closer." He has to locate and lock doors that appear across Japan that are portals for a supernatural creature to wreck havoc.
The only problem? Shortly after explaining this, Souta is turned into a three-legged chair. Suzume has no choice but to help him prevent the destruction of the country.
The Verdict
Trust me, I know that very little about that description makes any sense. To say that it is all a bit fantastical is an understatement. But Shinkai is skilled at crafting emotionally resonant stories with strong female leads.
It's hard to watch this at home and not think about how breathtaking it would have been to see on the big screen. In addition to the boldly colorful visual design, there are techniques like time-lapse montages that I have never seen done in animation.
The creature effects are not as skillful as many of the other elements, but I was too taken with the adventure to mind.
Sony is pushing the film for awards season and I think it is highly likely to earn accolades from some of the key critic groups. Will it manage to eek out an Oscar nomination for Best Animated Film? We'll have to wait until January to find out.
Grade: B+
How to Watch 'Suzume'
Crunchyroll, Sony's anime service, is exclusively streaming 'Suzume.' As of now, there is no domestic physical release scheduled of the movie. It is also currently unavailable from standard digital providers.
There are multiple levels of ad-free subscription available for Crunchyroll, ranging in price from $7.99 – $14.99 month. All levels come with a 14-day free trial. Once you have subscribed, the film is available in subtitled or dubbed versions.
Looking for More Movies to Watch?
Check out our November streaming preview for even more recommendations!
About Author