Canadian alternative pop artist, Cherry Lena, just released a new single: "EDGE". Touching on emotional themes like loneliness and isolation, this song is imbued with dark feminine energy and feminine rage. It also shows off the artist's rich vocals as well as her unique blend of drum 'n' bass beats and hypnotic dark pop tropes.
Check it out:
While this song doesn't quite emanate the same kind of "dark feminine"/"villain era" energy as some other tracks we've recently covered, it does lean into a specific side of 'bad bitch' behavior: inner strength and relentless self-care. It shows how one can drag herself out of the darkness–back from 'the edge'–and start anew.
Explaining the song's history, Cherry Lena says that she wrote "EDGE" a few years ago. She described it as a cry for help. Struggling with built-up loneliness and isolation, Lena emphasizes how she's hit her limit.
She also shares how the song has changed shape:
"Re-working it years after its initial composition, I was pleased to realize that I had evolved considerably since. I dedicate this song to my inner-strength. To my resilience, to my inner-bad bitch, who allowed me to become a flower that blooms in adversity. This is for my inner-queen. Back then, I had yet to meet her." 

– Cherry Lena
Meet Cherry Lena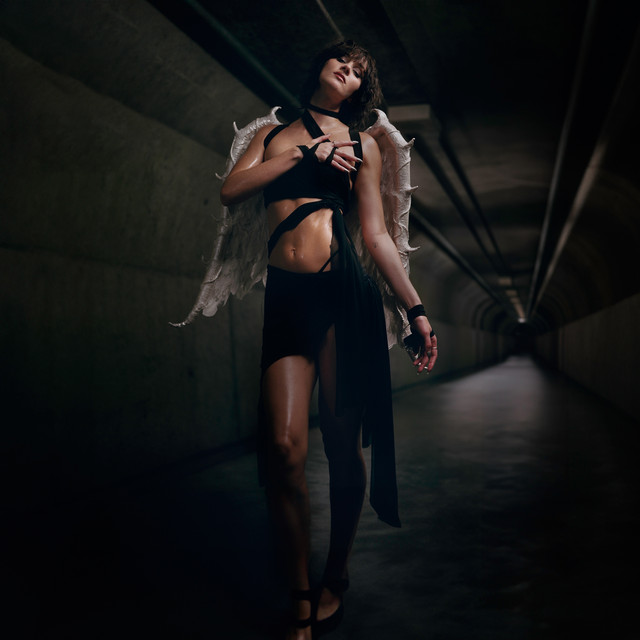 "Cherry Lena is an alternative Pop singer-songwriter from Montreal, Canada. Having first captured the attention of audiences with her performances on The Voice: Quebec in 2018, she has since been making a name for her edgy pop sound combining haunting nostalgic melodies, subtle R&B tones and ambitious music productions.
Racking up an impressive amount of streams on Spotify, the artist continues to win over the hearts of listeners across the globe. Her cover of Nina Simone's "Feeling Good" in collaboration with Apashe has received more than 9.5 million views on YouTube alone. Proving to be a force to be reckoned with by gathering humbling praise from tastemakers such as Wonderland Magazine, METAL Magazine, Rolling Stone India, Earmilk and Atwood, expect to see a lot more from Cherry Lena." (Spotify)
Want more Cherry Lena?
Cherry Lena has several singles available on streaming platforms. While "EDGE" is her only release of 2023, her most recent track before that is "Toxic Woman," which further illustrates her vocal prowess.
A frequent collaborator, Cherry Lena appeared on Apashe's 2020 album, Renaissance. In 2021, IMANU and Cherry Lena joined forces again in the form of IMANU's "I'm Fine" remix. A year later, she once again collaborated with IMANU (and Louis Futon) on "Can't Find The Words".
In other words, it is without a doubt that Cherry Lena is going to be everywhere soon.
Keep up with Cherry Lena:
Instagram | Facebook | Twitter | TikTok
---
Are you enjoying MendoWerks Magazine? Receive updates each week directly in your inbox. Sign up for the newsletter here.
About Author