Many musicians consider their bandmates to be like family, but in the case of The Lovelines, the music truly is a family affair. A sibling duo, connecting across the Atlantic, is responsible for making the special sort of sickly-sweet pop music found on The Lovelines' streaming platforms, including a new single, "What Kind of Fool Would Want to Fall in Love?" If you're a fan of dreamy romantics, clever songwriting, and soulful femme vocals–this one is for you.
We also come bearing exciting news: Todd Goings, one half of The Lovelines, connected with us here at MendoWerks Magazine and gave us a look into the band's origins, this new single, and what's next for the band.
Read on to learn more.
Get to Know: The Lovelines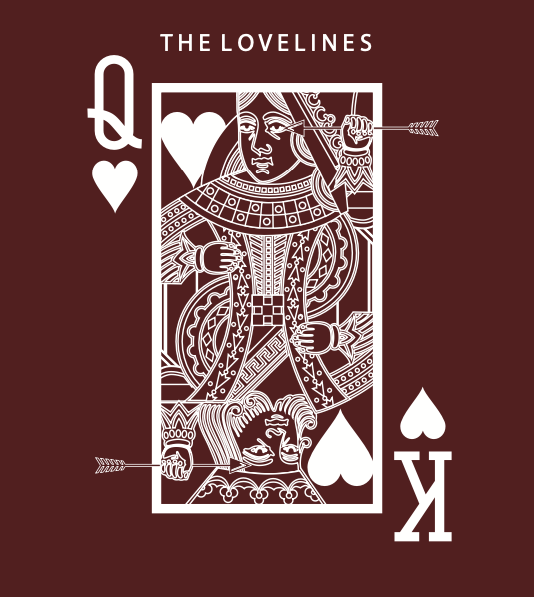 "The Lovelines are an international band from Berlin, DE, and Orlando, FL. The brother/sister band is comprised of "Tessa D," the band's singer, and her brother, Todd Goings, the band's songwriter/instrumentalist.
The Lovelines released their debut single 'Strange Kind Of Love', recorded in Todd's DIY home studio, [in December 2021]. 'Strange Kind Of Love' rose to the #1 position on SubmitHub's Popular Charts, garnering the band 800,000 streams on Spotify and a minor buzz in the Indie music world. The band's new single, 'What Kind of Fool Would Want to Fall in Love?' was released [this past September].
[…]
The Lovelines are releasing a self-titled LP, single-to-single, and plan on having the full release out in time for [the new year]."
(bio as supplied by The Lovelines)
The Lovelines… as told by Todd Goings
Ambur Masen, MendoWerks Magazine: Hello to The Lovelines! Thanks for joining us for a little chat. Would you please take a moment to introduce yourselves to our MendoWerks readers?
Todd Goings: Hello, MendoWerks! My name is Todd, I'm one-half of The Lovelines.
AM: Something I found really interesting about your act is that you're a sibling duo. Have you guys always made music together, even as kids? When did you 'know' that working together on this artistic endeavor was the right move for you both, professionally-speaking?
T: No, 'Strange Kind of Love' was our debut musical project.
My sister listened to a demo of me singing 'Strange Kind of Love' in 2021, and I said, "Do you want to re-record the vocals in my studio?"
The plan wasn't for us to make a band; we didn't think there was an audience for a recording like that.
AM: How has this intersection between business and family affected the personal/familial relationship between you two? Do you have any tips for setting the appropriate boundaries for making this kind of dynamic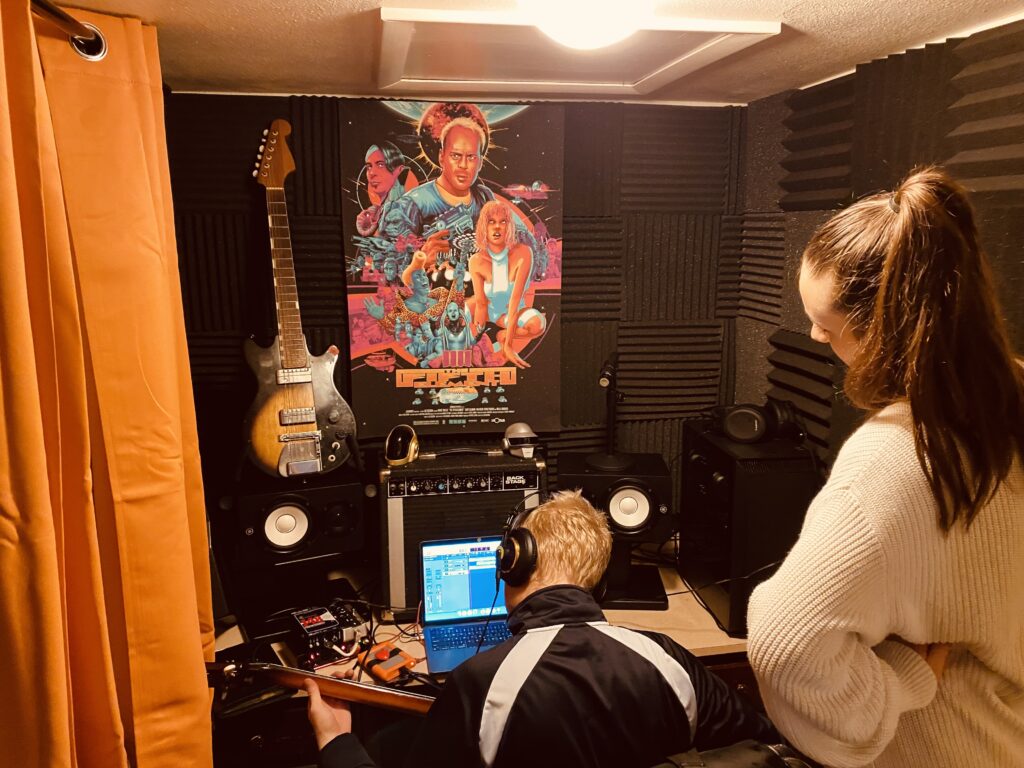 work?
T: Recording music is this wild bonding experience– I love recording with my sister. It's like dumping a box of Legos on the floor and building something together. 
It's this art project with a 50/50 creative voice. If we record a song and both of our votes aren't in favor, we don't release it. 
It's important that both of you have a voice, a vote.
AM: Pivoting slightly – you just released a new song with quite an eye-catching title: "What Kind of Fool Would Want to Fall in Love?" Prior to this conversation, you shared the idea of 'love is foolish, but that foolishness is lovely' with us; do you care to elaborate on what you mean by this statement?
T: "What Kind of Fool Would Want to Fall in Love?" is written from the perspective of celebrating "being a fool for love."
The final line is "I guess, I'm just a fool…"
The title, "What Kind of Fool Would Want to Fall in Love?" is a gambit; its purpose is to set up listeners with this false pretense that the song won't be a romantic love song…. [yet] it is a romantic love song [laughs].
"Love is foolish, but that foolishness is lovely"… [the phrase] 'Love is foolish" is another gambit. 'How can I argue for and against love in one sentence?'
AM: Are you open to sharing an anecdote about a time you've made a fool of yourself (accidentally, or on purpose) for the sake of love?
T: Well, "What Kind of Fool Would Want to Fall in Love?" isn't me referring to a specific thing. It's referring to a much more formless, timeless idea that always was, and will be, true.
It's written so the listener can project their own anecdote onto it– so I hesitate to say what I project onto it.
AM: What can we expect from your debut LP?
T: We're discovering the sound of the LP with the audience because of how we are releasing it: single-to-single. I have this major catalogue of recordings we choose from to record as The Lovelines.
Writers' block is a foreign concept to me. If there's an instrument in the room, I'm writing music on it within 15 minutes. It's like that Lennon quote: 'give me a fucking tuba, and I'll get you something out of it.'
So, choosing 9 or 10 songs to be on the final LP is this balancing act… we want the LP to have a characteristic sound, but we don't want it to be a collection of 9 or 10 'Strange Kind of Love's.
The balancing act is, 'how much can we experiment with recordings while still sounding like us?'
AM: That makes sense. So, what's next for The Lovelines? Apart from the unveiling of your LP, is there anything you're particularly excited about as the year comes to an end?
T: Recording for The Lovelines will be the main thing for me, but I don't know what to do with the recordings I make that we don't use for The Lovelines… so I'm thinking I'll make a side project so that cutting-room-floor music has a home.
---
---
Can't get enough Lovelines? Here's another single, 'May Be Love', you to check out:
Keep in touch with The Lovelines:
Instagram | Facebook | YouTube | Spotify
Are you enjoying MendoWerks Magazine? Receive updates each week directly in your inbox. Sign up for the newsletter here.
About Author