Jeris Johnson just released a new music video: "When The Darkness Comes". This drop follows the artist's 2022 debut album, I WANT BLOOD/i want love, and more recently, a summer single, "Take Me Away".
Recently, Johnson had gone quiet on social media for a while in order to focus on creating his upcoming album with long-time producer and collaborator, SACCO. However, as this single's release date approached, the artist certainly has found his voice on social media once more…as you'll see below.
Before then, be sure to check out Jeris Johnson's latest 'not metal enough' creation, "When The Darkness Comes", on YouTube, below:
Complete with dramatic, cinematic lighting (thanks to the literal church he filmed in)… The whole video is engaging straight from beginning to end.
Honestly, I dig it.
Speaking on the new single, Johnson shares: "I've become obsessed with this idea of modernizing that super classic metal sound. That European metal festival shit with a dash of 808s to piss off the old heads. I want metal to be great. So I listened to the entire 'Black' album (by Metallica) and thought, 'What if I put my own spin on pretty much the best, most iconic shit there is?' That's what 'When The Darkness Comes' is."
Jeris Johnson has been on a life-long musical journey.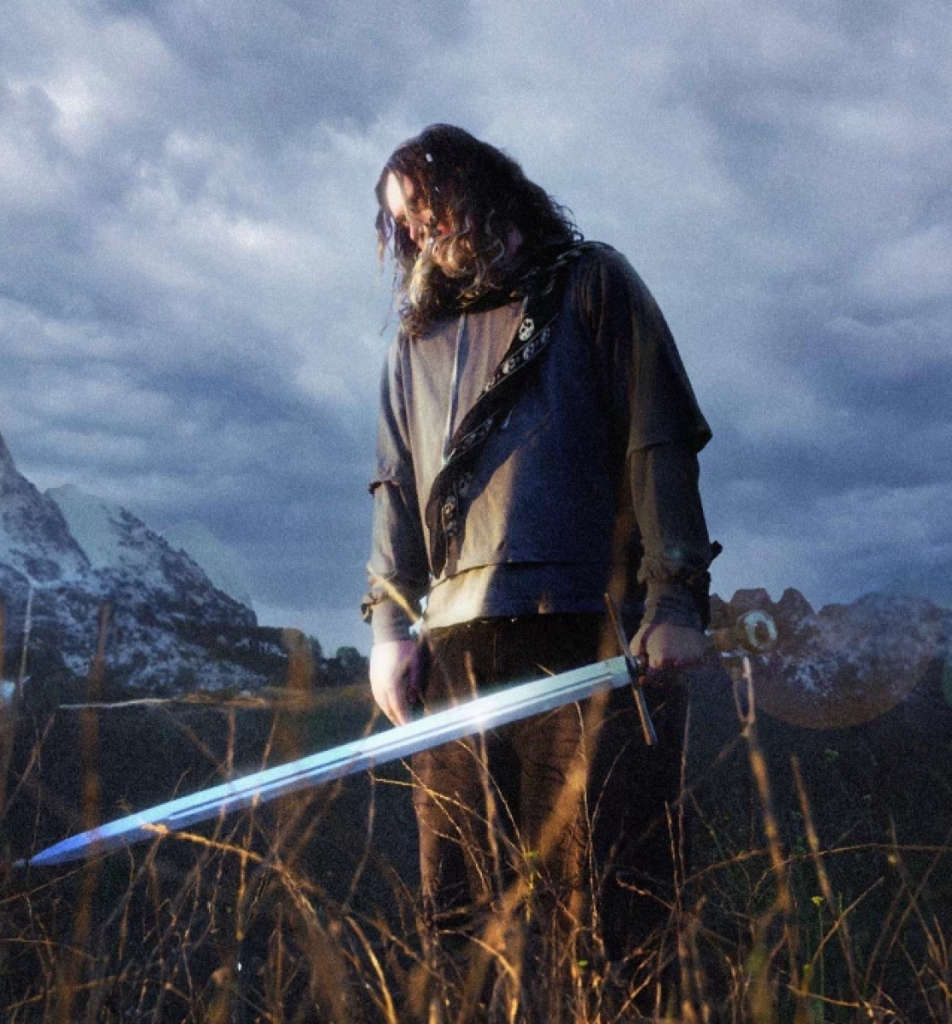 Having started playing music at just two years old, Johnson has been perfecting his craft quite literally for his entire life. Throughout his adolescence, the artist played drums and sang in a metal band. Now 27, the life-long rocker has seen himself collaborating with some of the greats (like Papa Roach and Bring Me The Horizon). His artistic journey also resulted in a cover of the iconic Three Doors Down track, "Kryptonite," as well as tours with Korn, Evanescence, and Falling in Reverse.
In short, Johnson's "reloaded" tracks have taken him to new (viral) heights… and rumor has it, a new album is on the horizon, too.
Most recently, this journey has taken a bit of a critical twist…
And by that, I mean, Jeris Johnson has been quite loud on Twitter lately.
One particularly interesting hot take of his has to do with the idea of having a full band in rock and metal spaces.
Read a snippet of the conversation:
"… [Five] dudes with guitars is boring, outdated, and overdone. [One] superstar rock/metal artist is exciting and interesting. […] looking forward, we need a new and better way of doing things in the rock/metal community. a new way that's not so stagnant and stuck in the mud." – Jeris Johnson, via Twitter
We're not so sure we agree with the sentiment. Sure, solo artists can accomplish incredible feats on their own… but full bands retain a certain magic that just can't be replicated so easily.
What do you think? Is it time for bands to move aside in favor of singular 'superstars'? Let us know.
---
Are you enjoying MendoWerks Magazine? Receive updates each week directly in your inbox. Sign up for the newsletter here.
About Author