Ahhh, 2006… the year in which Twitter first launched, Western Union sent its last telegram, Beyoncé was at the top of the charts, colorful ketchup* was discontinued, and the world lost an icon (Steve Irwin) to a freak stingray accident. Not only that, but it was the year that box offices saw the release of Cars, Night at the Museum, The Da Vinci Code, and Happy Feet… Facebook opened its doors to anyone age 13+ with a valid email address, creating a whole new generation of social media users who weren't even able to drive yet. Amid all of this chaos, it's easy to forget that 2006 was also an incredible year for rock music—
In this article, we're here to remind you of some of the top rock songs from 2006 that you might've forgotten about.
Top Rock Music from 2006
"Face Down" by Red Jumpsuit Apparatus
"Through Glass" by Stone Sour
"Forever" by Papa Roach
"Call Me When You're Sober" by Evanescence
"It's Not Over" by Daughtry
---
*Don't believe us about that weird-ass ketchup?
It does feel like a fever dream, but it was very real: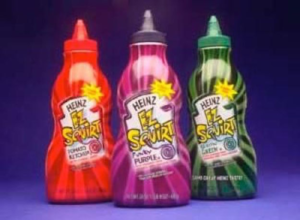 Looking for more great tunes to listen to? Check out our "MendoWerks Faves" playlist on Spotify!
About Author