At Sundance 2023, 'Fair Play' set off the kind of bidding wars that we don't often see anymore for indie dramas.
Most of the mini-majors like Searchlight and Neon were battling it out against streaming services to release the feature debut from Chloe Domont, who cut her teeth directing television series like 'Ballers' and 'Suits.' In the end, Netflix emerged victorious and took global rights on the film which had everybody talking in Park City.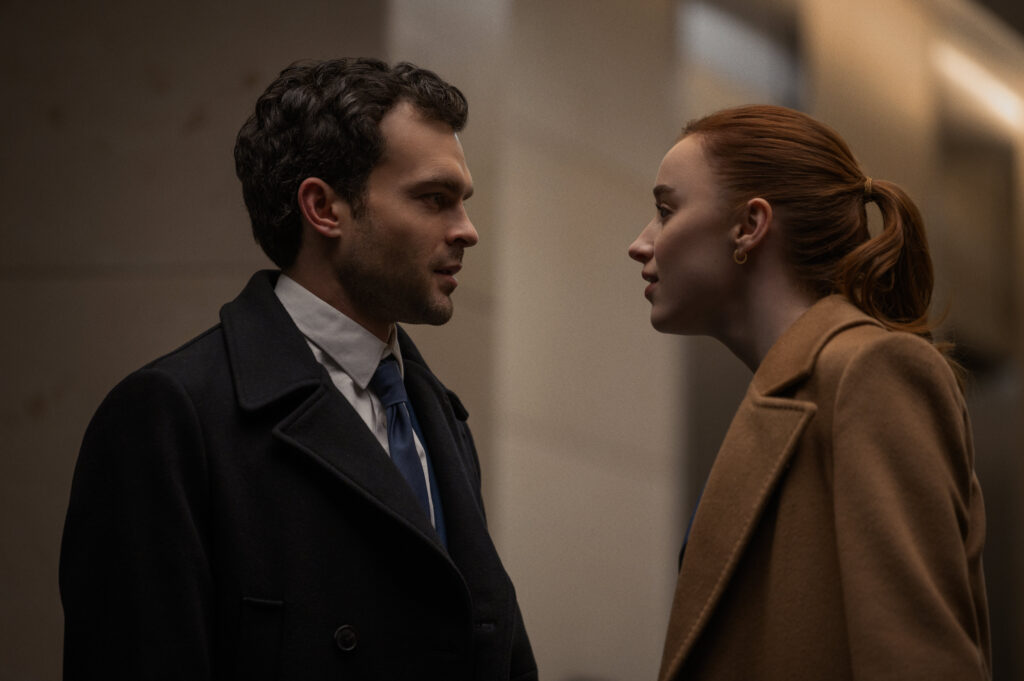 Emily (Phoebe Dynevor, 'Bridgerton') and Luke (Alden Ehrenreich, 'Solo: A Star Wars Story') are two young professionals working in the cutthroat world of hedge fund management. Their scorching hot relationship is against company policy. They end up going to great lengths to keep it a secret.
When Emily gets promoted over Luke, the tables turn. For her to be handpicked for a job that he desired changes everything about their relationship. Things go south, quickly.
The Verdict
Talk about a toxic relationship. Luke and Emily seemingly have everything going for them, until he perceives that she has taken something away from him. That's where the troubles begin.
Consideration for climbing the corporate ladder is a double-edged sword. Even though Emily promises to use her promotion to help him, Luke struggles to accept the shift in their professional power dynamic. The distinction between work and play dissipates and it's, at times, hard to watch.
Dynevor and Ehrenreich are absolutely sublime. They provide a shockingly realistic look at how primal instincts can take a relationship from lust to disgust.
'Fair Play' is a tale of a woman on the verge of 'having it all" and what she has to lose to truly get it. Domont wrote and directed the powerful story which is a true rollercoaster of emotions. In Harper's Bazaar, Domont noted, "More than this being a film about female empowerment, this is really a film about male fragility."
Grade: A=
How to Watch 'Fair Play'
'Fair Play' is now playing in select theaters and begins streaming today on Netflix.
Looking for more viewing recommendations? Check out our October 2023 streaming preview!
About Author