In one of the year's most imaginative movies, Juel Taylor takes us into a world where nothing is as it seems in 'They Cloned Tyrone.'
Taylor is no stranger to Hollywood, having co-written the screenplays to a few recent studio movies, In his directorial debut, shit gets weird.
Fontaine (John Boyega) is surviving as a drug dealer in a neighborhood known as the Glen. He heads out one night to confront a customer named Slick Charles (Jamie Foxx) who owes him money and ends up getting fatally shot by a rival dealer and dies in the parking lot.
Or does he?
The next day, Fontaine is alive and back at Slick Charles' door. A prostitute named Yo-Yo (Teyonah Parris) who works for Charles lays it all on the line, recounting how she saw Fontaine's body riddled with bullets. This begins a quest to determine what really happened and what exactly is going on in the Glen.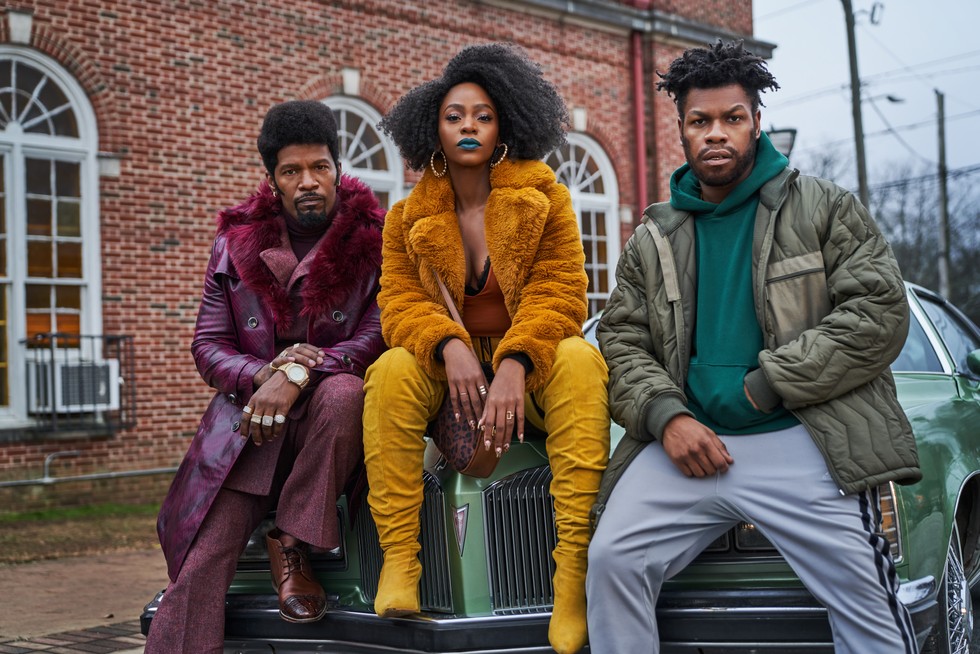 The Verdict
It begins like an old joke: a pimp, a prostitute and a drug dealer walk into a bar.
Boyega, Foxx, and Parris are a dream team here, selling even the most unbelievable elements of the story. As they literally follow the clues underground, the film earns big laughs and a handful of true WTF moments.
To reveal more would be a crime – this one you have to see to believe.
Taylor and his writing partner Tony Rettenmaier build an incredible world full of roadblocks and conspiracy theories. Inspired by Blaxploitation classics of the 1970s, 'They Cloned Tyrone' combines elements of science-fiction, horror, detective stories, and comedy.
The heavily stylized look was shot digitally, but it's given a grainy film-esque filter. Look closely and you'll even see "cigarette burns" for the (non-existent) reel changes as though you're watching an old film print.
To top it all off, Erykah Badu revisits her 1997 classic "Tyrone" over the end credits with some new lyrics inspired by the film.
Grade: B+
How to Watch 'They Cloned Tyrone'
'They Cloned Tyrone' is streaming now in 4K/Dolby Vision on Netflix.
Looking for more movie recommendations? Check out our July streaming preview.
About Author