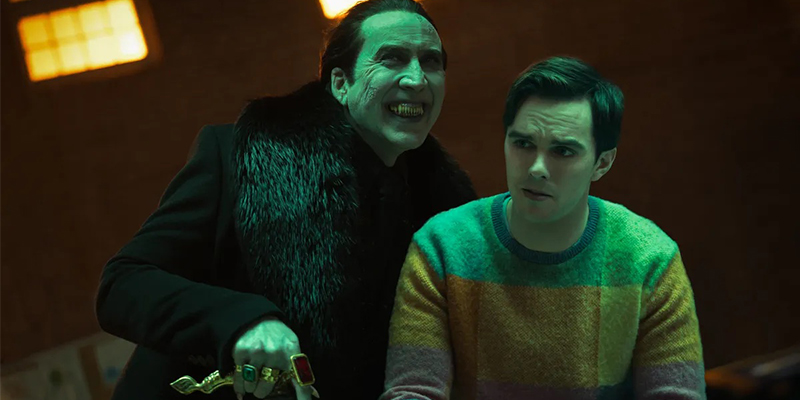 Newly Available on VOD this May
*PVOD titles are fresh from theatrical release and generally rent or sell digitally for $19.99 (or higher). All dates subject to change.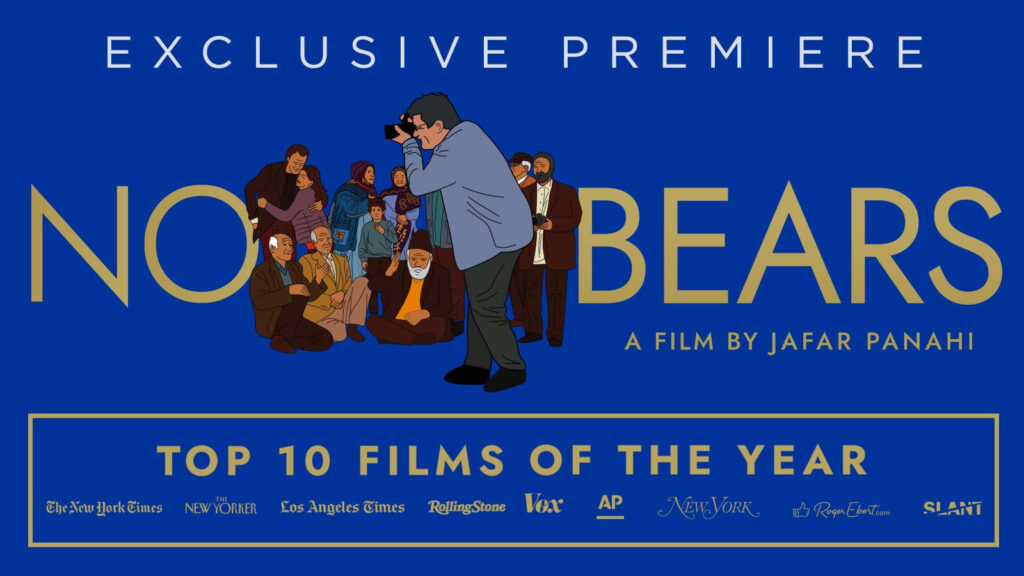 Asian American 80s – This series features 12 movies including Wayne Wang's 'Chan Is Missing' and Ang Lee's 'Eat a Bowl of Tea' (available now)
No Bears – Jafar Panahi has been banned from making films in Iran since 2010 and was arrested last year. His latest effort is a fictionalized account of his story with a director who goes to Turkey to shoot a movie and struggles to complete it due to controversy. (available now)
Starring Jennifer Jason Leigh – An 11-film series featuring an introduction from the actor, you can choose from a wide variety of her work including my personal favorites: 'Georgia,' 'The Anniversary Party,' and 'Mrs. Parker and the Vicious Circle.' (available now)
Crater – Originally developed for theatrical release by 20th Century Studios, this former Black List script shifted over to streaming. That original pitch described the film as "a coming-of-age story in the vein of 'Stand By Me,' set on a moon colony. After the death of his father, a boy growing up on a lunar mining colony takes a trip to explore a mysterious crater, along with his four best friends, prior to being permanently relocated to another planet." (May 12)
Ant-Man and the Wasp: Quantumania – Paul Rudd and Evangeline Lily are back alongside Michelle Pfeiffer and Michael Douglas in this hit sequel that takes us to the Quantum Realm. (May 17)
Wild Life – From National Geographic, this is a new documentary by Oscar-winning filmmakers Chai Vasarhelyi and Jimmy Chin ('Free Solo'). It follows conservationist Kris Tompkins and her partner Doug Tompkins as they attempt to help create national parks in Chile and Argentina (May 26)
The most important thing to know for this month is that HBO Max is fully merging with Discovery+ this month to just become Max. That change will occur on May 23 and the app will update automatically. For new subscribers, the plans are going to change (Ad-Lite, Ad-Free, and Ultimate), but existing subscribers will get to keep their status for at least 6 months.
Land of Gold – Nardeep Khurmi's drama about a Punjabi truck driver who discovers a young Mexican-American girl hiding inside his vehicle won the AT&T's Untold Stories award at the Tribeca Film Festival (May 15)
Love to Love You, Donna Summer – Co-directed by Roger Ross Williams and Brooklyn Sudano, daughter of Donna Summer, this documentary offers up an intimate look into the life and career of the legendary disco diva. (May 20)
Saint Omer – The narrative feature debut of documentary filmmaker Alice Diop, this was France's submission for the Best International Feature Film category at this year's Oscars. (May 12)
Queenmaker: The Making of an It Girl – Director Zackary Drucker takes us into the early-2000s socialite scene of New York City with this documentary about young starlets like Tinsley Mortimer. (May 17)
White Men Can't Jump – Jack Harlow and Teyana Taylor star in this remake of the 1992 comedy. (May 19)
Broker – The latest drama from South Korean auteur Hirokazu Kore-eda ('Shoplifters') follows two friends that sell babies on the adoption black market. (May 24)
A Man Called Otto – Marc Forster ('Monster's Ball') adapts the 2015 Swedish film 'A Man Called Ove' with Tom Hanks as a curmudgeonly widower whose plan to commit suicide is thwarted by new neighbors. (availablw now)
Call Me Kate – Lorna Tucker's documentary celebrates the life of Katharine Hepburn through new and archival footage. It's release this year was intended to mark the 20th anniversary of her death. (May 12)
The Mother – Jennifer Lopez stars in this action-packed thriller as an assassin who is forced to come out of hiding to protect her daughter. (May 12)
Anna Nicole Smith: You Don't Know Me – While the last few years of her life were a reality TV minefield, supermodel Anna Nicole Smith was more than meets the eye. Ursula Macfarlane's film features never-before-seen footage and "interviews with those close to Smith who haven't previously spoken publicly about her life." (May 16)
Champions – Bobby Farrelly directs Woody Harrelson in this comedy about a basketball coach whose temper gets him arrested. A judge gives him 90 days in prison or the chance to do community service. This leads him to coaching a team of young people with learning disabilities. Based on the 2018 Spanish film, 'Campeones.' (available now)
Inside – Willem Dafoe stars as an art thief who gets trapped inside a New York penthouse when a heist goes awry. (available now)
Till – Danielle Deadwyler won Best Breakthrough Performance from the National Board of Review for her role in this drama. She portrays Mamie Till-Bradley, who became a civil rights advocate after the lynching of her son Emmett in 1955. (May 9)
Air – This new film from Ben Affleck tells the story of how Nike signed Michael Jordan and changed the face of product endorsements. (May 12)
She Said – Carey Mulligan and Zoe Kazan are tremendously good in this drama. They star as the New York Times journalists whose tireless investigation work exposed Harvey Weinstein as a serial abuser. (May 19)
Three Thousand Years of Longing – Tilda Swinton and Idris Elba star in this wildly fantastical tale of a scholar who discovers a Djinn and is offered three wishes in exchange for his freedom. (May 23)
Can't get enough of our May streaming suggestions? Check out last month's recommendations here!
About Author