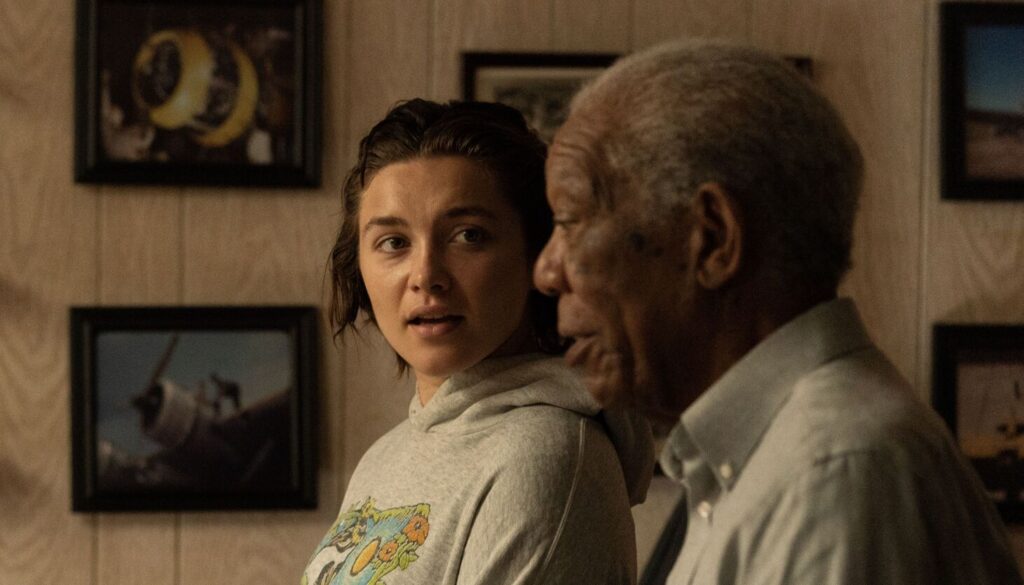 Newly Available on VOD this April
*PVOD titles are fresh from theatrical release and generally rent or sell digitally for $19.99 (or higher). All dates subject to change.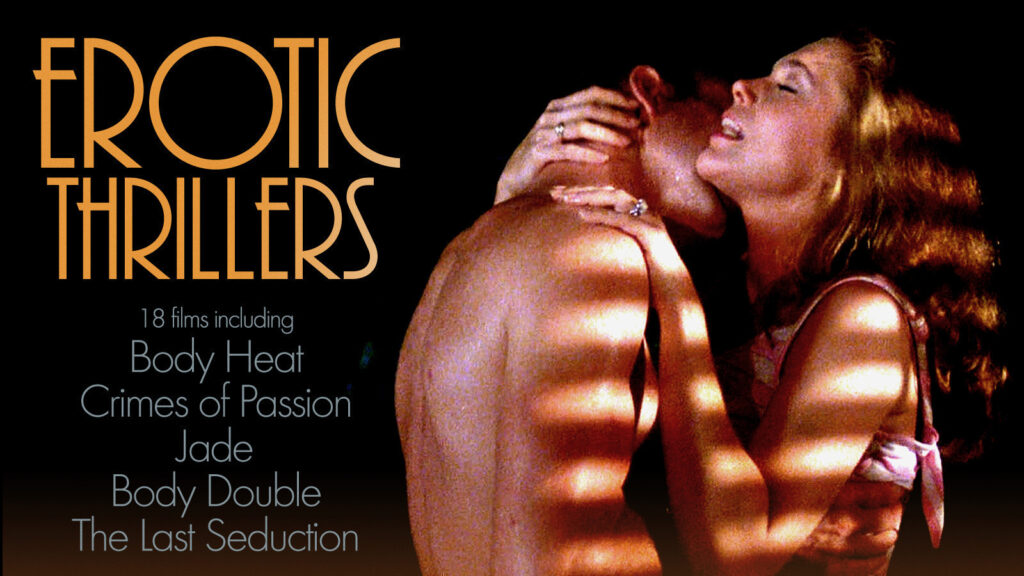 Erotic Thrillers – Whether you've been listening to Karina Longworth's 'You Must Remember This' podcast or you just like things a little spicy, Criterion has turned the spotlight onto the steamiest and sexiest films of the 80s and 90s. This 18 film collection includes 'Body Heat,' 'Crimes of Passion,' 'The Bedroom Window,' 'Poison Ivy,' 'Color of Night,' 'The Last Seduction,' 'Bound,' and many more. (available now)
Directed by David Lynch – Featuring the new restorations of 'Lost Highway' and 'Inland Empire' streaming for the first time, along with other classics like 'Eraserhead' and 'Mulholland Drive.' (available now, with 'The Elephant Man' adding on May 1)
Eric Rohmer's Tales of the Four Seasons – Never before streaming or available on home video in the United States, this series from the French auteur features 'A Tale of Springtime' (1990), 'A Tale of Winter' (1992), 'A Tale of Summer' (1996), and 'A Tale of Autumn' (1998). (available now)
Jason Isbell: Running With Our Eyes Closed – Airing as part of the Music Box documentary series, this film follows the acclaimed singer/songwriter and his wife Amanda Shires as they navigate the creative process, Jason's recovery struggles, and the impact the COVID-19 lockdown had on them. (available now)
Moonage Daydream – Brett Morgan's film about David Bowie is not a standard documentary. In fact, at times it is almost frustratingly obtuse. And yet, the whiplash editing and incredible footage utilized (not to mention the outrageously impressive sound mix) make it worth watching. I am not sure that anybody who isn't already a massive fan of Bowie will take much from this, but it's fascinating to watch. (April 29)
Rye Lane – Fresh from its Sundance premiere, this romantic comedy stars David Jonsson and Vivian Oparah as two young South Londoners who meet while recovering from spectacularly bad break-ups and wonder if they can ever find love again. (available now)
Quasi – Consider the release date and the fact that this is from the comedic troupe Broken Lizard and you'll understand exactly what to expect from this satirical retelling of 'The Hunchback of Notre Dame.' (April 20)
Holy Spider – This Persian-language thriller is based on the true story of the most notorious serial killer in Iran, who targeted prostitutes and killed 16 women over the course of a year. Zar Amir Ebrahimi won Best Actress at the 2022 Cannes Film Festival for her role as a journalist who is investigating the case. (available now)
Chimp Empire – New documentary series from Academy Award-winning filmmaker James Reed ('My Octopus Teacher') and narrated by Academy Award winner Mahershala Ali ('Moonlight'). (April 19)
A Tourist's Guide to Love – Rachael Leigh Cook returns to the world of romantic comedies! She stars as an executive who goes on a tour of Vietnam after a breakup blows up her life. (April 21)
The Hateful Eight: Extended Version – This previously disappeared from streaming and is now returning. Tarantino recut his film into four episodes. It contains all the additional footage from the 187-minute 70mm 'roadshow' version of the film along with a few added scenes. (April 25)
80 For Brady – Jane Fonda, Rita Moreno, Sally Field, and Lily Tomlin are wonderfully silly in this comedic spin on a true-life story of 4 lifelong best friends who try to make it to the Super Bowl to see their hero, Tom Brady. (available now)
Bodies Bodies Bodies – In this satirical whodunit, a bunch of filthy rich kids plan a hurricane party at remote family mansion. (available now, with Showtime add-on, our review)
Personality Crisis: One Night Only – Martin Scorsese and David Tedeschi chronicle the life of New York Dolls frontman David Johansen in this acclaimed documentary. (April 14)
Wynonna Judd: Between Hell and Hallelujah – Presumably this is a documentary about Wynonna as she pushes on to the Judds reunion tour after the tragic loss of her mother, Naomi. Airing in conjunction with CMT's special broadcast of the final show from the tour. (April 26)
Of An Age – Elias Anton stars as Kol, a teenage Serbian immigrant living in Australia in the summer of 1999. His girlfriend is a hot mess. A road trip with her older brother Adam (Thom Green) leads to a sexual awakening. Tender, funny, and packed with nostalgia, this is one of the year's best surprises. (available now)
Cocaine Bear – Elizabeth Banks directs this wild true story about a drug runner's plane crash and the black bear that decided to feast upon it. (April 14)
Bros – Billy Eichner's gay romcom unfairly bombed at the box office. The humor is pretty niche for a mainstream audience, but holy hell it's funny. The cast includes Luke Macfarlane, Jim Rash, Bowen Yang, and an amazing cameo from Debra Messing. It should find a better audience at home where people can more easily laugh at uncomfortable moments. (available now)
On a Wing and a Prayer – Dennis Quaid and Heather Graham in a faith-based story of a hero pilot? Wake me up when they crash into a mountain. (available now)
Judy Blume Forever – This Sundance hit tells the story of one of the greatest young adult novelists in history. Her books have been celebrated and banned, so this is undoubtedly a timely documentary. (April 21)
Can't get enough of our April streaming suggestions? Check out last month's recommendations here!
About Author