There is something addictive about the (fictional) tortured love affair–otherwise, primetime dramas and bodice rippers wouldn't have much of a market, would they? I mean, c'mon–the angst! The intensity! The rawness of it all! But, sometimes you just don't have the time for a full-length story, like with a TV series or in a novel, yet still crave the *drama*.
Boy, do we have some good news for you: the full emotional impact of such an affair is perfectly channeled in "Lovesick," the spellbinding new rap-rock duet by Alienblaze and OmenXIII. This song also represents a point of nostalgia for us–back when emo music was at its delightfully melodramatic prime.
If you're looking to escape for a while–or want something to scream along to while you drive with all your windows down–why not take a few minutes and pop on this tune? It's well worth a few spins.
Listen to Alienblaze – "Lovesick (feat. OmenXIII)" on Spotify:
In "Lovesick," Alienblaze's energy and skillful instrumentation is perfectly complimented by OmenXIII's cool vocal delivery. With this track, Alienblaze solidifies her standing as a true master of heartbreak music. Just see "Not Yours Never Was" and "Romantically Dead" if you need more evidence.
Produced by KID BRUNSWICK and mixed by Dan Lancaster (whose other clients include Muse & Bring Me The Horizon), this song sits in the middle of a Venn diagram of genre–rock, EDM, and rap. The artists also found inspiration from artists like Linkin Park, The Cure, Lil Peep, and Billie Eilish.
Speaking on the new song, Alienblaze shares, "I always wanted 'Lovesick' to be a tortured love song, but it actually works even better as a duet; I just love what OmenXIII has done with his verse and I think our two styles actually give the song an extra intensity."
---
Meet Alienblaze:
"AlienBlaze is a 20 year old mad as hell singer/songwriter and lead guitarist crafting genre-fluid anthems resulting in a fascinating hybrid of everything from dark alternative pop, grunge and emo, to rock and electronic elements. Her dominating presence emits an angsty appeal, encouraging a sense of self-empowerment to her young audience.
In her school years, AlienBlaze spent most of her time at home through sickness, so she spent hours and hours learning the electric guitar on her mum's old guitar, wanting to play like her guitar inspirations Jerry Cantrell of Alice In Chains and Slash. Blaze's sense of alienation from her peers is what inspired her to add the 'alien' part to her name as an artist.
Covering topics such as the everyday experiences of a young adult, to more poetic themes including pathetic fallacy and imagery from nature, AlienBlaze delivers her message in a way that allows listeners from all walks of life to interpret it.
Since only uploading her first song to Spotify in 2019, she has received attention from numerous Spotify editorial playlists, garnering hundreds of thousands of plays. She has also had praise from the likes of Oli Sykes (Bring Me The Horizon), Rou Reynolds (Enter Shikari), Grimes and Ellie Roswell (Wolf Alice), as well as from publications including Wonderland Magazine, NOTION and Kerrang!. AlienBlaze will be performing at The Great Escape on Friday 12th May."
– bio provided by artist.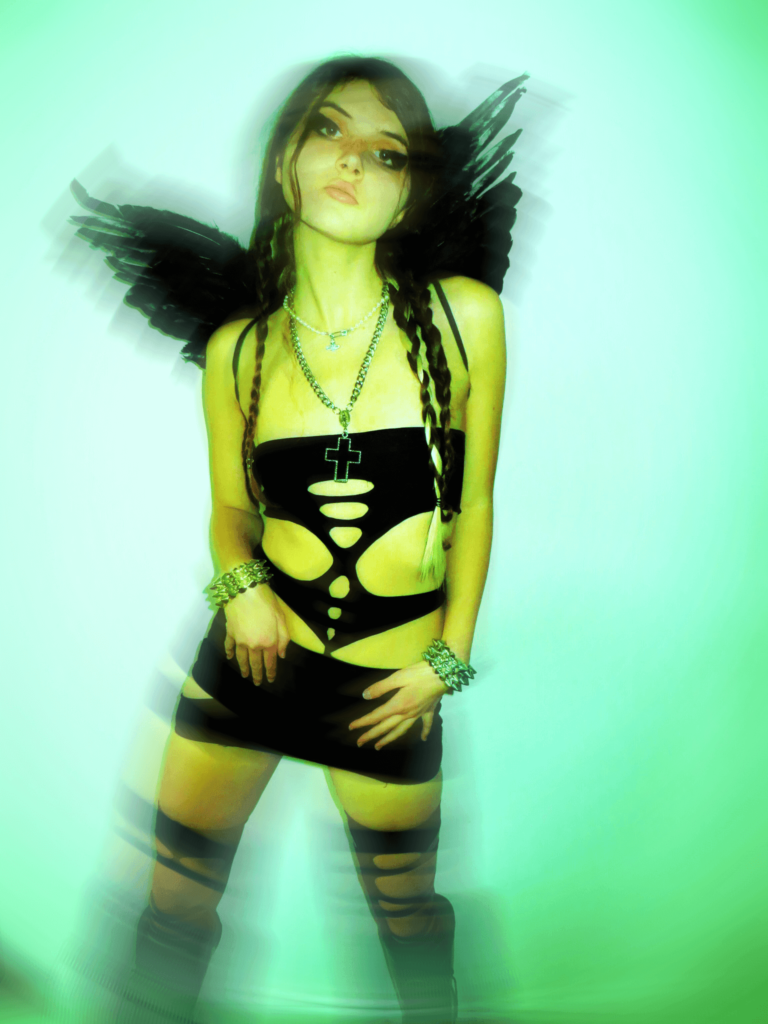 Meet OmenXIII: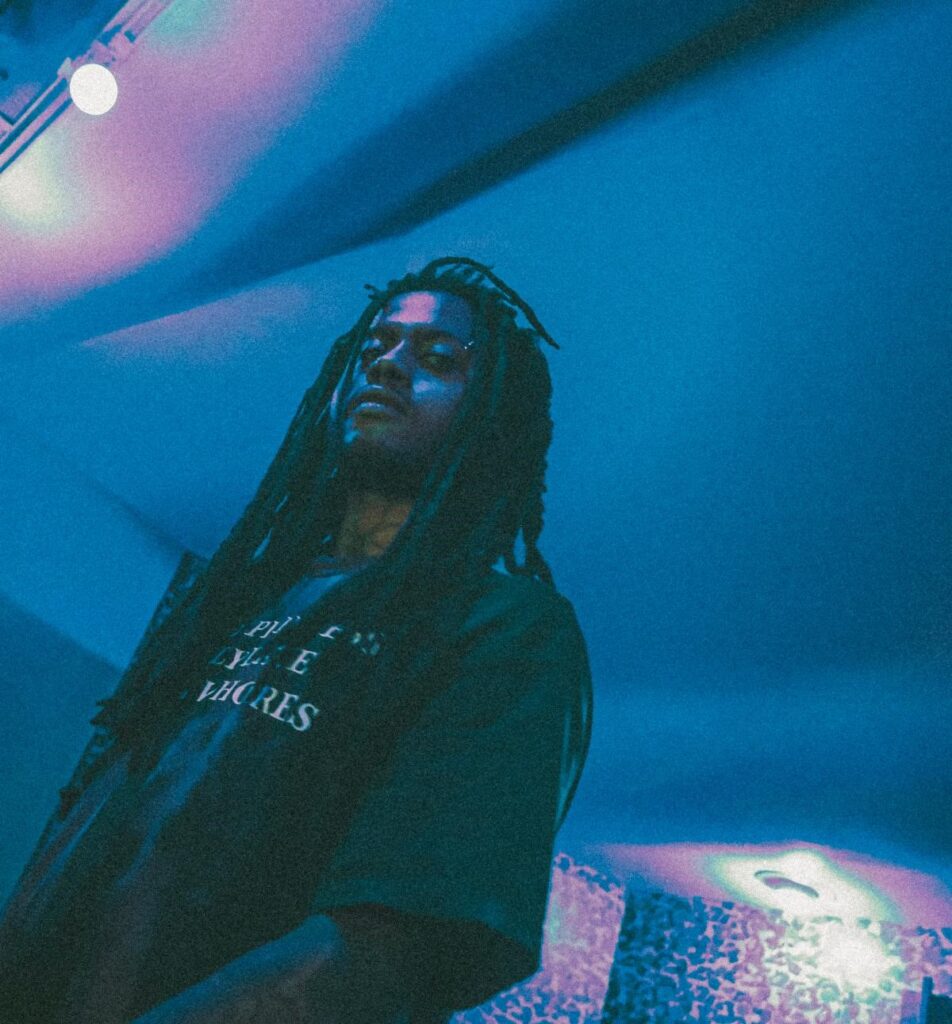 "OmenXIII is an American underground rapper and producer from Los Angeles area, whose name and age are unknown. Born in Ohio, he started in 2015, influenced by rappers such as BONES.
Omen gained recognition from his mixtape MISFIT and GRIM with such track as "Drop Dead", "I Think It's Time That I Emerge", "Silver Studs" and "I Didn't Want To Do It This Way, But". Past works from him are producing as Dream Walker (2014)
Omen carries a negative connotation, though contrary to popular belief there are good Omens as well as bad ones. XIII is considered unlucky in western culture, but in other cultures, it isn't so, sometimes it is even considered sacred, the 13 combines the 12 and the 1 seamlessly, 13 is also 4. The misconceptions represent the misunderstanding that he has felt in life."
– Last.fm bio
---
Watch the music video for "Lovesick" by Alienblaze x OmenXIII.
---
Are you enjoying MendoWerks Magazine? Receive updates each week directly in your inbox. Sign up for the newsletter here. Find our playlist here. Follow us on social media.
---
Want to write for MendoWerks? Look for the ad in our main menu!
About Author