My dear readers, it's time for me be completely honest with you:
It's a bit embarrassing to admit this, but when it came to International Women's Month, I froze. I thought I'd be able to put together a piece celebrating women & femmes in music in no time, but here we are. In May.
Don't get me wrong–I immediately had an idea as to who I wanted to write about.
Like, when I asked myself, "OK, Women's Month– woohoo! Time to write. Best chick in music right now, go." I did have a name pop up in my head.
But it felt too easy. Too immediate.
So, I sat with that thought for a moment. "Why did my mind immediately jump to her?"
Because her music is bomb, of course. There was no lie there. She wasn't a cop-out. I absolutely wanted to celebrate her during women's month, I had no doubt about that.
Then, a moment turned to a day, turned to a month, turned to… you get the idea.
And as it turns out… At the beginning of March, if you asked me to name a list of femme-fronted acts, that person is the one that would've came to mind immediately. A few might follow without any deep thought.
Then I would have to think on it.
I'd probably have another name after a few moments.
Then I'd need more time.
And the more I explored that uncomfortable feeling, the more I realized that my personal library became absolutely dominated by men and I didn't even realize it.
They were talented men, sure.
But it was like, all dudes.
I had to ask myself–where the fuck are the girls???
Where are the folks who present like me, who sound like me– who go through the world like me?
And to be clear– as a white woman, representation is not something that is often missing from my life. Sure, growing up, heroes were often men, and the few women present in whatever I was consuming were often able-bodied, hetero, and hairless (which are all things that I realized quite young did not entirely apply to me)–but in terms of general representation? There were white girls in everything. That box was totally checked.
For real though–I was doing myself a total disservice in terms of my music consumption.
There's a very good chance you are too.
To fix this problem, I asked a few folks whose taste I trust (shouting out JC especially; your recs always change my life) and spent the next several weeks (and beyond) exploring some phenomenal music from some incredible women and femme-presenting folks. It was certainly time well spent!
This issue of Release Radar's Greatest Hits is dedicated to them– and to you, in case, you, like me, have a feminine void in your library.
Below this (rather lengthy) introduction is a list of thirteen incredible, unique acts for you to check out in preparation for next year's Women's Month (because, of course, we can only talk about 'the girls' then, right?).
For your listening pleasure, I also put together a 3-hour compilation of some of the many incredible feminine acts I've been listening to, including those listed here.
Without further delay–let's dive in.
2022's Featured Women & Femmes:
*in order of appearance.
AlienBlaze
genre: "genre fluid"* alt rock | dark pop
suggested tracks: "Broken Hearted or What?" | "Hate Me"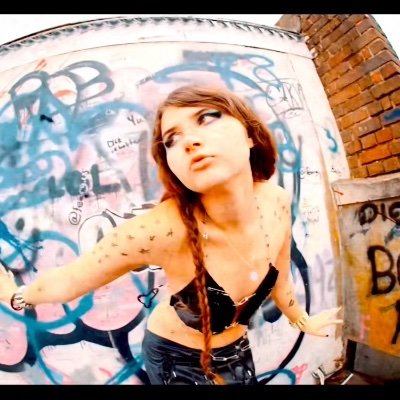 Get to know the artist:
"AlienBlaze is a 20 year old mad as hell singer/songwriter and lead guitarist, crafting genre-fluid anthems resulting in a fascinating hybrid of everything from dark alternative pop, grunge and emo, to rock and electronic elements. Her dominating presence emits an angsty appeal, encouraging a sense of self-empowerment to her young audience.
Since uploading her first song to Spotify in just 2019, she has received attention from numerous Spotify editorial playlists (Walk Like A Badass, Misfits 2.0, The Rock List, Sludge, Pulp, The Pit) garnering hundreds of thousands of plays. She has also had praise from the likes of Oli Sykes (Bring Me The Horizon), Rou Reynolds (Enter Shikari), Grimes and Ellie Rowsell (Wolf Alice).
She explains*, 'I consider my music to be slightly "genre-fluid" because I take inspiration from many different sources. I like my lyrics to be poetic and different, and hopefully everyone can relate to the sentiment in the songs.'
With a name like AlienBlaze, the young musician takes listeners into an undiscovered cosmos, staying true to her ethos of, 'I don't want realism. I want magic!'"
(bio provided by the artist).
---
Keep in Touch with AlienBlaze:
---
genre: electronic | wave
suggested tracks: "Pull My Trigger", "Ocean Floor"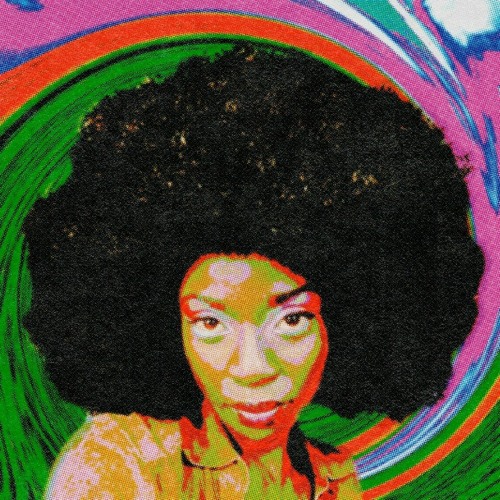 Get to know the artist:
"A sonic shapeshifter, visual storyteller, ecstatic dancer, and wave historian, aiming to inspire curiosity & connectedness through genre-bending productions, vocals & visuals; resident passionate freak at Harmony Haven." – a very fun and eclectic bio, sourced from the artist's social media platforms.
In an interview with Off Brand Magazine, Kaleidokitty shares some incredible wisdom. I recommend reading the entire piece, but here's my favorite snippet:
"OB: What advice would you give to fellow artists finding their way through the creative process?
KK: Honor your vision even though it's not clear at the beginning— and maybe it never clears up. But just honor who you are as a person. Be brave enough to share a piece of yourself with the world. Everyone has the capacity to tell stories that are compelling whether that be through movement, through music, or anything else.
Stay true to yourself, and have fun. Figure out who you are and what kind of message you want to communicate to people. Even if that's unclear, just practice. Just play around and don't let other people define what's good or normal. Go with your own instincts and experiment as much as you want."
---
Keep in Touch with Kaleidokitty:
---
genre: alt pop | alt rock
suggested tracks: "Happier in Hell", "Alt B!tch Poser"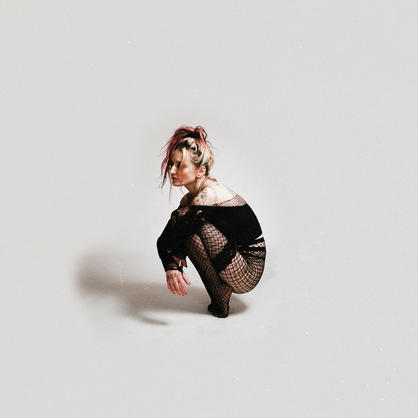 Get to know the artist:
"Royal & the Serpent's dramatic alt-electro-pop is the brainchild of singer and songwriter Ryan Santiago. With inspirations spanning big band, early rock & roll, Janis Joplin, and Stevie Nicks, the New Jersey native established Royal & the Serpent after settling in Los Angeles. She introduced her assertive sound and distinctively girlish yet bluesy voice with the single "Temperance" in 2017.
Royal & the Serpent's June 2020 Atlantic Records debut, "Overwhelmed," reached number 20 on the Billboard Hot Rock & Alternative Songs chart, and she released the corresponding debut EP, Get a Grip, in October. Another EP, Searching for Nirvana, followed in June 2021. A month later, Royal & the Serpent was featured alongside Rivers Cuomo on the Knocks track "Sound the Alarm." It landed in the Top 30 of Billboard's Dance/Electronic Songs chart. Confrontational Royal & the Serpent single "PHUCKBOI REJECTS" and her third EP, IF I DIED WOULD ANYONE CARE, followed on Atlantic in early 2022."
(bio (c) Donelson/AllMusic)
---
Keep in Touch with Royal & The Serpent:
---
genre: electronic | introspective bass music
suggested tracks: "Desires", "Will You"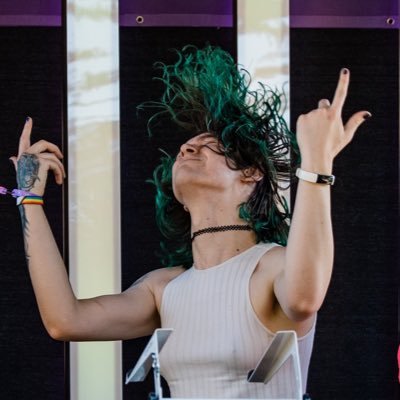 Get to know the artist:
"Chicago native and Denver-based Dani Oprea, also known as w/out, has been establishing a sonic footprint and carving out the blueprint for a unique, guttural-hitting sound called introspective bass music. In other words, this producer creates music that gets you both dancing and reflecting, through tracks that are full of raw emotion, moving melodies, and distorted rhythms.
Making music has always been in the pipeline for w/out. Since the age of 5, the artist grew up playing the piano and guitar. They even went on to join a metalcore band in their young adulthood. With such an eclectic musical background, it's no surprise that the instrumentalist doesn't abide by electronic music's normally formulaic principles. w/out has proven time and time again that staying true to yourself is more important than following the rules.
w/out resonates with listeners so heavily because of their ability to embrace imperfection. They confess, "I'm not perfect, and neither is my music." While you explore their passionate and personal discography, you'll come to find that the beauty truly is in the quirks. With a goal to cultivate a community that connects with people on a deeper level, there's no doubt w/out's dynamic yet soulful sounds will reverberate in your hearts."
(bio sourced from artist's website).
---
Keep in Touch with w/out:
---
genre: alt rock | "grit pop & wrot"
suggested tracks: "Mayhem", "Dear Goth"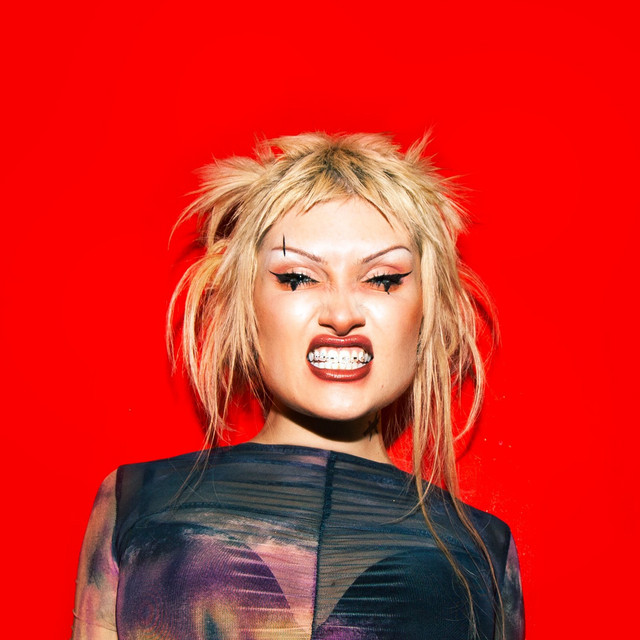 Get to know the artist:
"Cassyette was born in Chelmsford Essex. She attended Brentwood Ursuline Convent High School, later graduating with a degree in commercial music. Cassyette began her career as a DJ and songwriter. After graduating from University of Westminster Cassyette became a staple on the London live circuit. Songwriting for various artists and bands alongside her own music, Cassyette merges pop and rock inspired sounds with modern-day electronic/pop. Cassyette's first solo debut was labelled "A seriously well-crafted, addictive gem that should underline Cassyette's reputation as not only one of London's most relevant new artists, but a consummate beat maker and songwriter."
(bio sourced from last.fm)
In an interview with Kerrang, when asked to describe her sound, she reveals: "I'm part of a collective called Cultur Cult and we've kind of invented our own genre we call 'grit pop and wrot'. It's just a mixture of stuff we've made our own, and wrot is the perfect term to describe it because it's rotten. It's rooted in metal and emo, with hip-hop and other elements. We cross genres, and when you do that you end up with something new and futuristic."
---
Keep in Touch with Cassyette:
---
genre: alt 'rave' rock
suggested tracks: "K.M.B.", "Cleopatra"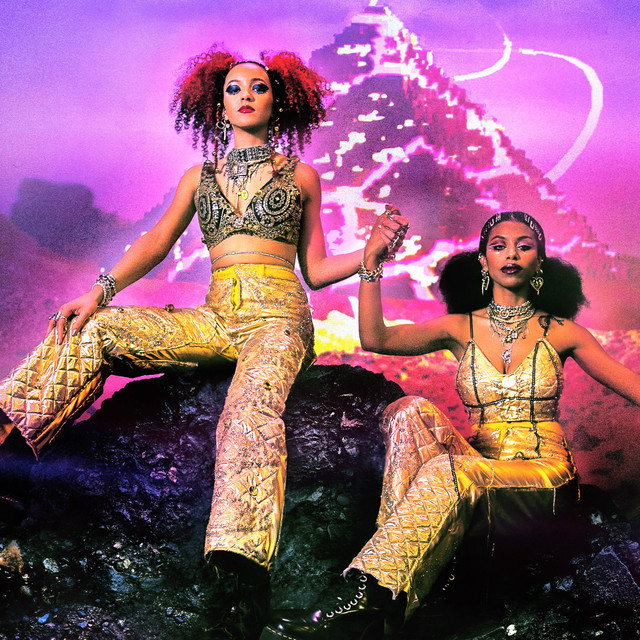 Get to know the artist:
From a 2020 interview with Kerrang about the band's experience thus far, the writer notes, "It is that unbreakable bond at their core that fuels Nova Twins. Their combined energies and refusal to keep quiet has allowed them to take on anything in their path, whether blasting away doubters or showing around 20,000 French metalheads how to party when they played Hellfest last year".
A 2022 update on their upcoming album, Supernova, (June 2022), only confirms how strong that bond is– "Nova Twins' status as a duo brings a fascinating dimension to proceedings too, celebrating the idea that however potent our individual abilities are, together, in unison, we're capable of greater things. In short, they're the embodiment of friendship and sisterhood as a superpower. […]
If they were to sum up their unofficial roles in the band, then Amy is the witch and Georgia is the scientist. 'If she's got a good feeling that something is going to happen, literally an hour later we'll get big news,' Georgia says of Amy's near-supernatural gift for premonition, particularly when it comes to sensing good fortune for the band. 'And she's got very good gut instincts about things, especially around the crazier ideas.' Creatively speaking, those "crazier ideas" tend to begin with Georgia, whose gift for sonic manipulation frequently leaves her bandmate unsure quite what to expect next. 'Her ideas may initially seem mental and wacky,' says Amy, 'but they're presented in a way that means they make total sense.'"
---
Keep in Touch with Nova Twins:
---
genre: electronic | hardwave
suggested tracks: "Escaping Reality", "Dimension Alpha"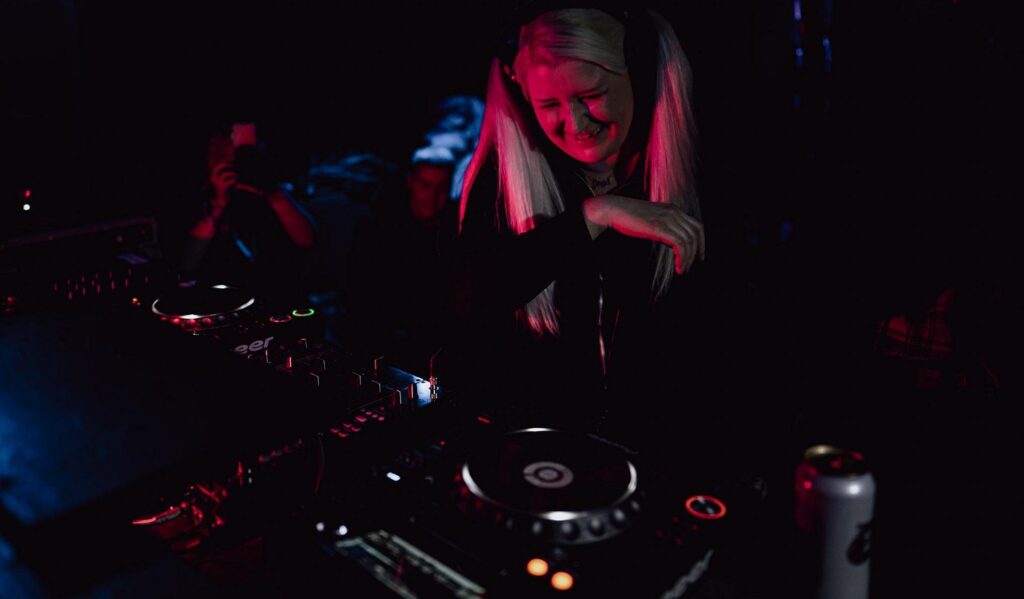 Get to know the artist:
"With releases on Interval Audio, The Games We Play and Murk00t, UK-based STATIC ANGEL takes you into a new dimension of the hardwave and bass music scene." (Spotify bio)
"At the moment there are many artists who are taking wave to new heights, but this month I want to put the spotlight on one in particular: STATIC ANGEL.
Why?
Because she just released an official remix of Krewella's 'Never Been Hurt'. I mean, you can love Krewella, hate them, be indifferent, but you cannot ignore that they're still relevant figures in the EDM circuit.
And they're supporting wave. What a time to be alive!
Seeing STATIC ANGEL among the three artists involved in the remix pack feels like a huge achievement, not just for her, but for the whole wave movement as well.
But this obviously didn't happen by chance. She already has such an interesting discography that easily convinces you to get on board and follow her journey. After you get used to expecting everything, from classic wave tracks to breakbeat cuts, from hardwave anthems to hard dance bangers, you simply can't stop wondering, what's next? Besides independent releases, you can find STATIC ANGEL's music released by imprints such vibe.digital, Interval Audio, and The Games We Play."
-Alessio Anessi, fuxwithit, "Focus Five, Volume 51"
---
Keep in Touch with STATIC ANGEL:
---
genre: dark pop | R&B/Soul
suggested tracks: "Seen", "Chaos Mode"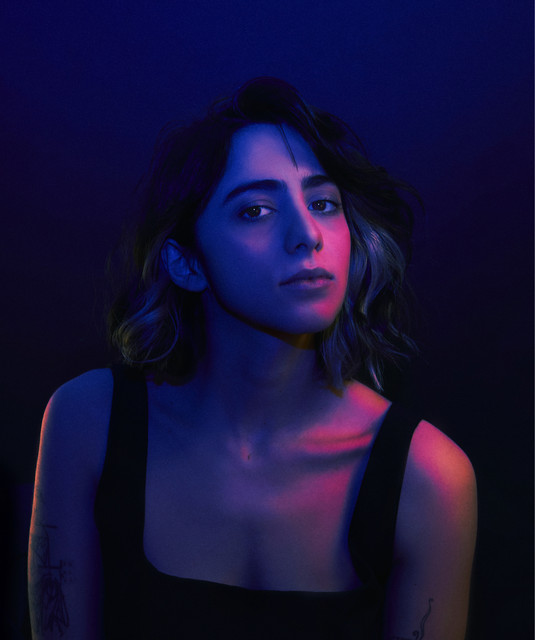 Get to know the artist:
"DEZI is a New York-based artist, producer and songwriter whose unforgettable sound combines elements of pop, R&B, and soul, with a classic production style that mirrors techniques from the 90's.
Her journey started on the small stage at age 11, and by the time she was 13, she pushed herself to the front of the biggest festivals in her home state of Michigan.
This passion for performance soon led her to New York City, where she attended the Clive Davis Institute of Recorded Music at NYU's Tisch School of the Arts.
During that time, she won BMI's John Lennon Songwriting Award for her first single, "Tomorrow Will Be Yesterday" and she created her first music video for a single called "The Edge".
With over 250 shows, including SXSW, and countless collaborations behind her, Dezi is now chasing after her mission of bringing activism to mainstream music with her creative vision that blends heavy-hitting dark pop with witty lyricism."
(bio pieced together from the artist's website & Spotify).
---
Keep in Touch with DEZI:
---
MRKRYL
genre: electronic | wave
suggested tracks: "Say it Again but Sound Sure", "Something Like This, but Not This"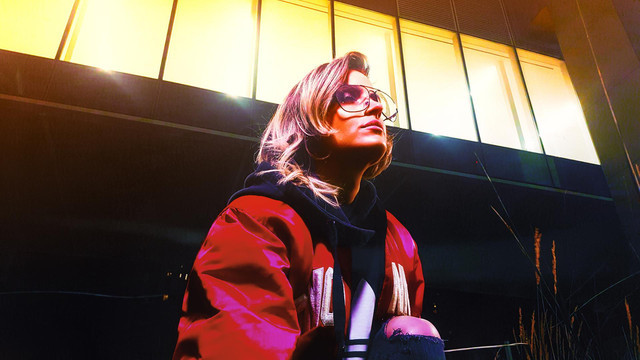 Get to know the artist:
"Sometimes anything is better than nothing. If it's all you got then it's something. And sometimes something is everything." – MRKRYL, pronounced like "Mercurial".
Here is a snipper from an interview with PRIME in which the artist dives into her musical beginnings a bit:
"Prime: […] What got you into making music? Any cool stories pertaining to this?
MRKRYL: I don't have a cool story about why I started making music. Just one random day, about two years ago, I decided to purchase a DAW and to see if I could make something cool. Obviously, since I had zero producing experience, what I had made was a mess.
Prime: Natural progression so true! #youdecide is prevalent on each track on your Soundcloud, why is this? Is your style up to the listeners or can you somewhat identify with the wave genre?
MRKRYL: I've tagged my tracks with #youdecide because music should not be defined and sorted by genre or style. Music is music. And the artists producing music should not be sorted and categorized by the type of genre they make. And the fact that I felt like what I produce doesn't clearly fit into a specific genre. But, you're right about keeping my style and genre up to the listeners. They can decide for themselves. I mean, each track is different but there are certain elements and the vibe my tracks have that give them a wave feel for sure. I don't want to confine my sound just to wave. I am very thankful that the wave community has welcomed me with such open arms. I have not only made just connections within the community, but a handful friends."
---
Keep in Touch with MRKRYL:
---
genre: electronic
suggested tracks: "Let It Go Easy Into The Night", Some People Grow To Love Their Chains"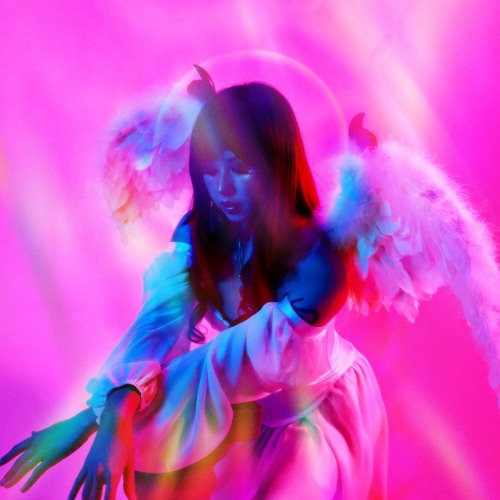 Get to know the artist:
In my search to find a bio for Unit333, I found this beautiful quote from the artist in a Facebook post from 2020:
"One of my main goals with music is to help people move through and process difficult emotions. We are living through some chaotic times and it's surfacing a lot of difficult emotions within us ranging from rage to a sense of deep sadness and confusion.
I think it's really important to take the time to reflect and process these kinds of emotions instead of shoving them to the side and trying to ignore them.
I've always felt that music had the ability to create safe containers for people to relate to, observe and process their emotions."
---
Keep in Touch with Unit333
---
genre: electronic | wave
key tracks: "Deja Vu", "Dangerous"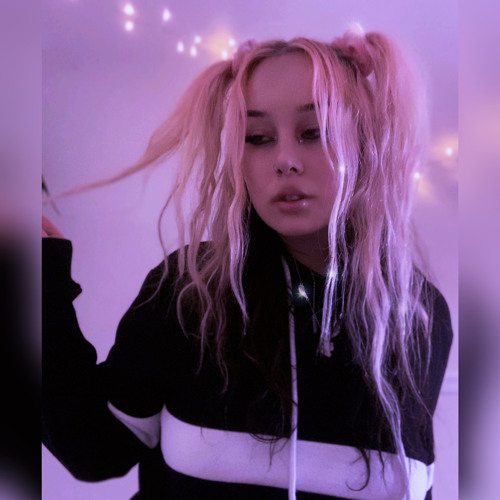 Get to know the artist:
Unable to find a bio for Calicry, and wanting to support the artist's wellness break, I instead asked her Sekai Collective collaborator, Seraph., for some help.
When asked what he would say if tasked to write a bio for his pal, he said, "I really think Calicry is one of the most distinct artists in the wave scene. Despite taking influence from Lorn, Burial and Grimes, Calicry has forged her own unique sonic persona in wave, conjuring up memories of walking home from a wild party at the break of dawn.
Calicry's versatility as an artist cannot be overstated, she can create luscious ambient soundscapes, just as well as she can sequence heavy hitting drum and bass sections."
---
Keep in Touch with Calicry:
---
genre: electronic
suggested tracks: "I've Been Sleeping A Thousand Years", "I Can't Wait"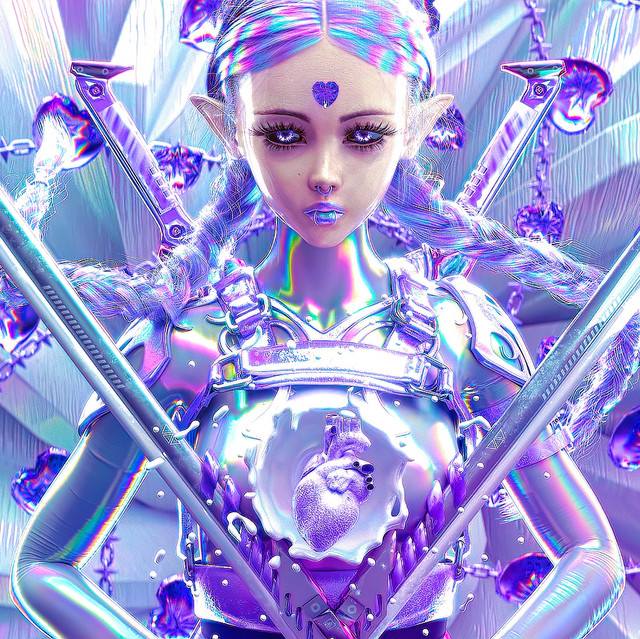 Get to know the artist:
While she may currently be "a Freelance 3D Artist providing visual experiences for VJing, Promotional Animations, and Merchandise" (artist's website), I was first introduced to GHØST GIRL through her performance at a wave show in Seattle. She is likely best known for her GLITCH GIRLS, however– here's some information from that website:
"GHØST GIRL is a 27 year old Asian American visual artist best known for her 3D animations and VJ performances. Many of her inspirations come from anime, video games, and personal experiences. She's been contributing to the NFT community for a little over a year. She's found it to be an amazing journey and a community she's fallen in love with! GHØST GIRL treasures the friends she's made and has been thrilled by their support and enthusiasm for her art. She's filled with gratitude to see her work received in ways she never imagined nor expected.
By creating and sharing Glitch Girls she's committing to continuing the creative, collaborative journey with her fans."
Speaking on the GLITCH GIRLS project in a Facebook post, the artist says, "I've done some cool things in my life, but I firmly believe being able to donate large sums through my artwork to causes I am passionate about will be my biggest accomplishment. We will continue donations throughout the project to different charities that support women, POC, and LGBTQ+."
---
Keep in Touch with Ghost Girl:
---
genre: rock
suggested tracks: "Athena", "Champion"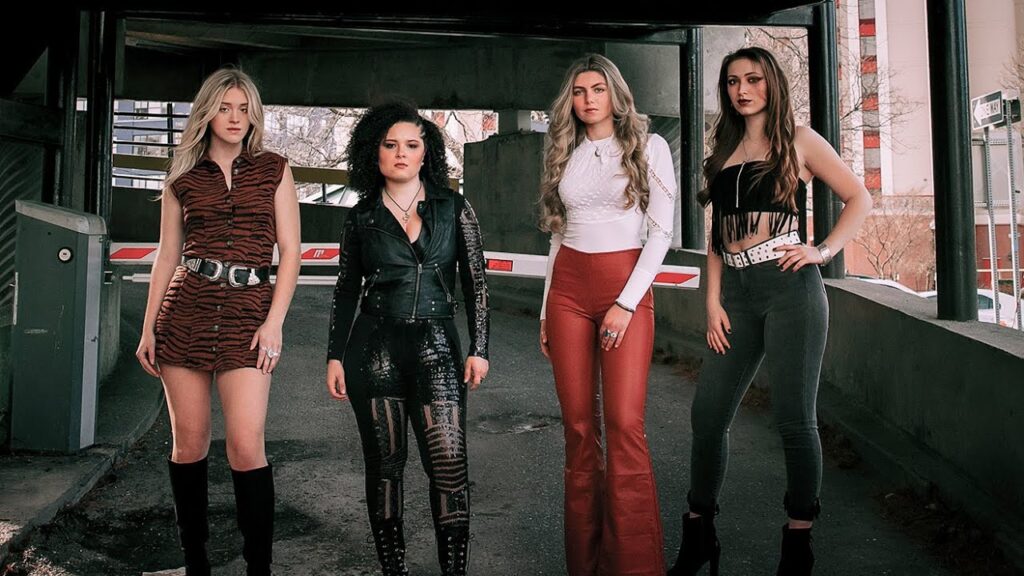 Get to know the artist:
"The mission of PLUSH is to bring the heart of rock back to the mainstream with a new fresh spin on the sounds you already love. PLUSH hopes to inspire young women everywhere to follow their dreams, regardless of whatever challenges may lie in the way."
PLUSH is an all-female rock band with a mission to bring rock back to the forefront of the music industry.
The band is composed of four talented young women, ranging from 18-21, whose accomplishments and talent eclipse their age.
This female rock force is fronted by singer, songwriter and guitarist Moriah Formica (who is the only Voice contestant to ever turn all 4 chairs with a rock song). Drummer Brooke Colucci, guitarist Bella Perron and bassist Ashley Suppa round out the lineup."
(bio sourced from the band's website).
---
Keep in Touch with PLUSH:
---
About Author