'Happening,' released by IFC Films from director Audrey Diwan, could have just been an emotionally charged look back at what life was like for women when abortion was illegal.
This 1960's-set drama stands poised to be not just be a look back at the past. It's also a terrifying look into what the future may hold in America if the Supreme Court strikes down Roe v. Wade.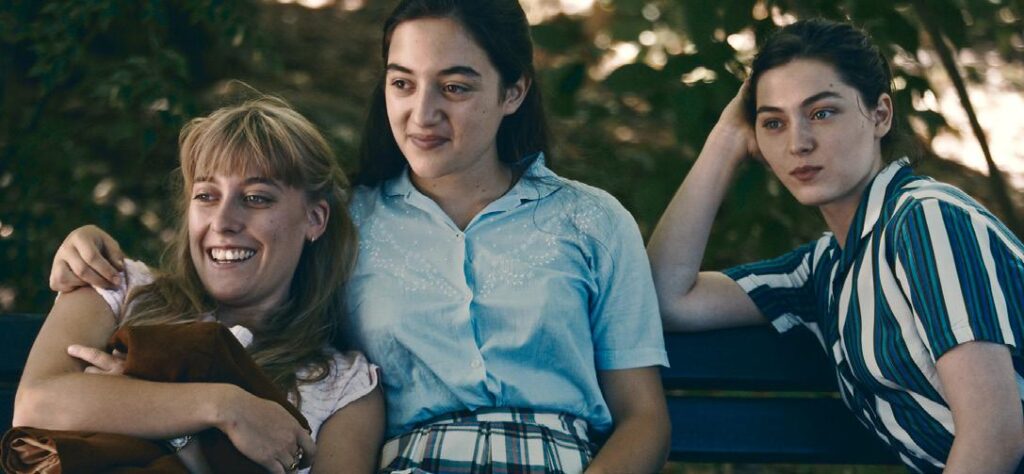 Based on a True Story
'Happening' takes place in 1963-era France. Based on Annie Ernaux's semi-autobiographical novel, Anamaria Vartolomei gives a César award-winning performance as Anne, a vibrant young Literature student. Her life becomes derailed after a one-night stand leads to pregnancy.
Diwan divides the film up into chapters that indicate how many weeks pregnant Anne has become. When a doctor informs her that she is indeed pregnant and she asks him for help, he sternly tells her to never to ask again. At this point in time, anybody who aided another person in seeking an abortion could go to jail.
At the start of the film, Anne is an excellent student who dreams of being a teacher. We watch the news of the pregnancy slowly begin to destroy her. Emotionally it turns her upside down, distracting her from school work and wreaking havoc on any thoughts and hopes for her future.
After Anne begins to accept that she's absolutely on her own, it changes everything about her demeanor and presence. Vartolomei is absolutely fearless and conveys the sheer desperation of her character brilliantly. Anne continues to drift further apart from friends and family. Her mother is played by legendary French actress Sandrine Bonnaire in a small, but very powerful, role.
Much like '4 Months, 3 Weeks & 2 Days,' this IFC Films release makes for difficult viewing. There is no way to sugarcoat it – there are some brutal scenes here. Anne's journey to terminate her pregnancy takes a heavy toll and those who come forward to assist are at risk.
In America, before Roe v. Wade changed the landscape in 1973, over 130,000 women died each year from botched illegal abortions. In France, the procedure wasn't made legal until 1975, over a decade after the events depicted here.
Accolades
Diwan was nominated for Best Director at the BAFTA awards. 'Happening' also won the Golden Lion for Best Film at the Venice Film Festival last year.
While it is never easy to watch, hopefully 'Happening' will fuel the conversation about how essential it is to have access to safe & legal abortions.
How To Watch
'Happening' (L'événement) is playing now in New York City and Los Angeles. The film will begin to expand to about 100 markets on Friday from IFC Films. This is the first film since before the pandemic hit that IFC has taken down the theatrical-only path. This speaks strongly to their confidence in its timeliness helping to bring arthouse crowds back to the movies.
About Author