We got another BandCamp Friday gift: one of my favorite producers, Seraph., dropped a new track, "Virmire", today!
In honor of this surprise, we decided to sit down and have a little chat about the state of the scene, what's next for this UK-based producer, and more.
Stream "Virmire", on BandCamp, below, and read on to learn more about Seraph.
---
To get us started, would you please tell us just a little bit about yourself? And, if you don't mind my asking–where did the moniker "Seraph." come from?
Sure thing! My name is James. I'm a 24-year-old Music Producer from the Northeast of the UK, and I like to make sad music with even sadder guitar melodies.
As for where I got the "Seraph" alias from, it's kind of a nerdy story [laughs].
I grew up playing a lot of the Halo games, and in Halo: Reach, there was a level where you go to space. The enemies would use vehicles called "Seraphs" to attack you. I remember you couldn't actually board one of those vehicles without going through a very convoluted Easter Egg, and it was quite the punch to the gut for my 13-year-old self… so much so that it birthed my current musical alias…
Thankfully in the recent PC release of that game, you can now spawn in a Seraph in forge mode.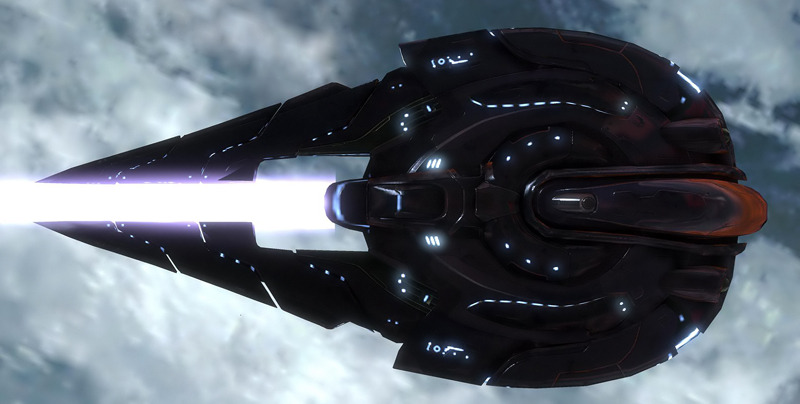 We love a nerdy story! That's awesome. Now, do you care to speak on how did you get started in music?
Honestly, it's hard to pinpoint exactly how I got started in music. I've been playing guitar since I was around 11 years old. I started to teach myself piano when I was about 16.
I think I really started to get out of my comfort zone when I bought myself a copy of Ableton 10, an audio interface, and whatever speakers I could get, with the remnants of my final student loan. Obviously producing music on a DAW is a vastly different process [than] simply writing music on an instrument, so there was a massive learning curve.
Fortunately, I had the help and guidance of Palence, a London-based music producer, who was kind enough to take part in an interview for one of my university projects.
I'm extraordinarily lucky to have had his support for the longest time. And he really pushed me to keep practicing my skills. While I do feel like I'm starting to make a name for myself in the wave scene, I'm not sure how I could have done it without his support.
stream Palence:
That's so sweet. Now, I see you have used some really specific terms to describe your music on bandcamp and other outlets. Do you care to define your sound? Like, what even is "math rock"? "IDM" as opposed to…well, "EDM"?
So, I make what I like to call 'Lo-fi-Wave/IDM', which consists of dreary guitar riffs, detuned synths and noisy drum samples… that I occasionally chop up.
I think what draws me to making wave music is the versatility that comes with the genre.
There are so many different corners to wave. Whether it be the synthwave-inspired soundscapes of REMNANT.exe, or the vocal-driven grooves of Tako Tomago… there's an overarching DNA to the wave sound, but it merely provides artists with the foundation for them to experiment.
In my case, my goal is to use the wave palette to create music that is defined by sombre, or melancholic, soundscapes. Traditional instrumentation. Mainly guitars, but I hope to include piano once I get a bit of a studio upgrade! And the use of fuzzy, lo-fi synth textures.

IDM is a term I'm not too fond of just because it stands for 'Intelligent Dance Music'. And I'm really not a fan of putting any genre on a pedestal as being 'intelligent'. It also doesn't work as a descriptor for the genre in my opinion.
Like, I have no idea what it's supposed to mean [laughs].
I really think that the term 'Abstract Dance Music' (ADM for short) is far more effective at describing that genre. There are so many different facets to that genre, and I think the abstract nature of that kind of music is really what sets it apart.
All of that was really well said. It makes me want to ask–what's your take on wave?
Thanks!
To me, wave is a genre defined by its atmosphere and mood–at least that's what stood out when I first came across the genre nearly 5 years ago.
The prominent use of Reese bass, heavily-processed vocals, and reverberated soundscapes are usually the elements that stand out to me. But I also believe that the emphasis on sombre melodies is also essential to the sound.
The reason why wave music resonated with me so deeply, initially, was the focus on melodies and emotive soundscapes. I felt like my experience of writing music on guitar and piano would somewhat transfer over in that regard. A lot of my tracks start with something I've written on guitar [and] it's great how the emotional value of these melodies and chord progressions can translate to the wave sound palette.
Speaking of guitar riffs–my take on the wave sound is influenced by Shoegaze, actually. More specifically, the heavily-processed guitar tones with the inclusion of nostalgic melodies and chord progressions.
Shoegaze is a highly emotive genre for me; I love how it can sort of be rough around the edges from all of the effects taking up so much space in the mix. I feel like shoegaze artists prioritise conveying raw emotion, even if it means having a little less clarity in the mix.
That's personally how I interpret it anyway; I don't necessarily think that less clarity in a mix is bad, it all depends on what the artists want to achieve.
That makes perfect sense. Now, when it comes to your listening habits, do you exclusively listen to music similar to what you're looking to make? Or do your listening tastes vary?
I honestly try to listen to as many different genres as I can! I think underground artists can massively benefit from indulging in different styles of music from time to time. It can often spark inspiration on how to incorporate different elements into a genre that may still be in its infancy. For example, listening to shoegaze eventually led me to finding my own identity within the wave scene.
To get back to the question though, I listen to so many different genres, and I love how I can now gush about some of the artists I wouldn't usually talk about!
Some of my most listened to artists at the moment are: Phoebe Bridgers, Japanese Breakfast, CHVRCHES, Covet, Charli XCX, Bonobo, Deftones, Loathe, Ween, Men I Trust, and… I feel like I'll leave it there for now.
There's so much I love about each of these artists individually. Japanese Breakfast, for example, released their third LP last year, which had a track called 'Slide Tackle', and it's genuinely one of my favourite songs ever now. It's incredibly uplifting and I promise that listening to it will instantly make your day better.
Regardless of listening to a variety of different artists, I still listen to a lot of wave and underground music. It's so cool what these bedroom producers get up to these days, and it's a blessing to witness their growth and success throughout the years.
That's a lovely sentiment–and one that's pretty prevalent in the wave community. There's a lot of love there. Do you care to share your thoughts on the community aspect of the wave scene?
I've got nothing but love and gratitude for the wave community. The support I've received along the way from fans and fellow producers has been essential for me shaping into the artist I am today.
In August of 2018, I had just made my very first beat. And while it wasn't anything amazing, I decided to send it to the_accidental_poet on the off-chance he would like it. As expected, it didn't make the channel, but instead, he featured it on one of his Sunday streams.
I was genuinely shaking during that whole stream, terrified of how people might react.
Despite having written lots of pieces of music in the past, this was the first time I ever shared anything with the world.
Much to my surprise, the other viewers of the stream were so incredibly supportive and I'm so fortunate to have met such kind people that day. I still have screenshots of how people in the stream responded to my music; it's beautiful how I can now call so many of those people my friends.
I look back on the music I made during that time, and it's crazy how far I've come since then. I owe so much to the wave community. And to the_accidental_poet in particular.
I will also be forever grateful to Palence. Back when I was still a university student, I used to listen to his music on repeat…instead of doing my work. That was my first introduction to wave. His prominent use of guitars made me think that maybe I could be a music producer.
I ended up getting in touch with him for a university project, where we had to interview people working in a field we were interested in.
I thought, "well, maybe I'll message him just because he might respond."
What happened next?
I later got a response from him saying he would be happy to help me in my project and I honestly felt a bit starstruck [laughs].
What started as a shot in the dark message about getting help on a project slowly became a friendship where I was taken under the wing of one of my favourite producers–
Not many people can say that. I've been truly blessed.
I've also made a lot of friends in the scene through just following people on Twitter; social media can be kinda cool like that sometimes. Massive shout-outs to calicry, Yama, TIGEREYES, Dan Larkin, Tako Tomago, Ivoryghost. REMNANT.exe, w/out, Just Connor, kadachi, RADIATA, Tempis, unit333, and TomkillsJerry… there's just too many to list at this point [laughs].
Those are certainly some phenomenal folks. So– any exciting plans upcoming?
I can't really say too much about the future of Seraph… But I do plan on focusing more on individual releases and collabs for the rest of 2022.
I am excited to finally release 'Virmire', a Mass Effect-inspired track I've had in the works for a while now. I ended up experimenting with a lot of different styles and ideas with this one. And I genuinely had fun making something a bit out of my comfort zone. The track starts out with minimalist synth plucks, along with some glitchy IDM percussion, before entering an aggressive breakbeat section with guitars and pads providing some nice textures.
Just when you think the track is winding down, it enters a double time drum and bass section with some swirling arpeggios to compliment. There's also a tempo shift in there somewhere which I spent a lot of time trying to get just right.
It's not something I would usually do in a track like that because it can reign in the energy a bit. But, honestly, it really felt natural to me. I'm definitely sure it will catch people off guard, for better or for worse. [laughs].
I'd definitely say that "Virmire" is a great tune—and out just in time for Bandcamp Friday today!! Congratulations on the release.
Thanks!
I do wanna do another EP sometime soon, but I really feel like I should release a couple of more singles and collabs before I get to work on another hefty project. I still have a lot to learn with music in general, and I wanna make sure there's a significant enough increase in my skills before I commit to another EP.
Sounds like you have a lot on your plate–and we're certainly excited to see what else you get up to this year. Now–about these collabs… I recall hearing that you and w/out were working on something together. How's that going?
As for collabs, yes, me and w/out are working on something at the moment!
We got to know each other through just interacting through Twitter exchanges, and over time, we've been chatting in DMs more and more. It's been amazing getting to know each other honestly, their support and appreciation really means a lot to me, as someone who is still breaking into the wave scene.
One day, I just wrote a riff on my Stratocaster and I immediately knew I had to send it their way. After developing the general foundation of the track, I sent it their way and we started to get an idea of where the track was going.
Currently, the ball is in my court, and I just have to add a few little fills/transitions here and there before [w/out] adds the final touches.
No date in mind as of now, but the track is coming together very nicely and I'm super happy with how it sounds so far!
So exciting!! Got any other dream collabs?
Dream collabs? I would absolutely love to collaborate with REMNANT.exe. The dude is absolutely killing it at the moment and I'm enormously proud of him, not just for his success, but for being such a genuinely lovely person.
I've sometimes practised my guitar improvisation skills from playing his music as a backdrop, and I've thought "damn, I would be so stoked to work with this guy someday."
Other artists that come to mind for a dream collab would be TIGEREYES; I absolutely love their take on the wave genre and no-one does ethereal atmospheres quite like they do.
Weirdly enough, we've talked about doing an Indie/Shoegaze side project more than we have a wave track [laughs]. I would say it's definitely on the cards, but it's important for the stars to align, ya know?
I totally hear you.
Speaking of stars aligning– I came across your music around the time "Fracture" was released last year, and I got to say, that track is my absolute favorite. I probably account for at least 100 of the Spotify plays, I won't even lie. So, I was wondering– what's your favorite out of your catalogue?
My favourite released track of my own would probably also be "Fracture"!
I feel like every project I've worked on since my EP, that was the track that came about the most naturally. I remember just watching Breaking Bad for the 9th time while I played my acoustic guitar.
And I suddenly got an idea for that main melody–I ended up pausing the episode and running upstairs to get the idea down on Ableton.
There's this underlying aggression throughout the track, and then it all explodes in the final reprise… I feel like I really got in-touch with my emotions during that track, and I'm so happy with that.
Yeah, that one was a cathartic release [laughs].
What's it's backstory, if you don't mind my asking?
As for its backstory, I wanna keep things semi-vague and just say that it was inspired by tensions within friendships/relationships. You can sometimes feel trapped when something like that isn't really working out, and you have this sorta in-limbo period where things feel slow and repetitive…
So I made a track that was slow and repetitive [laugh]. What really made that track work for me was how aggressive the ending is; it was very important to have that cathartic release of anger, it ended up taking the form of a heavily distorted bass and meticulously layered percussion.
I really hope my future tracks come together as naturally as "Fracture" [laughs].
I'm sure they will. So, what do you want listeners to walk away with after hearing your music?
This is another one that's hard to answer for me [laughs].
I think most of all, I just want anyone who listens to my music to recognise a unique style of music, regardless if they like it or not…
Hopefully they do vibe though.
I feel like in the modern era of streaming services, there's an unfathomably large amount of music at people's fingertips. It's genuinely so hard to make a lasting impression on someone, so my main hope is that someone can recognise something unique in the music I make.
In terms of the general listening experience, I hope people have an emotive response from my music. I'm very conscious of the sounds I use in my music, and I deliberately detune or add slight distortion to my synths so that they don't give off a 'synthetic' feel.
I feel like I really got in-touch with my emotions during that track, and I'm so happy with that.
I want my sounds to feel somewhat broken and imperfect; to me, it gives my music more of a human element, which I feel, in turn, can facilitate a more emotive listening experience.
That's not at all to say other electronic music lacks emotion; this is just my preferred way of creating an emotive atmosphere.
I also try to implement guitar wherever I can in my music, because I know my way around it well enough for me to add more of that human element. You can hear a lot of imperfections in my playing, and I try to preserve as much of that as I can in my electronic music.
Specifically–I think the main emotions I try to convey in my music are nostalgia, melancholy, sadness, and tranquility.
I feel like with how the world can be at times, people like to find music that they can relate their feelings to. I know that's the case for me anyway, and I try my best to convey those emotions as well as I can in my music.
If other people listen to my music for the same reasons, then I'm doing my job well.
---
Keep in Touch With Seraph.: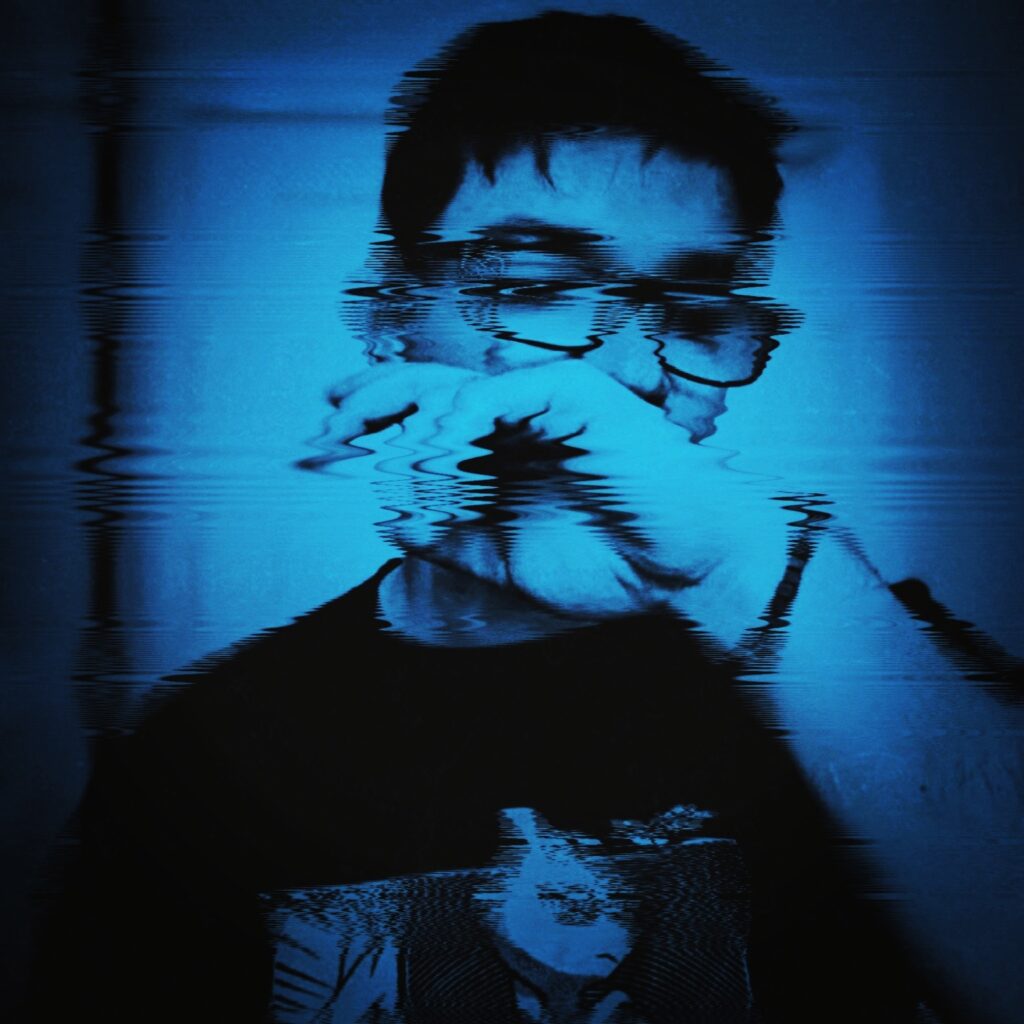 About Author