If there is one thing that 'John Wick: Chapter 4' proves, it's that you can't keep a good assassin down.
As Keanu Reeves and director Chad Stahelski head back to the theaters this weekend, you may be looking to catch up on the series. Or, if you're like me, you are trying to figure out how to watch most of the films for the first time so you can go enjoy the new movie on the big screen.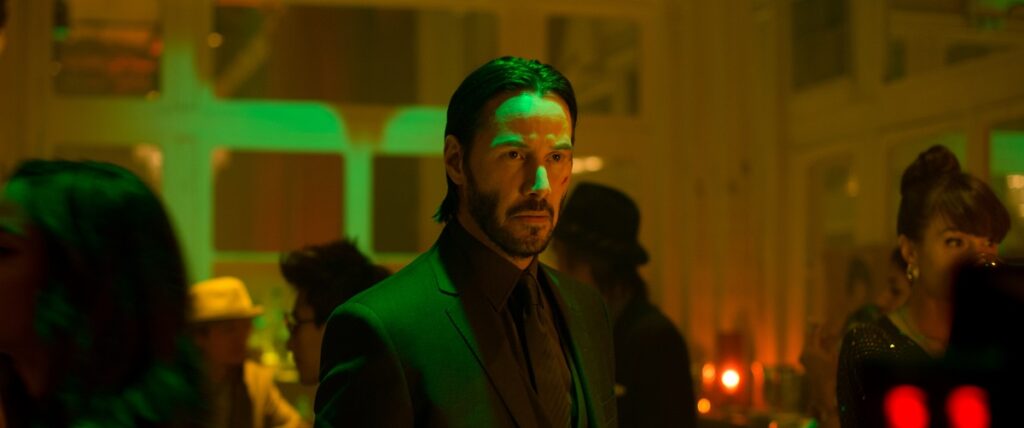 Confession: I saw the first film back in 2015 when it hit home video. I enjoyed it, but for whatever reason never bothered to watch the rest of the movies. Until, that is, this week! I figured it was time for a crash course and it is honestly pretty fun to get watch these in quick succession.
How to Watch the John Wick series
In advance of the new film hitting theaters, Peacock ponied up for the rights for all three movies.
If you have Peacock, you can load up 'John Wick', 'John Wick: Chapter 2', or 'John Wick: Chapter 3 – Parabellum' in their original theatrical versions. Bonus points from me – they're all in their original aspect ratios.
If you're a basic cable kind of person, those NBC Universal rights also apply to USA Network. They're airing occasionally and available on-demand through your cable provider. These versions are edited for basic cable and cropped from their original aspect ratios so I can't recommend them, but it is another way to watch.
Finally, pretty much all of the digital retailers are running specials to buy the movies right now. iTunes has all three movies for $19.99 while Google Play has them a buck lower for $18.99.
If you prefer Vudu, they are pre-selling a 4-Film Collection bundle for $34.99 that gives you instant access to the first three films in 4K and will provide 'John Wick: Chapter 4' upon release!
Since these are all Summit/Lionsgate releases, they're not eligible for Movies Anywhere, which means if you go the digital route, you need to purchase through the retailer you use the most frequently.
How to Watch 'John Wick: Chapter 4'
Lionsgate is releasing 'John Wick: Chapter 4' at 3,855 theaters and it is tracking for a franchise-best box office record domestically.
Out of nearly 4000 locations, about 1,700 are premium large format screens including IMAX and Dolby Cinema.
The film's projected box office means that it will remain exclusive to theaters for at least 45 days, if not longer. Look for a PVOD release in May, followed by a premiere on Starz this fall. A secondary deal with Lionsgate means that Chapter 4 will eventually make its way to Peacock as well, but not until 1st quarter of 2024.
Looking for more movie recommendations? Check out our March Streaming Preview!
About Author