When he was just 16 years old, Elegance Bratton was kicked out of the house by his mother for being gay. After a decade of homelessness, he joined the Marines. That real-life story inspired his debut feature film, 'The Inspection.'
Jeremy Pope earned a Golden Globe nomination for Best Actor in the lead role as Ellis, a stand-in for Bratton. He heads to boot camp in South Carolina at the height of "Don't Ask, Don't Tell." Once his fellow recruits discover his secret, he becomes a target for hazing.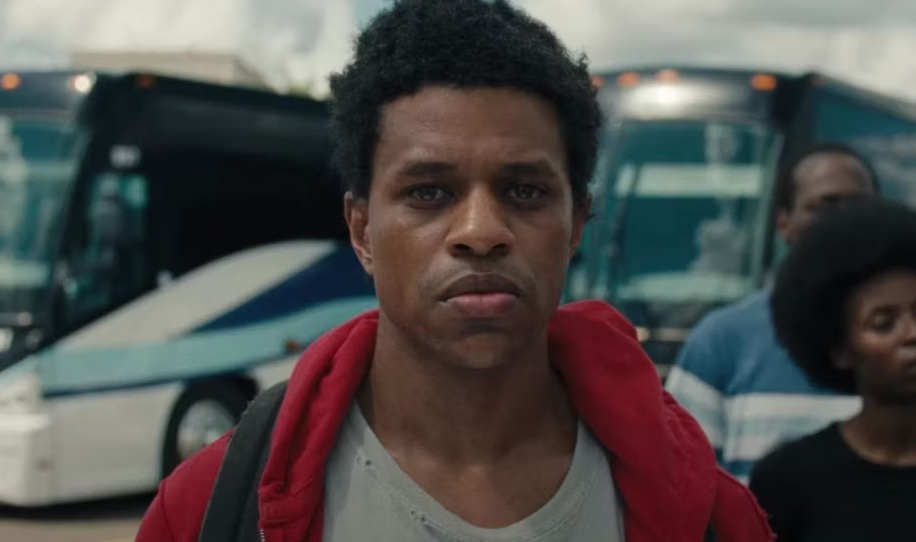 The Verdict
Bratton previously helmed the Vice series 'My House' and an acclaimed documentary entitled 'Pier Kids,' but his debut narrative feature is an astonishing leap in filmmaking.
Chalk it up to the personal nature of the story, but this is a much-needed plea for acceptance and tolerance. Despite being made decades after these events happened to Bratton, 'The Inspection' feels just as relevant now as it would have then, if not more so.
Gabrielle Union, an outspoken mother of a trans daughter in real life, is downright evil here as Inez, an ultra-religious homophobic woman who would rather see her son dead instead of living his truth. Their verbal battles in the film are difficult to watch, especially as you hope she'll find a way to make peace with her own child.
Raúl Castillo and Bokeem Woodbine are also on board with outstanding supporting performances, but this is Pope's show. He is a powerhouse in every frame and, while he has already had a very successful career on Broadway, this role should really boost his profile in the film world.
Indie rock fans will be intrigued to know that Animal Collective did an original score for the film and it features a brand-new collaboration between them and Indigo De Souza called "Wish I Knew You."
'The Inspection' is not an easy film to watch and not without its faults, but it makes Bratton a director to watch.
B+
How to Watch 'The Inspection'
Currently, 'The Inspection' is available at a PVOD price of $19.99 from all digital providers. It will be available to rent or own at standard pricing beginning February 21. It will be available on Blu-ray and DVD that same day. A24 titles head to Showtime as part of their cable broadcast deal, so look for it to surface through the premium network and Paramount+ within the next few months.
Looking for more great films to watch? Check out our February streaming preview!
About Author