Waldo Witt's upcoming album, "Long Daze, Dark Nights," is a tribute to the psychedelia of the 60s and 70s. His new single "Tragicomedy" is available now.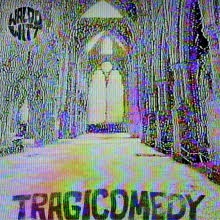 The project includes elements of 80s soft rock and disco and leans on influences from artists such as Todd Rundgren and King Crimson. Despite its nostalgic style, the new material is not solely focused on the past. Keep your eye out for fresh and vibrant hooks and structural twists.
The album isn't just about looking back, though. It deals with themes of uncertainty, instability, and unpredictability that feel all too relevant in today's world.
Story Behind The Music
Waldo and his wife hit the road during the pandemic. Many of the lyrics on the record were written while they were traveling through isolated areas of the country. The result is an introspective, soul-searching collection of songs that speaks to the power of artistic creation and self-discovery.
The creative process for "Long Daze, Dark Nights" began in the summer of 2020, when Waldo and his van set out on a journey to Taos, New Mexico. From there, they traveled to a variety of studios and musical collaborations with old and new friends. Much of the recording took place at the now-defunct Radio Milk studios in Austin, owned by James Petralli of White Denim, and at Waldo's home in Chapel Hill, North Carolina.
The Lowdown
If you're a fan of hypnotic, psychedelic production paired with hooky synth-pop charm, you'll want to give "Tragicomedy" a listen. It's a great song for anyone looking to get lost in the moment and embrace the ups and downs of life.
Stay in touch with Witt on Facebook and Instagram for additional updates. Let us know your thoughts on "Tragicomedy" in the comments section below.
Are you enjoying MendoWerks Magazine? Receive updates each week directly in your inbox. Sign up for the newsletter here.
About Author