Yes, yes– another 2022 listacle. I know, how terrible.
At least this time it's "the top 10 in wave music" of 2022 and not another copy-paste from Billboard, right?
….Right…?
Regardless of how you feel about these Top 10 lists, I hope you'll spare a moment and take a peek at what I have for you, because each one of these wave/wave-adjacent artists absolutely deserves your time.
I'll cut to the chase–
Let's Dive into Some of the Top Wave Music of 2022, Shall We?
Before we begin, here's a playlist with samplings from each of the artists I mention below, for your listening pleasure:
Top Wave Music of 2022, as seen on Spotify:
---
6ixsr
When I about to depart for Liquid Ritual's "Conference" this spring, I had put out an open call on Twitter for folks to send me their recent releases to listen to while on my flights– and 6ixsr gave me more than I could ever have dreamed of.
What do I mean by that? Well, 6ixsr showed me the most unique take on wave music that I've heard yet.
If you haven't taken the time to listen to his music yet, then what are you doing? Do it. Do it now!
While "Plankton's Girlfriend", a peppy, feel-good collaboration with fellow Harmony Haven members Murkish and Rexu, was my 2nd most-listened to track this year, I must urge you to also check out his solo work. He was even featured on Harmony Haven's annual Halloween compilation, Horrors From The Haven, this year, if spooky beats are more your thing.
Check out "Empire" or "Algoza", or perhaps his newest track, "beautiful lies", so that you can understand why I believe that 6ixsr–and his "world wave" sound–is the future of the scene.
Meet 6ixsr:
Punjabi-Canadian producer 6ixsr has been surrounded by music all his life–albeit not always by way of producing it.

In his youth, he joined a dance academy where he learned a North Indian folk dance called Bhangra, which led to his going pro. In his time as a professional dancer, he was exposed to all sorts of different kinds of music, but most notably mixes that combined hip-hop with Indian folk music. This is what inspired 6ixsr to pick up the craft and create original mixes for his dance team to perform to. Later on, in 2020, 6ixsr, who chooses to remain anonymous for now, begun to use FL studio, and by January 2022, was uploading original tracks online. His goal was to upload a track a month and to his surprise, he met it.

The self-professed "barnacle boi stan" does not let his traditional wave influences dictate his sound– the "world wave" producer is set apart by his Arabic and Indian influences instead, as heard in his particular instrumental and melodic stylings.
Interested in what inspires this producer? He put together a wave playlist on Spotify– check it out.
---
ARC x jèger
The first time I heard ARC x jèger's dnb collab, "Sirens", was only a couple months ago, but its brief inclusion in a mix was enough to hook me on it for life.
I was so grateful that the song was ID'd during the Twitch stream I had heard it in–a Halloween event known as CLONECORD CARNIVAL–because I knew I wasn't going to be able to live without it for long.
This song is one of the best I had heard this year. Something about it is just… striking, captivating; it latched into a feeling both mournful and yearning somewhere deep inside that I hadn't realized was there. It's a beautiful tune, regardless, and one with a really great beat. It always makes me want to get up and dance–and maybe cry a little, too. In a good way.
Meet ARC:
Ever-mysterious, this anonymous, multi-genre UK-based producer appears to have gotten their start in 2021 with their bouncegods release, "taiga", as well as a few SoundCloud uploads like "mirai".

2022 saw a number of wave releases from ARC as well as collaborations with Jèger and obey.
Meet jèger:
"jèger is from Hungary. his sound can only be described as somber and emotional; his deep basses and silky vocals effortlessly weave between his garage inspired drums to create unheard vibes. jèger is quickly taking over the emotional bass music scene."

bio sourced from the Cyberwave Collective's website.
I was happy to find that not only does their solo work slap–but these two artists have a history of working together from the start. Even the first upload jèger has up on SoundCloud is a collab between the two, back in 2021– check it out here.
With support from fellow Cyberwave Collective members and the artists featured in the CLONECORD showcases throughout the year, it's obvious that both ARC and jèger are destined for great things.
I can't wait to see what they have for us in 2023–whether together, or separate.
---
calicry
Another name to keep in mind as we head into 2023 is calicry.
Far from a newcomer to the wave scene, calicry's discography is full of gorgeous, ethereal beats and heart-wrenching emotional soundscapes. Her latest release, a SoundCloud-exclusive called "skinny", left me ugly crying at my desk, contemplating a feeling I never quite had the means to express… until now.
I'll echo the artist's trigger warning for body dysmorphia, but I insist on checking it out, if you can,
calicry's place on the Pantheon 2022 line-up, in my opinion, should be but the beginning of her take-over of the wave space.
I can only hope that 2023 brings us nothing but more calicry milestones.
Meet calicry:
"calicry is a self-taught bass producer, singer, and songwriter straight out of the dirty South. She's been creating for 8 years and has been associated with the wave scene for a little over 5 years. Her sound is often described as ethereal, emotional, soothing, and raw. FUXWITHIT describes her music as 'enigmatic, profound, alien, and at the same time, extremely human.'"

bio as provided by HE// Collective on Twitter.
Missed her set? Find calicry's Pantheon wrap-up below:
Check out that soothing yet depressing SoundCloud exclusive here.
---
JUKE YOU
Another CLONECORD introduction– Cyberwave Collective's JUKE YOU is a US-based producer whose music has not left my playlists since I first heard it in October during the CLONECORD CARNIVAL Twitch event.
With only a handful of releases, its hard to pick a favorite JUKE YOU track. Each one of his songs are powerful and bewitching in their own right.
But, I would have to say you may want to start with "NEED YOU", which was released via The Games We Play in September.
It's incredibly cinematic– somehow expressing a feeling that's both agonizing and cathartic all at once. His most recent release, a collaboration with Rayyan, is also one not to miss.
Meet JUKE YOU:
"I model my sound heavily off of trap artists on Sable Valley; examples are Masayoshi Iimori, Heimanu, MAYKO, and Hex Cougar, to name a few.

What I try to convey in my music through wave is the idea of what I call the "future dystopia". I truly believe our society as a whole is driving us towards this dystopia, every single action and decision has made it clear that our future is not a bright one.

My project symbolizes the cry for what once was: comfort and clarity, peace of mind.

The anthemic songwriting and loud, screaming mixdowns of my project sing of a desire for tranquility. I can describe my sound as a dissonant, yet climactic, plea for help.

The future needs us."

biographic quote as provided by the artist
---
MAYKO
I am ending this year the same way I began it: believing in MAYKO 110%… and looping his music as loud and as often as possible.
This year, I'm recommending "LOST"; as always, MAYKO channels chaos into something captivating and beautiful.
If you need a refresher on his general arc, check out our interview with him from earlier this year.
Meet MAYKO:
"MAYKO creates electronic compositions that focus on allowing the listener to deal with the emotions they have kept inside for too long.

Born Michael Gould, MAYKO is a leader in the San Diego bass community and beyond as he is in high demand for his production, sound design, and music theory lessons. A maestro in the studio, he has built his own dojo after building a name for himself at Elevation Studios his audio engineering prowess.

His groundbreaking music has received support from artists such as RL Grime, Alison Wonderland, Code: Pandorum, Deadcrow, Heimanu, Oddprophet, Ace Aura, Hex Cougar, Gladez, Jon Casey, Juelz, Rossy Kate and LAXX. He has performed alongside ARMNHMR, K?d, Luca Lush, Ghastly, Hex Cougar, TVBOO, Yetep, Remnant.exe, and Eastghost."

bio as posted on Spotify
While it's a bit simple to say that MAYKO has made some insane moves this year, let's focus on the most recent: he's among the openers at the massive OMFG! NYE event in San Diego this weekend, which is "a dream come true" for the artist–we love to see it.
Some of his other achievements are outlined in this interview by EDM Identity's Grant Gilmore, as part of the publication's December 2022 artist spotlight feature–which, naturally, was "The Young Legend", MAYKO.
Can't make it to his show? Find MAYKO's EDM Identity guest mix here.
---
VILLA
When I first heard VILLA's music, I remember asking myself, "how could I have gone this long without knowing this artist existed?"
With releases on Sable Valley, Elysian Records, and more, I honestly do not know how that happened.
But I'm glad 2022 finally graced my ears with VILLA's music.
I don't know if it's the depth to her tunes, the emotionality she weaves into them, or what– but her work is nothing short of magic. VILLA's take on hardwave is one of my favorites at the moment, and I'm really excited to see what she brings to 2023.
Whatever she has in store for us, I know it's going to be awesome.
Meet Villa:
"Combining a unique style of melodic-trap and hard-wave, DJ and producer VILLA, Elisa Villafana, has taken the trap scene by storm. Her musical journey began with her love for the viola at age 6. Blending a love for orchestral atmospheres and hard hitting trap elements, VILLA's emotional original productions have landed her outstanding support from labels, media, and artists alike. Having only been releasing music for the past year, she has secured releases on labels such as Elysian Records, Killabite, and GRL GANG, as well as garnering attention from outlets such as EDM.com, YourEDM, Trap City, and Trap Nation. Her passion in both her performances and dramatic productions make her an act you won't want to miss."

bio as posted on Spotify
I don't want you to go through the same regret I did–so please do yourself a favor and don't hesitate to give her music a listen.
---
lonewulf
When I had the opportunity to see lonewulf open for deadcrow et. al at The Black Box in Denver this summer, I jumped on it. The dude killed his club debut–it was such an awesome show. This isn't surprising, considering his music is absolutely stellar.
I don't know what I like most about it–the darkness, the melodic builds, the edge!–or what, but the atmospheres that lonewulf crafts are some of my absolute favorites coming out of the wave scene right now.
I was hooked on vibe.digital's "A Look Forward at 2022" for months because of a few IDs–one of which actually turned out to be lonewulf's "Forge".
Meet lonewulf:
"From Dark Hardwave to narrative-driven Trap, Lonewulf has been making his way through the international Bass scene in style. The release of 'Penumbra', on Hardwave heavy hitters DEKTORA, marks a step up for the New York via Michigan based producer. 'Penumbra' highlights the producer's entrepreneurial spirit as he forges a distinct sonic within the Wave scene. [Later in 2022], lonewulf drops 'Forge' an atmospheric ensemble that morphs Future Garage, Lo-Fi Trap Beats and Synthwave into an engrossing Wave release. With support stemming from Sirius XM and renown producers The Chainsmokers, Boombox Cartel, SLUMBERJACK, Luca Lush, Heimanu and more, lonewulf has cemented himself as a force within the blossoming Wave scene. A testament to this is his placement in the top 50 on Beatport's Trap / Wave chart for 'Penumbra' on Liquid Rituals sister label DEKTORA, and his upcoming tour support for Deadcrow's US tour. 'Forge' is the perfect opener to set the mood or for providing an atmospheric recovery during peak times."

bio copy as provided by Liquid Ritual / DEKTORA on Youtube.
Whether you check out his harder DEKTORA releases or his softer Liquid Ritual ones, I don't care.
You need some lonewulf in your life, stat.
---
aerii
Formerly operating under the name D3V, Aerii is a newcomer to the wave scene whose two-month-old project is already promising great things for 2023.
His inaugural release, the gorgeously wavy "Ethereal", brought very real tears to my eyes when I heard it for the first time. I literally dropped what I was doing to sprint across my apartment to log onto my computer and tell the artist as much–and to get the song added to the MendoWerks playlist, stat.
Meet aerii:
"Aerii is a wave & melodic bass music producer whose sounds bring ethereal energy. Hailing from Orlando, Florida, Aerii's music styles reflect bright and airy bass. His music captures energy that sets listeners free, aligning with an atmospheric, yet individualistic, vibe.

Aerii has been supported by Barnacle Boi, Skeler, Brothel and Skybreak, to name a few. His debut single releasing in 2022 will set the stage to make international waves. Aerii has collaborations in the works with Barnacle Bio, DIVINE, Lostmane and has made guest appearances at shows in the United Kingdom and Poland.

Previously D3V, Aerii now touches the more melodic sides of sound, while captivating his listeners with inspiration to move onward. Aerii is seeking the enlightening side of sound, finding new ways of sharing his music with the world."

bio as provided by the artist.
If you live in the Southeast USA, I hope you keep your eyes open for local gigs. Despite the travel it would've involved, I'm still devastated that I missed out on his "coming out" show back in October, which had support from Djedi, Novuh, and K1do, out in Orlando.
I'm sure there will be other chances… but still.
In the meantime, check out this interview he did with Underground Society and learn a little more about why he made the transition to wave.
Be sure to also check out "Ethereal" and see why he's high up on my radar for 2023, too.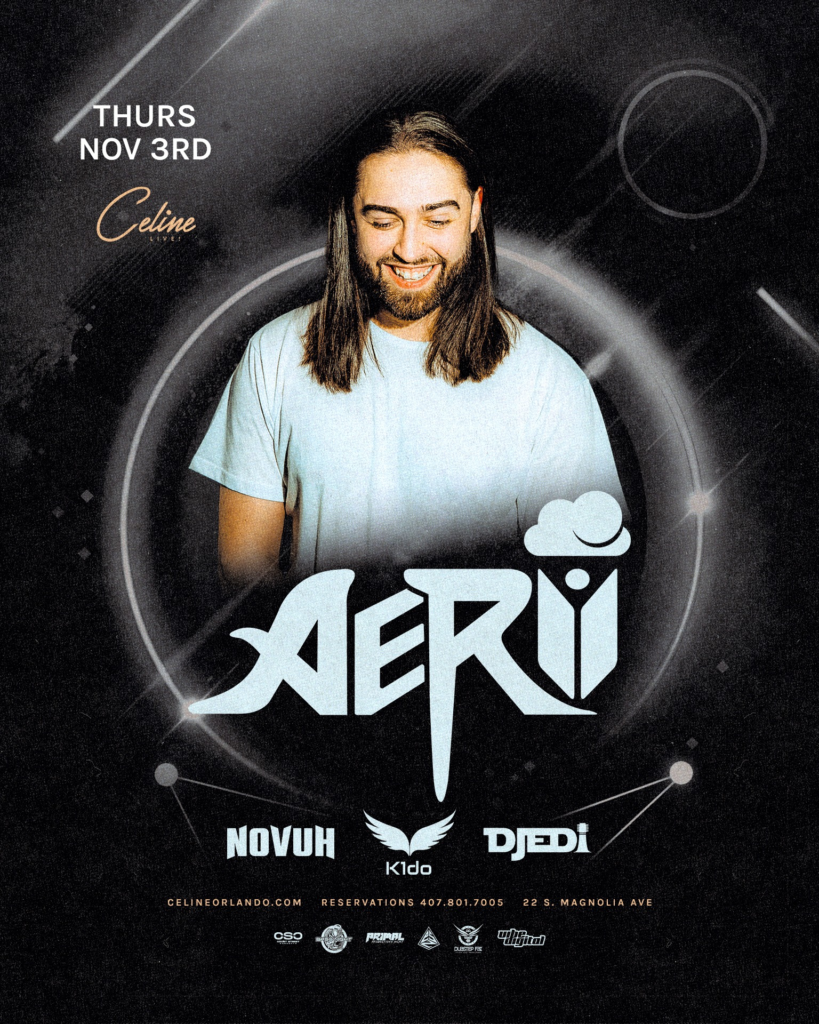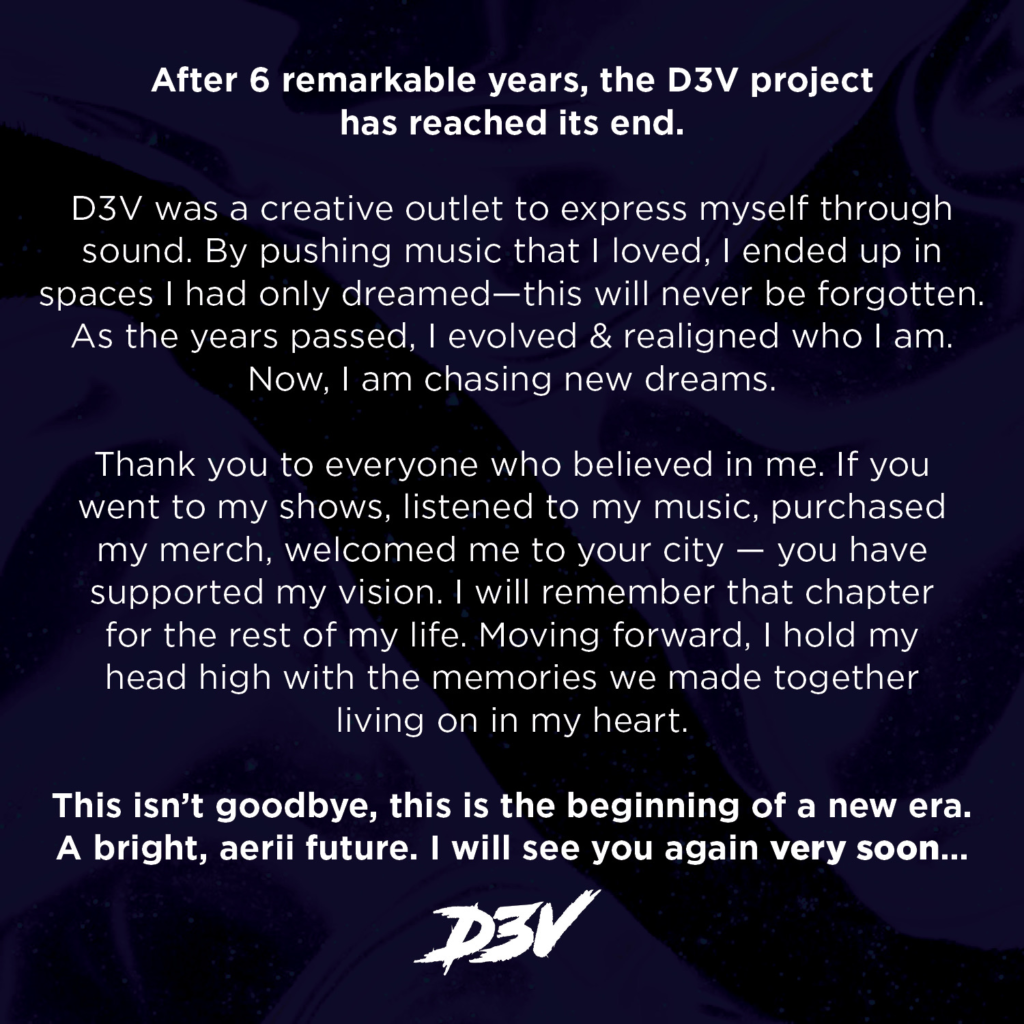 ---
Nick Neutronz
Let's be honest–
Could we even trust that I, Ambur Masen, wrote this list if Nick Neutronz didn't end up on it somewhere?
While I say that in jest, I don't say it lightly–
This year was definitely the year that I absolutely fell in love with Nick Neutronz's particular production style and sound, from "Hikikomori" to "North Node", and beyond. While his "terraform" stylings may have developed adjacent to wave way back when, he will always be an OG in my eyes, and most definitely is not an artist to sleep on.
I truly believe that it's only a matter of time before we see Nick Neutronz alongside folks like deadcrow at ADE–be it next year, or in the next few years to come.
I also truly believe that there's a Nick Neutronz track for everyone, so please, do yourself a favor and dive into his discography sometime.
Meet Nick Neutronz:
"Nick Neutronz trains Qigong, piano, and turntablism when not chasing the high of creating with sound. NNz merges soundscapes inspired by metaphysics, spirit, and space with the low end of the street and club, a mission statement dubbed "terraform." Releases with Terrorhythm, Vibe Digital, Yume, Accidental Poet, remixes for The Orb, and production for Eminem, Styles P, Jim Jones, and unreleased songs and sessions with Lil Wayne and Kendrick Lamar help tell the story of this wandering hermit."

bio as posted on Spotify
Miss his set at Pantheon? While it may be from last year, check out his ELYSIUM set; it's just as fun.
---
One Last Thing… Will We Be Seeing The Return Of The 'Djedi' In 2023?
Before I close this "top wave music of 2022" piece out, there's one last thing I want to address–
Djedi.
Rather, the lack-thereof.
I'm sure you've seen him everywhere–after all, the ever-devoted manager is always the most hyped person in the room wherever his artists are playing. If you happened to see him at Pantheon, you know exactly what I'm talking about.
But we're now looking at a year and a half without a single release from Djedi, despite the artist dropping multiple so-called "unfinished" bangers all over the place the last few months.
For example… you may recall this one here.
(In case the time stamped link fails on your device… see vibe.digital's podcast, episode 119, @ 00:24:28).
And you might even recall this little promise Djedi made on Twitter back in September:
might fuck around and actually release some music this year
cc: @barnacleboi777 for the love 💗 pic.twitter.com/bpFmTV14UE

— Djedi 🌐📶🌊 (@brett_djedi) September 15, 2022
I know, I know– shit happens.
But all I'm saying is…
For someone with impeccable taste and a knack for identifying talent, Mr. Hapoienu certainly has a massive blind spot when it comes to seeing the beauty in his own art.
After all — Djedi's rough drafts are among the best work I've listened to this year, if not like, ever.
If you've been a regular in Noah B's monthly feedback streams, or a religious follower of the vibe.digital podcast streams like I am, then you might not have noticed the lack of new Djedi tunes– because the dude has been slipping us wips left and right–
Y'know–some of the very ones that folks (myself included) have begged him to do the justice of giving a proper release–
But alas… no.
Evidently, not this year.
While I would love nothing more than to see 'The Return of The 'Djedi' in 2023…
I suppose only "Time Will Tell".
Meet Djedi:
Check out his bio, as provided by Human Error on Twitter:
"With over 12+ years of experience throwing down at clubs and festivals worldwide, Djedi has become a crux of the wave scene, touring with the likes of Deadcrow, Skeler, and operating the wave label and talent agency known as vibe.digital."
Additionally, this is what Kompass mgmt had to say:
"Since [the founding of vibe.digital in 2018], he has been at the forefront of bringing the underground genre of "Wave" to the United States via label releases, live events, and touring his roster nationally and internationally.

With an ear for under represented high-level talent, Brett [will] continue his work [at Kompass], supporting artists he believes in and bringing them to new heights."
(But seriously, homie? I've been 'thinking about you' finally showing your own music some love–I hope I'm not the 'only one'.)
About Author