If you're looking for something new on streaming in November, we've got you covered. Maybe you want to sit down with a brand new release to rent on VOD? If you'd rather check out something that has just hit a service you already subscribe to, we've got you covered there too.
Check out some of our picks for what you should add to your November streaming watchlist! What are you most excited to see?
Newly Available on VOD this November
AMC+ (includes IFC Films Unlimited and Shudder)
Both Sides of the Blade – Juliette Binoche stars alongside Vincent Lindon ('Titane') as a couple who find their relationship at a crossroads. (available now)
Bar Fight! – Melissa Fumero ('Brooklyn Nine-Nine') and Luka Jones ('Shrill') break up and compete in a custody battle for their favorite bar in this indie comedy. (November 11)
Blood Relatives – Noah Segan directs and stars in this horror film about a 115-year-old Yiddish vampire who road trips across America with his daughter. (November 22)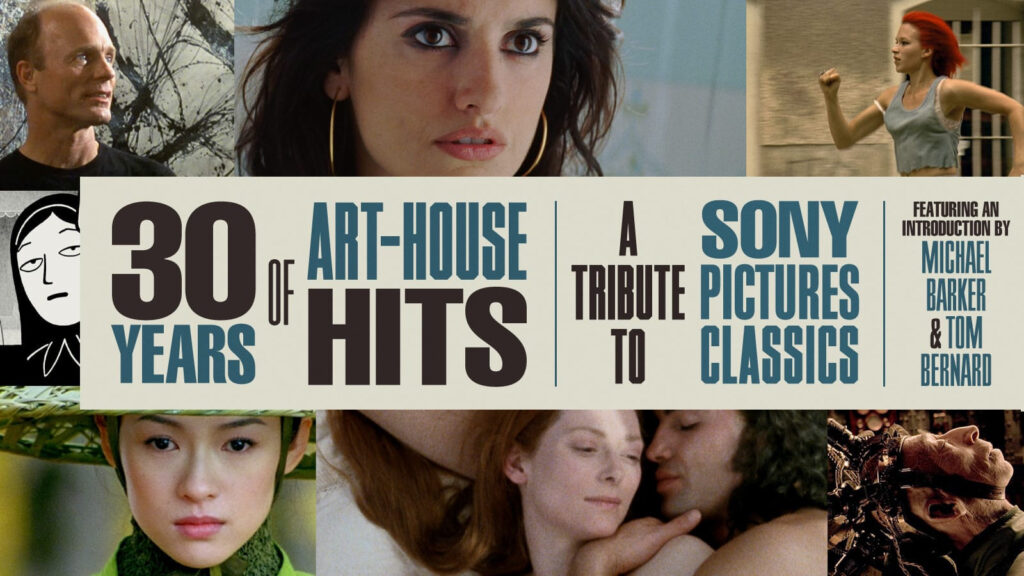 30 Years of Art-House Hits – This tribute to the 30th anniversary of Sony Pictures Classics is streaming this November with an introduction by Sony Pictures Classics copresidents Michael Barker and Tom Bernard. Iconic titles like Sally Potter's 'Orlando,' Tom Twyker's 'Run Lola Run,' Pedro Almodovar's 'Volver,' and Jeunet and Caro's 'The City of Lost Children' will be programmed along with deeper cuts from the company's catalog including 'Last Orders,' 'Nine Queens,' and 'Thumbsucker.' (November 15)
The Flaming Lips Space Bubble Film (Exclusive streaming premiere!) – During the COVID-19 pandemic, the Flaming Lips responded by performing socially distanced live shows where their audience members were inside giant plastic bubbles. (November 7)
Don't Worry Darling – Olivia Wilde's second feature film got buried in an avalanche of bad press. The truth is that Florence Pugh gives an amazing performance. It's hyper-stylized and fun, if not a bit predictable. (November 7)
A Christmas Story Christmas – Peter Billingsley is back as Ralphie, now all grown-up in this legacy sequel to the 80s hit. (November 17)
Dreaming Walls: Inside the Chelsea Hotel – Fascinating documentary from Maya Duverdier and Amélie van Elmbt. They present a "fly-on-the-wall" approach to document the residents of New York's Chelsea Hotel who refused to leave as it was converted into a luxury hotel. (available now, review)
My Old School – Alan Cumming stars in this Sundance hit documentary. It chronicles the Brandon Lee scandal in Scotland where a 30-year-old man disguised himself as a 17-year-old and enrolled i secondary school. (November 17)
Dual – Karen Gillan gives an unforgettable performance in this bizarre sci-fi thriller from Riley Stearns ('The Art of Self-Defense'). She plays a woman recovering from a terminal illness who must fight a clone of herself to the death. (November 20)
Enola Holmes 2 – Millie Bobby Brown and Henry Cavill star in this sequel to the Netflix hit. (available now)
Orgasm Inc: The Story of One Taste – An investigate documentary about the controversial former San Francisco-based sexual wellness company. (November 5)
Is That Black Enough For You?!? – Film critic and historian Elvis Mitchell's directorial debut is a deep dive into Black cinema of the 1970s. Featuring interviews with Samuel L. Jackson, Whoopi Goldberg, Laurence Fishburne, Zendaya and more. (November 11)
The Kingdom Exodus – The third installment of Lars Von Trier's medical horror trilogy is a five-part series with an ensemble cast that includes Lars Mikkelsen, Mikael Persbrandt, and Alexander Skarsgard. The first two parts of the Danish director's groundbreaking series have been fully restored and remastered in advance of this premiere and are streaming now. (November 27)
The Silent Twins – Letitia Wright and Tamara Lawrance star in an astonishing true story about twin sisters who only communicated with one another. (available now)
Mrs. Harris Goes to Paris – Lesley Manville ('Phantom Thread') and Isabelle Huppert star in this delightful British comedy set in the late 50s about a cleaning lady who saves up her money to buy a couture dress from Dior. (November 11)
Nope – The third feature film from Jordan Peele somehow incorporates horses, Black cowboys, UFOs and murderous chimpanzees into an extraordinary tale. (November 18)
My Policeman – Harry Styles stars in this adaptation of Bethan Roberts' 2012 book about a married man in the 1950s who secretly is in a relationship with a man. (available now)
The People We Hate At The Wedding – Claire Scanlon ('Set It Up') directs this comedy with Kristen Bell, Allison Janney, and Ben Platt about two American siblings who head to England for their half-sister's wedding. (November 18)
Good Night Oppy – Spielberg's Amblin Entertainment produced this documentary about Opportunity, the Mars rover that explored the red planet for almost 15 years. (November 23)
Can't get enough of our November streaming suggestions? Check out last month's recommendations here!
About Author