After having a few days to recover, I'm finally ready to close out my look at this year's SXSW Film Festival by featuring the best film I saw.
To say it's been a crazy week or so around here is an understatement. Things wrapped up on Sunday with the last few premieres from Saturday screening online. Right after the majority of out-of-towners headed out of Austin, we were hit with an intense storm system that found tornadoes ripping through the area on Monday night.
Over the course of the event, I watched 20 feature films. That feels like a lot to me, but I also have friends who attended who got closer to 40. All I can say in my defense is that I was also working a full-time job and still making time for viewing.
Ultimately, I really enjoyed almost everything I saw, but the following film had the biggest impact on me.
At the beginning of the COVID-19 pandemic, Asian-American filmmaker David Siev and his girlfriend decided to escape the crowded clutches of New York City and return to his hometown of Bad Axe, Michigan.
In this very rural location, his family has operated a successful restaurant named after his mother Rachel since 1998. Having grown up in rural southwestern Ohio, I recognized how things are in Bad Axe very quickly. For better or worse, in this part of the heartland every person knows each other. You can't do a thing without word spreading around. This area also increasingly was taken over by the ideology of Trumpism, leaving anybody who isn't a white conservative in the crosshairs.
After Governor Gretchen Whitmer issued stay-at-home orders for the state, Siev turned his camera on the family business. He documents the transition from indoor dining into a to-go operation and the internal struggles it brings.
Chun, the family's patriarch, came to America as a child refugee from Cambodia. He has shepherded the restaurant through difficult times before, but protecting his family and their livelihood occasionally causes great division, especially with oldest daughter Jaclyn.
We watch as the eventual reopening of Rachel's and mask mandates imposed by the family on their customers causes conflicts. And when family members attend a controversial Black Lives Matter protest in their small town, it creates further division between the staff and their customers (although, as these things often go, the people who angrily attack them the loudest have probably not ever set foot inside the restaurant).
Siev's documentary is raw, intimate, and an essential look at how extreme ideologies have an impact on society. It's difficult to watch because it's so of the moment. We're still living in the pandemic so this story is still ongoing, but 'Bad Axe' is a powerful historical document of how one family fought like hell to survive it. I spent the entire film rooting for this family and their slice of the American dream and you will too.
'Bad Axe' was awarded with "Special Jury Recognition for Exceptional Intimacy in Storytelling" during the festival and this week it was also announced that it won the Audience Award for the Documentary Feature Competition. It does not yet have distribution, but I sincerely hope that this remarkable piece of filmmaking will find its way into the world to audiences before long.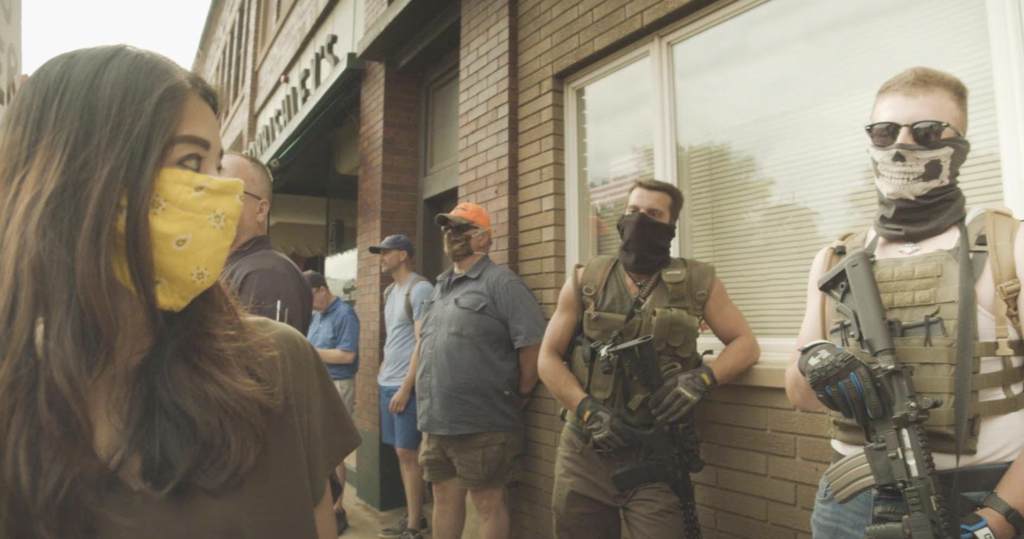 That's a wrap on 2022 for me. Next year will be the 30th edition of the SXSW film festival and dates are already announced for March 10-19, 2023!
About Author