If you're looking for something new on streaming in October, we've got you covered. Maybe you want to sit down with a brand new release to rent on VOD? If you'd rather check out something that has just hit a service you already subscribe to, we've got you covered there too.
Across every platform, there are plenty of new and original horror films to keep you scared all month long. Check out some of our picks for what you should add to your October streaming watchlist! What are you most excited to see?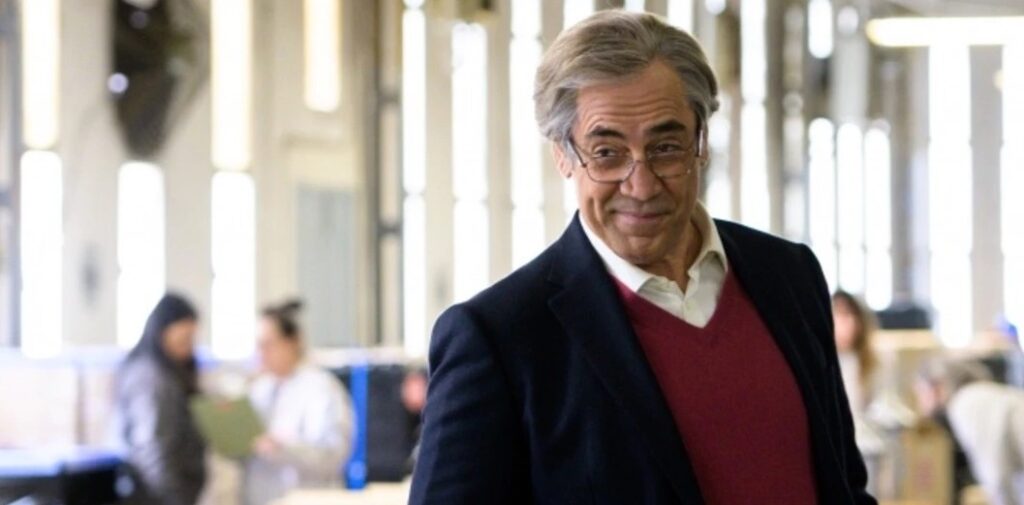 Newly Available on VOD this October
AMC+ (includes IFC Films Unlimited and Shudder)
Deadstream – As a disgraced Internet personality (Joseph Winter) spends a night alone in an abandoned haunted house broadcasting himself as he tries to win back his fans. (available now)
Dark Glasses – The newest film from horror legend Dario Argento. (October 13)
V/H/S/99 – The found footage anthology series returns with five short stories. (October 20)
Resurrection – Rebecca Hall gives another slow-burning and brilliant performance in this IFC Midnight release. (October 28)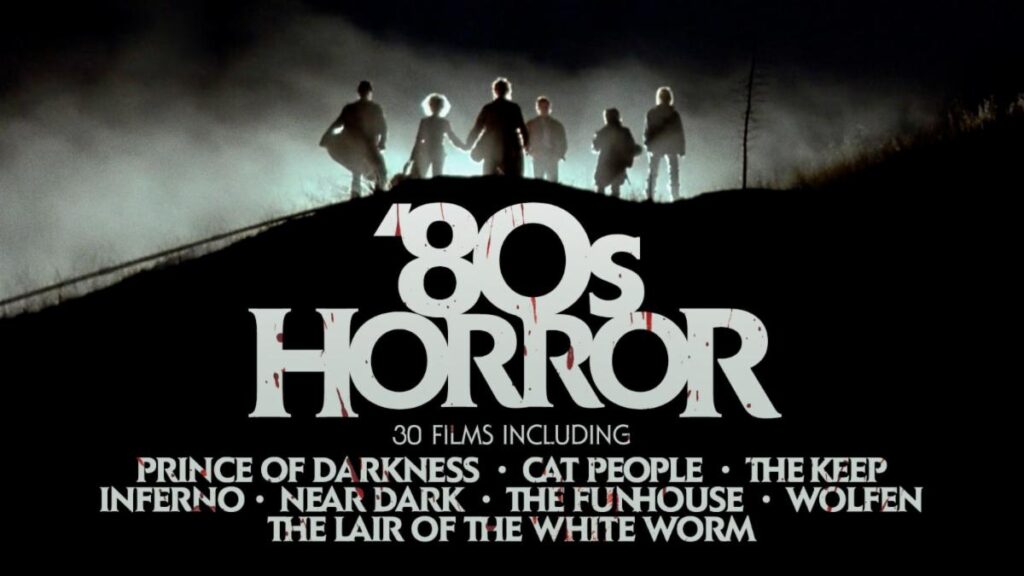 '80s Horror – Just in time for Halloween, the Criterion Channel unleashes classics from established directors like John Carpenter, David Cronenberg, and Tobe Hooper alongside infamous "Video Nasties." Curated by Clyde Folley.
Universal Horror Classics – 9 legendary movie monsters are featured in this series which includes the alternate Spanish-language version of 1931's 'Dracula.'
Hellraiser – 'The Night House' director David Bruckner takes on Clive Barker's classic tale of interdimensional demons with Jamie Clayton taking on the Pinhead role. (available now)
Rosaline – Experience the story of 'Romeo & Juliet' from another point of view in this period romance featuring Kaitlyn Dever as Juliet's cousin, who just so happens to be Romeo's ex-girlfriend and none-too-pleased to see them dating. (October 14)
Matriarch – Here's a more under-the-radar horror film for your Halloween viewing. Jemima Rooper and Kate Dickie star in a story about "an unspeakably dark secret." (October 21)
Luckiest Girl Alive – Mila Kunis stars as a woman whose life unravels after her past is revealed in a true crime documentary. (available now)
The School for Good and Evil – Based on the best-selling book series, Paul Feig brings together an all-star cast that includes Laurence Fishburne, Michelle Yeoh, Patti LuPone, Rachel Bloom, Kerry Washington, and Charlize Theron for this modern-day fairy tale. (October 19)
The Good Nurse – Jessica Chastain and Eddie Redmayne star in the English-language debut film from Danish filmmaker Tobias Lindholm ('A War'). (October 26)
All Quiet on the Western Front – Felix Kammerer and Daniel Brühl star in this epic war drama that is Germany's official entry for the 2023 Oscars Best International Feature Film category. (October 28)
Monster High: The Movie – Nickelodeon and 'The Wizard' director Todd Holland join forces for a live-action musical adaptation of the fashion doll franchise. (available now)
Unhuman – Seven students have to survive a bloody field trip once they're attacked by zombies in this Blumhouse production. (October 28)
Beast – Idris Elba fights a lion. What more do you need to know? (available now)
Halloween Ends – David Gordon Green brings his reboot trilogy to a close (at least for a few years) with this chapter that almost certainly features the last lead performance by Jamie Lee Curtis in the series. (October 14, simultaneous theatrical & Peacock release)
Mid-Century – Bruce Dern and Shane West star in this American horror film about an architect and his wife who rent a vacation home that turns out to be haunted. (October 24)
Catherine Called Birdy – Lena Dunham's second feature film of the year is an adaptation of Karen Cushman's acclaimed novel set in 13th-century England. (available now)
The Northman – Visually stunning Viking revenge tale from Robert Eggers ('The Lighthouse') makes the leap from Peacock to Prime. (October 11)
Downton Abbey: A New Era – The second feature film spin-off from the hit British series. (October 28)
Run Sweetheart Run – This 2020 Sundance premiere finally heads to streaming – it's the story of a single mother who ends up on a terrifying blind date and has to do her best to make it out alive. (October 28)
Hopefully these recommendations make your October streaming efforts much easier to handle! Looking for more to watch? Check out last month's recommendations here.
About Author