The new film from maverick director Michael Bay will stand the test of time with audiences despite its lackluster showing at the box office.
The action-packed thriller is a remake of a 2005 Dutch film called 'Ambulancen' about brothers who risk it all to pull off a bank robbery to cover some massive medical bills.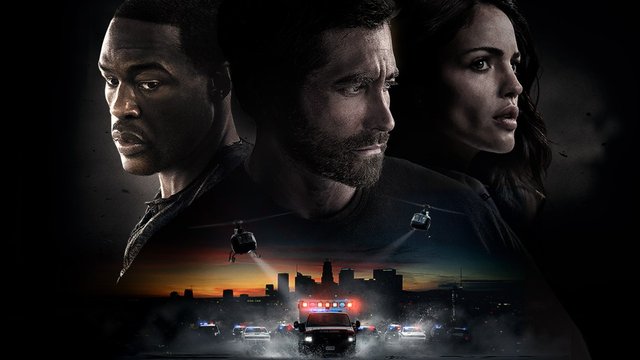 Yahya Abdul-Mateen II stars as Will, an unemployed veteran with a newborn baby and a wife in need of a costly experimental surgery. He is struggling to find a job that will pay him enough to help his family when he gets a proposition from his half-brother Danny (Jake Gyllenhaal).
Without much time to consider the implications of his decision, he agrees to join Danny and his nefarious crew to pull off a bank robbery that could solve all of his problems.
As is often the case in these kind of stories, things go south pretty quickly. The heist is derailed by the presence of a cop who has coincidentally shown up at the same time to ask a bank teller out on a date. The situation escalates quickly until the officer is taken hostage by the crew on their way out.
In an attempt at escaping, an ambulance is also hijacked, which gives the film its name and adds a second hostage in the form of skilled EMT Cam Thompson (Eiza González).
The majority of the running time is spent in the middle of a high-speed police pursuit of the ambulance. 'Ambulance' contains some of the most intense car chase sequences ever shot and multiple stunts made me wonder how they hell they pulled them all off.
One of the more unique aspects of the film's visuals is the frequent use of drone cameras to give us viewpoints that would otherwise have been impossible to capture. This results in some wildly entertaining (and dizzying) shots as the camera flies down the side of buildings and follows the chase.
Gyllenhaal has rarely been this over-the-top and he sometimes seems like he's in a different movie than everybody else. And even though the film wasn't a big hit, the terrific performances from Abdul-Mateen II and González should help them grow into their burgeoning careers.
Michael Bay has delivered a masterclass in how action films should propel the audience along for the ride. While occasionally veering into cheesiness, 'Ambulance' is great fun and could easily hit cult classic status over the years.
How to Watch
As featured in our recent streaming preview, 'Ambulance' is available now on premium video on demand ($24.99 to buy, $19.99 to rent) and is Movies Anywhere eligible. It will be available at standard pricing to rent or buy beginning June 14, when it is also expected to be released on 4K Ultra HD, Blu-ray, and DVD. As a Universal release, it should also be premiering on Peacock to stream on or around May 23.
About Author