Punk rock icons Green Day are digging into the archives and releasing a collection of recordings from the BBC's legendary Maida Vale Studios. The BBC Sessions will showcase recordings from 1994, 1996, 1998, and 2001. The collection marks the first time these recordings will be properly mastered for official release.
The first session which took place in 1994, occurred just months after Green Day dropped their seminal Dookie album. The band was raw and raucous and ripped through a four-song set that included "She," "When I Come Around," "Basket Case," and "2000 Light Years."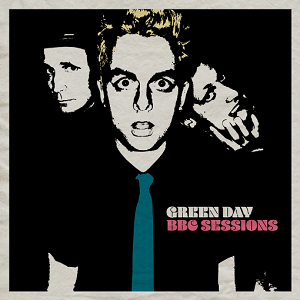 They'd return three more times over the next seven years capturing the band at different stages of their career, capped with the 2001 session during Green Days' Warning era.
Set for release on December 10, it can be consumed on CD, digital and limited edition vinyl. Keep your eye out for the Milky Clear Color limited edition vinyl at your favorite indie record shop.
The 16-track collection is sure to delight fans. Be sure to have a look at the album's liner notes. Written by Radio 1's Steve Lamacq, host of the legendary Evening Show. Remarkably, he was there in person for each performance.
For additional updates on each weeks' song release, follow Green Day on Instagram and Twitter.
The BBC Sessions Tracklist:
She (Live at the BBC June 8 1994)
When I Come Around (Live at the BBC June 8 1994)
Basket Case (Live at the BBC June 8 1994)
2000 Light Years Away (Live at the BBC June 8 1994)
Geek Stink Breath (Live at the BBC November 3 1996)
Brain Stew/Jaded (Live at the BBC November 3 1996)
Walking Contradiction (Live at the BBC November 3 1996)
Stuck With Me (Live at the BBC November 3 1996)
Hitchin' A Ride (Live at the BBC February 12 1998)
Nice Guys Finish Last (Live at the BBC February 12 1998)
Prosthetic Head (Live at the BBC February 12 1998)
Redundant (Live at the BBC February 12 1998)
Castaway (Live at the BBC August 28 2001)
Church On Sunday (Live at the BBC August 28 2001)
Minority (Live at the BBC August 28 2001)
Waiting (Live at the BBC August 28 2001)
About Author