For a brief moment in time in the 90s, it seemed like Milli Vanilli were the future of pop music.
Their songs were inescapable. Their debut album produced hit after hit on the charts. Until, at least, it all fell apart.
Fabrice Morvan and Rob Pilatus were on top of the world until they were proven to be frauds. Or that's the story that everybody remembers. In a new documentary from director Luke Korem, we're offered a lot more information about what really went down.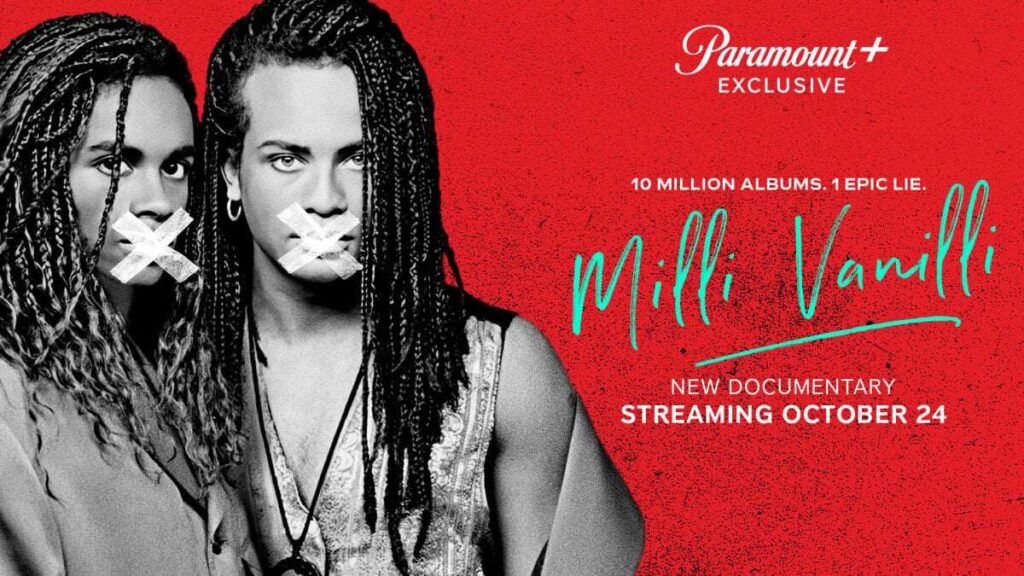 The two young men were living in Munich and both wanted to be famous. They were dancers on a popular German music television show and eventually formed a band. Discovered by producer Frank Farian, he signed them to a contract and agreed to record their music.
The only problem? He loved their look, but didn't like the way they sang. This kickstarted a scandal that turned Milli Vanilli into a global joke. Farian secretly recorded other singers and then sent Fab and Rob out to lipsync those songs to the world.
The Verdict
The story of Milli Vanilli was originally hashed out in the very first episode of VH-1's "Behind The Music," which aired in the fall of 1997. Both men participated in interviews for it, but then Rob Pilatus died of an accidental drug overdose in 1998.
For Korem's documentary, that means he was left to rely on existing interviews with Pilatus for this film, but Fabrice Morvan is very involved. The overall takeaway we're left with is that scores of people were complicit in deception related to this project, but that it only destroyed the lives of Rob and Fab. All of the corporate suits who made millions off of them walked away relatively unscathed.
I'm not sure that the movie really goes deep enough into what really happened, but the filmmakers were certainly inhibited by who would actually talk and limited to the footage that does exist. It is interesting to hear from the original singers, Brad Howell and John Davis, as well as the backing vocalists, Jodie Rocco and Linda Rocco.
Farian, unsurprisingly, did not agree to participate. We do hear from his assistant (and former girlfriend) Ingrid Segieth, who contradicts Morvan's origin story, but is otherwise very sympathetic and occasionally appears remorseful for her involvement.
Korem builds the story up to the inevitable downfall. We learn that things may have never blown up fully the way they did, but once the duo won a Grammy for Best New Artist, the house of cards collapsed.
'Milli Vanilli' premiered earlier this year at the Tribeca Film Festival. It still probably doesn't really tell the full story of what went down with one of pop music's biggest scandals, but for the curious, it may well be the most complete version we're going to get.
Grade: C+
How to Watch 'Milli Vanilli'
'Milli Vanilli' was produced through MTV Entertainment Studios and is streaming now exclusively on Paramount+.
Looking For More Movies to Watch at Home
Check out our October streaming preview for even more recommendations!
About Author