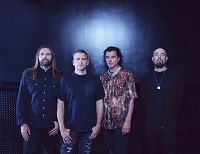 Iconic rockers Bush are gearing up for the release of their very first greatest hits compilation. Titled Loaded: The Greatest Hits 1994-2023, the album arrives on November 10th, courtesy of Round Hill Records. Alongside this milestone release, the band has released a new song and is embarking on a series of headline dates across North America.
Bush is comprised of the talented quartet of Gavin Rossdale (vocals, guitar), Chris Traynor (guitar), Corey Britz (bass), and Nik Hughes (drums). The band has continually pushed the boundaries leaving an indelible mark on the music industry. "Loaded" offers fans a comprehensive glimpse into their extraordinary musical legacy, boasting 21 tracks that span nearly three decades of their career.
New Music From Bush
As a preview of what's to come, Bush has unveiled "Nowhere to Go But Everywhere." The song is a poignant reflection on the evolving perspectives that time inevitably brings. The track, second to last on the "Loaded" compilation, was penned by Gavin Rossdale himself, with production duties shared between him and Corey Britz.
Bush will be sharing music on the road this fall on their "Nowhere To Go But Everywhere" tour. The tour starts on November 14th at Hard Rock Live in Orlando, FL and fans can snag their tickets during the ongoing pre-sale while supplies last. The general ticket sales open on September 22nd, 10:00 AM local time.
For those in New York, Bush has a special treat in store this Friday, September 22nd. In honor of International Peace Day, the band will perform an intimate show at Irving Plaza in NYC. All proceeds will go to Artist For Action and Sandy Hook Promise. The show will be simultaneously live-streamed on the premier streaming platform veeps.com.
The Best Of Bush
Loaded is a treasure trove of Bush's greatest hits, featuring iconic tracks from each of their nine studio albums. It even includes "Mouth" (The Stingray Mix) from the 1997 remix album "Deconstructed" and a rare cover of the Beatles' "Come Together," initially released in 2012.
Looking ahead to next year, BUSH will mark the 30th anniversary of their 6x Platinum debut album, "Sixteen Stone," making it fitting that "Loaded" features five tracks from this seminal release. Expect to relive classics like "Everything Zen," "Little Things," "Machinehead," and their first No. 1 hits, "Comedown" and "Glycerine," which dominated Billboard's Alternative Airplay chart back in 1995.
Gavin Rossdale, the driving force behind BUSH, expressed his gratitude for the band's enduring journey, stating, "I'm really grateful that I get the chance to make music after all of this time. The privilege is not lost on me. I'm still in the octagon, and I think that's healthy because I'm good at fighting."
Tracklist – Loaded: The Greatest Hits 1994-2023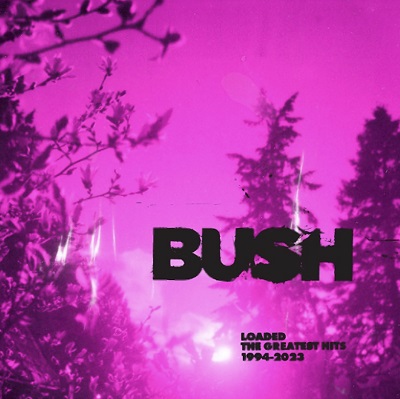 Everything Zen
Little Things
Comedown
Glycerine
Machinehead
Swallowed
Greedy Fly
Mouth (The Stingray Mix)
The Chemicals Between Us
Letting The Cables Sleep
The People That We Love
Inflatable
The Only Way Out
The Sound of Winter
This Is War
Bullet Holes
Flowers On A Grave
The Kingdom
More Than Machines
Nowhere To Go But Everywhere
Come Together
Connect with Bush:
Website | YouTube | Instagram | Twitter | Tik Tok | Facebook
Are you enjoying MendoWerks Magazine? Receive updates each week directly in your inbox. Sign up for the newsletter here.
About Author