Within Temptation is marking the start of a new era with the release of a new single, "Wireless."
This song is everything one can anticipate from Within Temptation–epic, powerful, and gorgeous–but with a new, fiery edge. This new single also marks the start of the countdown to the release of their upcoming eighth studio album, which is due later this year.
Check out "Wireless" by Within Temptation on YouTube:
In terms of content, "Wireless" deals with the idea of manipulation as power. Specifically, this song depicts some of the sociopolitical issues surrounding war-hungry officials that distort and control the media to their own gain.
Speaking on the new single, Within Temptation's lead vocalist, Sharon den Adel, shares:
"'Wireless' is a song about a soldier who goes to war convinced that he is going for a good cause. He's indoctrinated by government-controlled media and thinks he's going to be welcomed back as a savior, only to find out he has been used. This has resulted in people seeing him as a brutal conqueror instead. And now, he finds himself on the wrong side. His life and the lives of many are deceived and destroyed."
Within Temptation: on the road
Within Temptation spent much of 2022 on tour. Earlier in the year, they spent time touring the US as the special guest during Iron Maiden's "Legacy of the Beast" tour. Later on, Within Temptation embarked on their "Worlds Collide Tour," a co-headliner across Europe with Evanescence.
This June, Within Temptation will appear at a few festivals across Europe. These festival appearances include the UK's Download Festival, Download Festival in Germany, and Hellfest in France.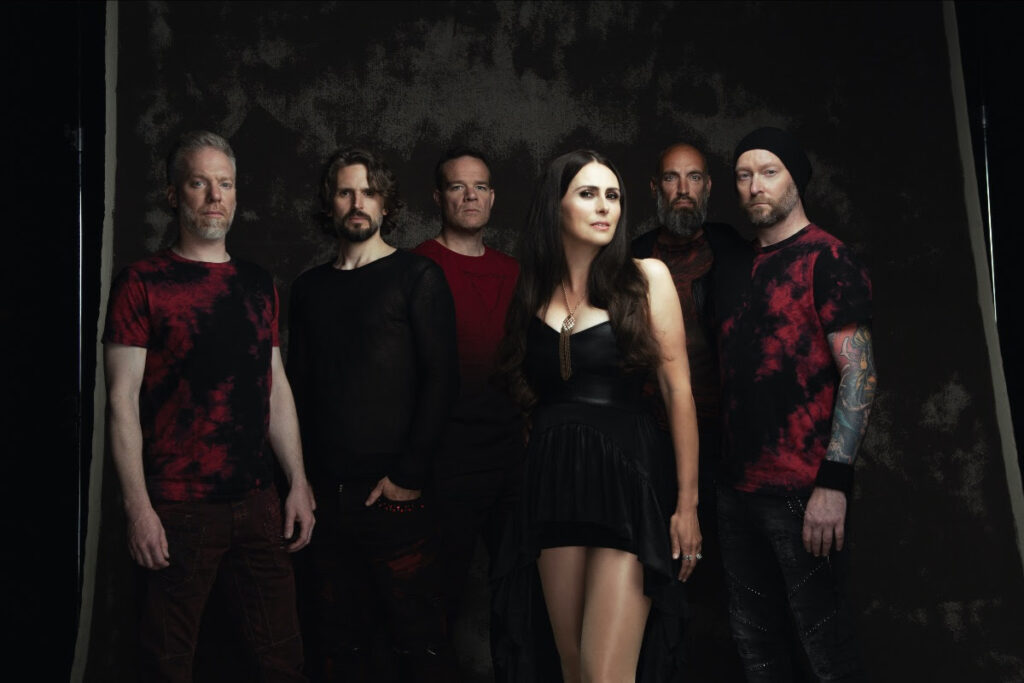 Thoughts on AI and manipulation of media:
Given the deeper meaning behind "Wireless"–which deals with the dangers surrounding government manipulation of the media–it was interesting to see that AI was used in the song's visual assets.
After all, AI now plays a huge role in the creation of realistic "deepfakes," or media that have been digitally manipulated in order to represent someone that is not in the original image (or video). These falsified assets are often released with the purpose of spreading fake information. For example, there was a deepfake video of Ukrainian President Volodymyr Zelenskyy addressing his soldiers released last year. Another example of harmful AI-manipulated media would be deepfake pornography, which is generally non-consensual, and deeply traumatic for those involved.
Sometimes, these AI-generated images are seemingly harmless, like the glamor shots of Pope Francis in a puffer coat that circulated online earlier this year. But, more often than not, the purpose behind a deepfake is to manipulate the viewer in some way– to make them believe in something that isn't real.
As a result, it feels a bit ironic that AI was used in this project, as AI can be used to do the exact thing that's warned against within the content of "Wireless".
Alas, AI isn't going away anytime soon– so regardless of how you feel about these tools, perhaps it's time to brush up on some media literacy skills… Just in case.
---
Follow Within Temptation:
Facebook | Instagram | Twitter | YouTube | Spotify
Are you enjoying MendoWerks Magazine? Receive updates each week directly in your inbox. Sign up for the newsletter here.
About Author