The latest and greatest from filmmaker Laura Poitras ('Citizenfour') is a captivating look at the life and career of artist Nan Goldin. In 'All The Beauty And The Bloodshed,' Poitras takes us far beyond the artistic achievements of a remarkable woman.
The film was awarded the Golden Lion at the Venice Film Festival, only the second time in the fest's history that a documentary won the honor. Sadly, it lost out to the timely 'Navalny' at the Oscars this year in the Best Documentary Feature category, It should find a much bigger audience on HBO Max than it did during a brief theatrical release last fall.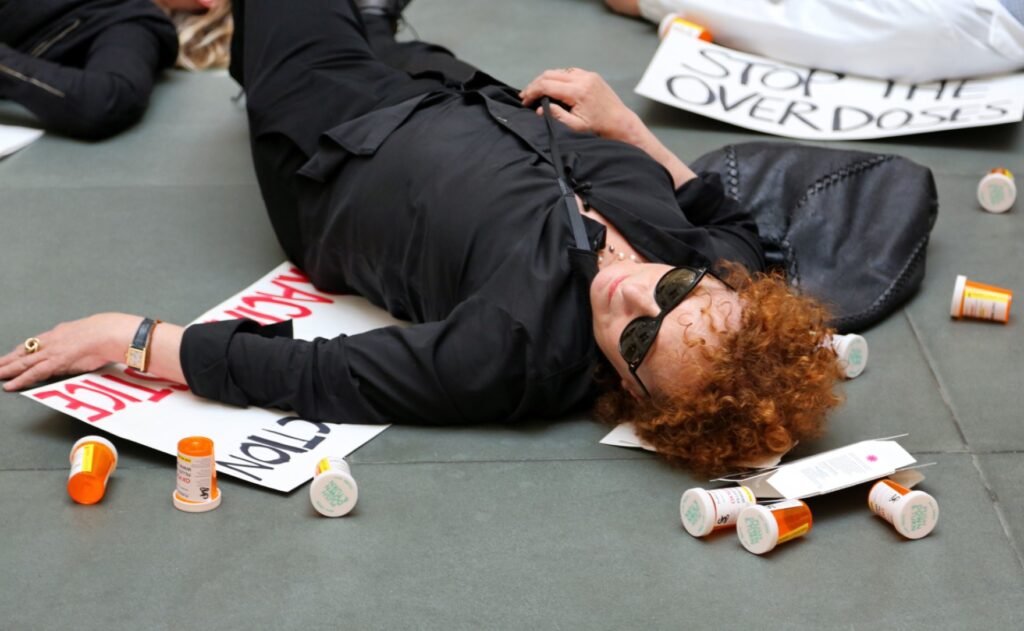 The Verdict
'All The Beauty And The Bloodshed' was in my Top 10 for 2022, so you can safely presume that I'm here to recommend it.
If the film strictly examined the thought-provoking photography and artistic endeavours of Nan Goldin, it would be enough. Goldin's work, specifically 1985's slide show exhibition and accompanying book 'The Ballad of Sexual Dependency,' is wildly personal and intimate.
She managed to capture post-Stonewall New York City in a way that few others did. Genuinely pointing her camera at her own friends and, often, the gay and trans community at a time when most people only looked with a leering disdain, she caught a moment in time that is otherwise lost to the ether. Along the way, she documented the post-punk new-wave/no-wave scene.
Poitras blends a close-up look at the art and artist alongside an emerging story of activism. Goldin herself was once addicted to opioids. She used her notoriety to attack the Sackler family for their ownership of the company that makes OxyContin. The Sacklers notoriously funneled drug profits into art galleries and museums around the world. Or they did until Goldin decided to refuse to allow her work to be exhibited in places where the Sacklers slapped their name.
We follow major protests and a campaign led by Goldin to get iconic places like The Met and the Guggenheim to refuse funding from the Sacklers.
The film is highly impactful and completely unforgettable. 'All The Beauty And The Bloodshed' is not just one of the best documentaries of last year, it's one of the best films in recent memory.
A+
How to Watch Laura Poitras' 'All The Beauty And The Bloodshed'
'All The Beauty And The Bloodshed' premieres on Sunday, March 19 on HBO at 9pm eastern. It will be available to stream on HBO Max at the same time.
If you don't have access to HBO, the film is also available to rent or buy from all digital providers. It was also acquired for release by the Criterion Collection. They should be handling the eventual physical release on Blu-ray and DVD.
Looking for more movie recommendations? Check out our March streaming preview!
About Author