Lukas Dhont's 'Close' premiered in compeition at the Cannes last year and won the Grand Prix, the festival's second highest honor.
Acquired for U.S. distribution by A24, it has been nominated for Best International Feature Film at the 95th Academy Awards.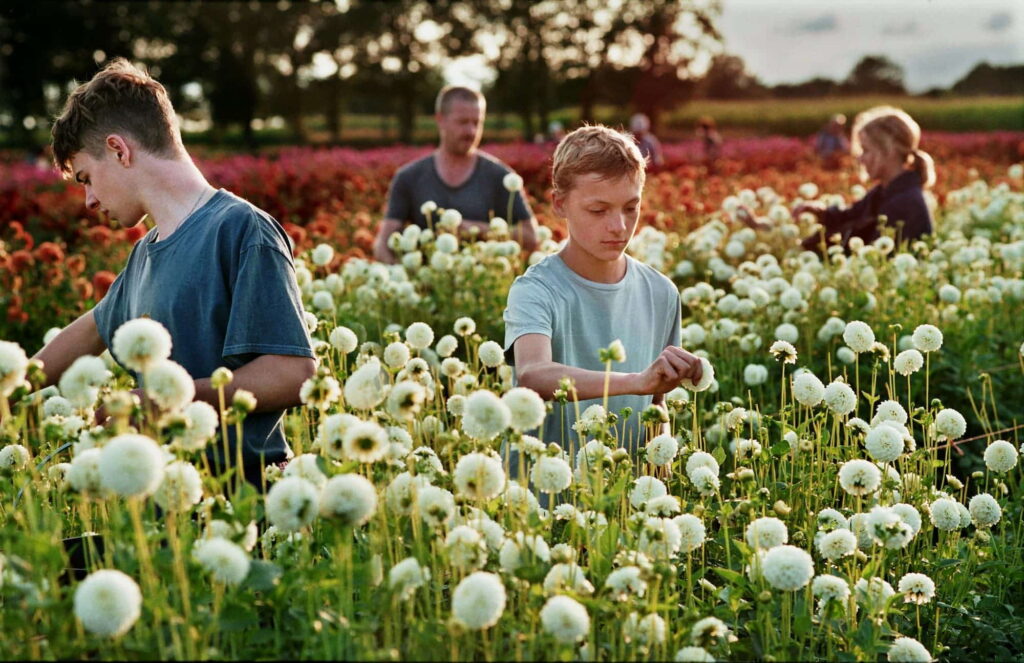 Set in rural Belgium, Léo (Eden Dambrine) and Rémi (Gustav De Waele) are young teenage boys who have been best friends for years. As their teenage years begin they spend a blissful summer by each other's side, playing games and goofing around like any kids would.
As they head to start a new school year, they find that their classmates perceive them to be gay. Without the maturity to deal with the shame and confusion this taunting brings to their friendship, they begin to drift apart. Léo tries to prove his masculinity and distance himself from Rémi by aligning himself with the "cool" boys and playing sports.
The splintering of their friendship careens towards tragedy, with a community left to face the all-too-real consequences of bullying.
The Verdict
'Close' really nails a lot of distinctly resonant moments of childhood before innocence is replaced by fear and shame. We don't know if either boy is gay and, at their age, they likely don't have a handle on it themselves. But perception can be more powerful than facts, especially at 13.
The namecalling and cruelty doesn't bother Rémi as much as it does Léo, at least not initially. But it takes a toll on both of them. In the aftermath of a tragic circumstance, Léo has to grow up pretty quickly and sort through an even more confusing and painful situation.
Both young actors are outstanding in their first acting roles. It's very difficult to capture the emotions in a story like this at their age, but they do an amazing job. There is something remarkable at the way Lukas Dhont captures grief and its impact. It's a delicately told story with a powerful punch that just may haunt you for weeks, as it did me.
Grade: A
How to Watch Lukas Dhont's 'Close'
While still playing in select theaters, 'Close' will premiere in the A24 Screening Room on Tuesday, February 28. The $20 premium video on demand rental will give you a 6-hour viewing window and offers Apple TV and Roku apps for television viewing.
'Close' will then be available for PVOD rental from all digital providers beginning March 3.
As part of A24's streaming deal, the movie should head to Showtime (and, eventually, Kanopy) after it finishes its VOD run.
Looking for more great films to watch? Check out our February streaming preview!


About Author