Five-time GRAMMY Award-winning artist and best-selling female country musician of all time, Shania Twain, has released a new single called "Giddy Up." The track is a preview of her upcoming album, Queen of Me, which is set to be released on February 3, 2023. This will be Twain's sixth full-length album, her first since 2017, and her official debut with her new label partner, Republic Nashville, a division of Republic Records.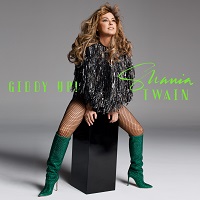 "Giddy Up" is a catchy and energetic song that is perfect for singing and dancing along to. It showcases Twain's impressive vocal range and charming personality. The singer stated, "I want people to feel good when they hear the new album. I want to set a celebratory tone and 'Giddy Up!' is a way to call to the audience and say 'let's get ready for some fun!'"
Twain is a highly successful and influential artist in the country music industry. She has released numerous hits throughout her career, including "You're Still the One," "From This Moment On," and "That Don't Impress Me Much." In addition to her five GRAMMY Awards, she has also won numerous other awards and accolades, including the Order of Canada, the highest honor for a civilian in Canada. Twain has sold over 100 million records worldwide, making her one of the best-selling female musicians of all time.
Details on the Queen of Me tour can be found on the official Shania Twain website. Follow along on Instagram and Twitter for more updates.
Tracklist – Queen Of Me
Giddy Up!
Brand New
Waking Up Dreaming
BEST Friend
Pretty Liar
Inhale/Exhale AIR
Last Day of Summer
Queen of Me
Got It Good
Number One
Not Just A Girl
The Hardest Stone
About Author