Depeche Mode is experiencing a bit of a revival after fans of the popular HBO show found themselves asking, "what was that song from Last of Us"? "Never Let Me Down Again" plays during a crucial moment at the conclusion of the much-talked-about episode. And based on comments left on social media, all signs point towards renewed interest among fans new and old.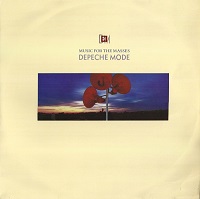 The song was released in August of 1987, as the second single from their Music For The Masses album. While it didn't achieve the chart success of some of their other material it's been a longtime fan favorite. Will we continue to see the trend of newfound success for older songs thanks to appearances in popular television shows? Yes, probably.
In 2022, the iconic Kate Bush experienced a revival on a whole other level after "Running Up That Hill" appeared in the popular Netflix show Stranger Things. It would go on to hit #1 on several charts more than 37 years after its initial release.
Tragedy Strikes Depeche Mode
As the band prepared for a new album and tour, in May of 2022, tragedy struck. Founding Depeche Mode member Andy 'Fletch' Fletcher passed due to a serious heart issue. Frontman Dave Gahan spoke with Rolling Stone last fall and discussed their grief and how his passing reinforced the meaning behind their new album title, Momento Mori.
Along with the release of the album this spring, the band will head out on their first tour in more than five years. Set to kick off March 23rd in San Francisco, they'll wrap the U.S. leg on April 14th at Madison Square Garden in New York City.
For more information visit the official Depeche Mode website. Or follow along on Instagram and Twitter.
Are you enjoying MendoWerks Magazine? Receive updates each week directly in your inbox. Sign up for the newsletter here.
About Author