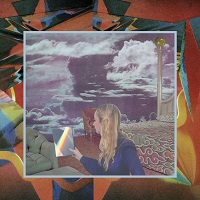 L.A.-based duo Sneakpeek is back in action with a trippy new single called "Dreams That You Discarded". The high-energy psychedelic number feels reminiscent of old-school Blondie mixed in with modern-day acts like The Killers and Phoenix.
The retro-sounding audio is accompanied by a music video that fits the vibe of the song like a glove. Sneakpeek's Dora Hiller and Aric Bohn worked with talented cinematographer Arlene Muller and director Paige Stark. While legendary artist Ken Jenkins adds impressive multicolor and lumia visuals.
When asked about the meaning of the song Hiller had this to say.
"…it's about recognizing that it's never too late to reignite dreams that we have forgotten. When we hypnotize ourselves into a state where we can trust that everything is happening exactly as it should, we can easily tap into the flow of life".
Sneakpeek got its start in 2013 with the release of its self-titled album and now fast forward a decade, they have big plans for 2023. Keep your eyes open for tour dates and ears peeled for a new full-length album. The new material was recorded in the Glassell Park neighborhood of Los Angeles according to a recent press release.
You can connect directly with the band on Bandcamp. Or you can follow Sneakpeek on Instagram and Twitter for additional updates. Share your thoughts on "Dreams That You Discarded" in the comments section below.
Are you enjoying MendoWerks Magazine? Receive updates each week directly in your inbox. Sign up for the newsletter here.
About Author