Louis Armstrong was one of the founding fathers of jazz, rising to great prominence despite the obstacles of early fame during segregation.
Wayne Shorter narrates this revealing new documentary from Sacha Jenkins ('Bitchin': The Sound and Fury of Rick James'). Nas also adds his voice to narrate sequences as Armstrong.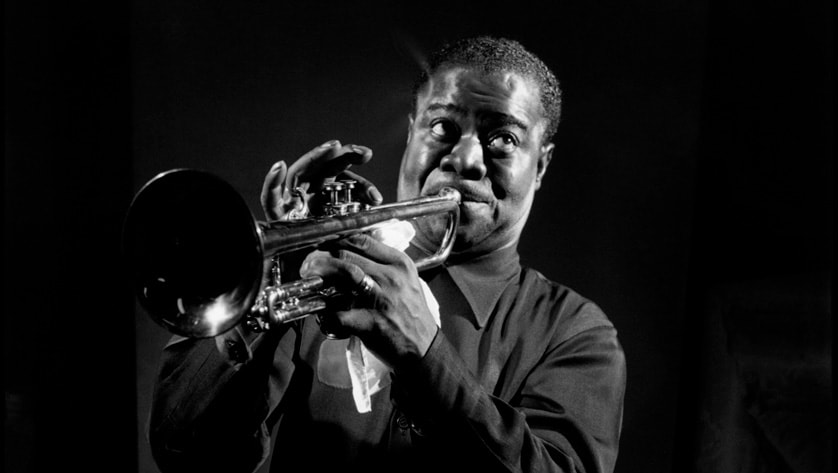 Louis Armstrong's life and career is traced back to his early days in New Orleans and follows him to Chicago and, ultimately, New York. The film illustrates how fame did not protect Armstrong from prevalent racism. Armstrong discusses playing sold out shows for white audiences but not being allowed to come in through the main entrance.
Fellow New Orleans musician Wynton Marsalis is interviewed quite a bit here, talking about his long road to appreciating Armstrong. He discusses how Armstrong was seen by some as an "Uncle Tom", trying too hard to appease white audiences.
Jenkins smartly utilizes incredible archival footage to showcase the immense talent Armstrong displayed. He also dives deeper with previously unheard personal recordings. From the safety of his home, Armstrong recorded his thoughts on countless reel-to-reel tapes. They capture a refreshing honesty and profane humor that could otherwise have not been publicly noted at the time.
Before watching the film, I wondered why it had an R-rating. You'll realize it pretty quickly thanks to Armstrong's frank language in these recordings, which are insightful and genuine.
The Verdict
'Louis Armstrong's Black & Blues' is a powerful and provocative document of one of the greatest American musicians of all time.
It's a treat to hear the maestro in his own words. There are also great interviews from Armstrong's contemporaries like Dizzy Gillespie, Artie Shaw and Count Basie.
B+
How to Watch
'Louis Armstrong's Black & Blues' is streaming now on Apple TV+.
Looking for more to watch? Check out our November streaming recommendations here!
About Author