Human Beings– it's time. We're heading back to Greendale. The Community movie is here. #sixseasonsandamovie
The Community Movie as Announced via Twitter:
September closed out with the best possible news. The cult favorite comedy, Community, announced via Twitter that its prophesied movie is happening, at long last.
With the announcement came confirmation that many of the original cast members are already on board, including Joel McHale, Alison Brie, Ken Jeong, Danny Pudi, Gillian Jacobs, and Jim Rash. The original series' creator, Dan Harmon, is also returning to franchise, as well as the original executive producer, Andrew Guest. Joel McHale mistakenly tagged Gillian Anderson in his tweet instead of Gillian Jacobs, but according to Newsweek, she may be joining the cast after all.
The Community movie is going to be released via Peacock, NBC's streaming service. This makes sense, since the sitcom originally aired on NBC back in 2011. It ran six seasons across two networks–NBC and Yahoo! Screen. The show ended in 2015 with no hope to return, as Yahoo! Screen was also cancelled before the cast could reunite for any further episodes–or even a movie.
"Woah, You Just Wrinkled My Brain."
This announcement comes nearly 15 years after its original reference in season 2, episode 21 "Paradigms of Human Memory."
See the Community movie prophesy unfold for yourself… #sixseasonsandamovie
The phrase became a bit of a meme among Community fans–and later, a rallying cry. Even in the days leading up to the announcement, with no hope in sight, Community fans were still hash-tagging their social media posts with #sixseasonsandamovie in hopes that a movie would eventually materialize. After a long wait, and a bit of a bidding war, we now know all of our hoping was well worth it.
"Movie Reference."
The movie isn't just something fans wanted–the cast & crew have always seemed to have wanted it greenlit as well… for years.
Here are some great quotes from some members of the Community cast highlighting their own #sixseasonsandamovie hype leading up to the announcement:
"I think we're all down for it […] It just requires a script and a budget. [Laughs] So I think if there was a movie, we would all do it. I don't want to speak for everyone. I would do the movie, absolutely. I feel very lucky to have gotten that pilot. I mean, I get so sentimental when I talk about this stuff because, for all of us, this could've gone a different way. I could have not gotten the part. I think it was a real special combination of people and time."

Gillian Jacobs, on EW binge, in 2020.
"Everybody knows I will do anything with those guys… As it comes from me, Ken Jeong, Ben Chang, I will do anything for them. It's never work with them and we're really close."

Ken Jeong, to Newsweek in 2021.
"We're still talking about it, you know, so it's still out there. It's still possible. I think there's still a lot of interest. […] I've said that I'm in so I'm excited about it. If and when it happens, I just know that there's a lot of elements that have to come together to make it work but I'm hopeful. I'm still very, very hopeful.

Danny Pudi, to Radio Times, in 2021:
"I know that, as Alison said the other day, there's been a lot of talks […] This is the thing that we've been saying for years now, it's not that there's a lack of desire. We all would love to do it, but everyone has just branched off and done so many different things. It's like how do you work out a schedule where you can get a Donald Glover, or a Gillian Jacobs, or Danny Pudi all together in one place at the same time again? So, I think that is the biggest jigsaw puzzle to put together, but every puzzle can find its way to completion. So, I believe that it's going to happen, I don't know when, but there are talks right now, currently."

Yvette Nicole Brown to Collider in August 2022.
"Honestly, and I'm not trying to be coy, I'm honestly trying to give you as much information as I have. It's been talked about in the way that's the most hopeful that I've ever witnessed, but still who knows. I'm crossing my fingers as much as anyone else. I hope it happens."

Alison Brie to Newsweek in August 2022.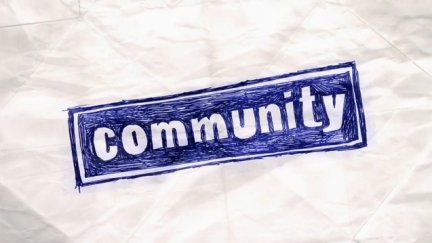 ---
Looking for more streaming news? Check out Matt's latest streaming preview for some October hits.
About Author