Their iconic early 2000s hit "Teenage Dirtbag" has gone viral multiple times in recent years. Here's a little background on the song, why it was re-recorded it in recent years, and where you can catch Wheatus on tour this fall (in select cities).
Wheatus was formed in 1995 by frontman/vocalist Brendan B. Brown out of New York City. The original lineup consisted of brother Peter on drums, Rich Liegey on bass, and Philip Jimenez on percussion, keyboards, harmonica, and special effects. The band name was inspired by a nickname given to the Brown brothers by their father when they were young.
The band's debut album was released in August of 2000 and their lead single was their biggest hit. "Teenage Dirtbag" had success in the U.S. and was even bigger overseas in countries like Australia and the U.K. Unfortunately they were unable to recreate the magic of their first single partly due to a dispute with their record label around the time of their sophomore release Hand Over Your Loved Ones. From there the band when independent and has released a series of full-length albums and EPs in the years since.
Going Viral on Tik Tok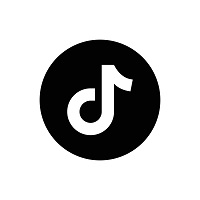 "Teenage Dirtbag" first went viral on social media in 2021, specifically on Tik Tok. No one is quite sure who started the phenomenon. It involves users including the song as a soundtrack to their post with the sped-up track in the background. From there people highlight pictures from their teen years, most often selecting embarrassing or unflattering shots from their grunge and/or punk rock phases.
A steady stream of celebrities have recently jumped on the trend and have revived it for 2022. When Newsweek feels the need to cover the topic, you know it's probably jumped the shark. Ultimately we've got much love for the song and band and are thrilled it's being exposed to a new generation.
Wheatus Re-Records "Teenage Dirtbag"
Somewhere along the way, the master recording of "Teenage Dirtbag" went missing. Brown decided to not only re-record the song but their entire self-titled debut album. We can all take comfort in the fact that the band owns their masters.
For tour/ticket information visit the official Wheatus website. For additional updates follow along on Tik Tok, Instagram, and Twitter.
Wheatus Tour Dates
Friday, October 21 @ 7:00 PM @ Piere's, Fort Wayne, IN
Saturday, October 22 @ 6:00 PM @ Cobra Lounge, Chicago, IL
Monday, October 24 @ 7:00 PM @ Your Mom's House, Denver, CO
Wednesday, October 26 @ 7:00 PM Gas Lamp, Des Moines, IA
Thursday, October 27 @ 7:00 PM @ Bottleneck, Lawrence, KS
Friday, October 28 @ 8:00 PM @ Barnato, Omaha, NE
Saturday, October 29 @ 7:00 PM @ The Wave Outdoor, Wichita, KS
Sunday, October 30 @ 6:00 PM @ DeadHead Cannabis Club, Hartville, MO
Tuesday, November 1 @ 6:30 PM @ The Ready Room, St Louis, MO
Wednesday, November 2 @ 7:00 PM @ Zanzabar, Louisville, KY
Thursday, November 3 @ 8:00 PM @ Madison Live!, Covington, KY
Friday, November 4 @ 7:00 PM @ The Basement, Columbus, OH
Saturday, November 5 @ 8:00 PM @ Club Cafe, Pittsburgh, PA
Enjoying MendoWerks Magazine? Receive updates each week directly in your inbox. Sign up for the newsletter here.
About Author