Nicolas Cage finds his career getting an outrageous reboot with 'The Unbearable Weight of Massive Talent.'
Director Tom Gormican and co-writer Kevin Etten came up with an idea so wild that it was irresistible to the actor: have him play himself in a hyperrealistic meta comedy where he supplements his career by becoming a government agent.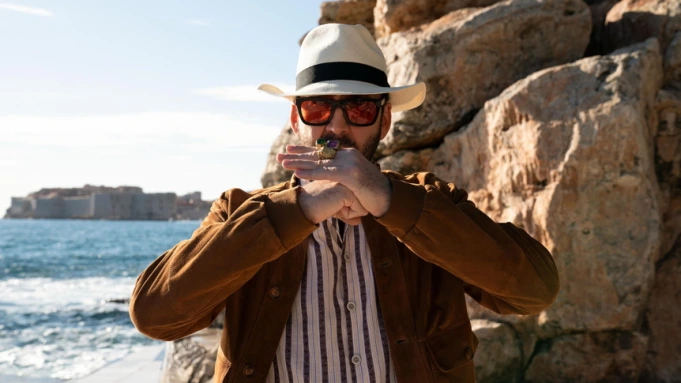 Of course, Nicolas Cage is playing an alternate reality version of himself here. He's also playing a younger "de-aged" version of himself that he calls "Nicky," who accosts him for poor choices and desperately wants to get back on track.
After his Hollywood agent (Neil Patrick Harris) presents an opportunity for him to fly to Majorca to make an appearance at a billionaire's birthday party for a cool $1 million, Cage ends up getting drawn into cooperating with the CIA on a spy mission.
After arriving at the compound of Javi Gutierrez (Pedro Pascal, clearly having a blast every second), Cage must report back to the CIA agents (played by Tiffany Haddish and Ike Barinholtz) without fully understanding the nature of the danger he's in.
Gormican finds a way to balance the absurdity of the story with a handful of genuinely thrilling action sequences. Part of the genius of this film is watching Cage play up certain aspects of his persona in such an exaggerated manner.
In a moment when it feels like only recycled intellectual property and endless sequels can succeed, this is a wildly original throwback that is nothing but fun.
How to Watch
As featured in a recent streaming preview, 'The Unbearable Weight of Massive Talent' is now available to rent or own from all digital providers and to buy on DVD, Blu-ray, and 4K Ultra HD. As a Lionsgate release, it should eventually end up streaming first on Starz in the months ahead and eventually head to Peacock in an expanded output deal.
About Author