If you're looking for something new on streaming in June, we've got you covered. Maybe you want to sit down with a brand new release to rent on VOD? If you'd rather check out something that has just hit a service you already subscribe to, we've got you covered there too.
Check out some of our picks for what you should add to your watchlist! What are you most excited to see?
Newly Available on VOD
White Elephant – This day & date theatrical release about an assassination attempt gone wrong stars Bruce Willis and John Malkovich. (June 3)
Huda's Salon – The latest film from writer/director Hany Abu-Assad (Paradise Now) is an Palestinian thriller about a blackmailed mother forced to spy on her own community by Israel's secret service. (June 10)
Mad God – The feature directorial debut from Phil Tippett is a stop-motion animated film that took 30 years to complete. (June 16)
The Torch – This is an acclaimed documentary about Chicago bluesman Buddy Guy. (June 19)
The Long Night – A Shudder exclusive, this horror film with Scout Taylor-Thompson and Nolan Gerard Funk finds a young couple face to face with a cult leader. (June 30)
For the month of June, AMC+ (which incorporates content from Shudder and IFC Films Unlimited) is also featuring movies for Pride Month including: Blue is the Warmest Color, Do I Sound Gay?, King Cobra, Scream, Queen! My Nightmare on Elm Street, Strike a Pose, and Weekend.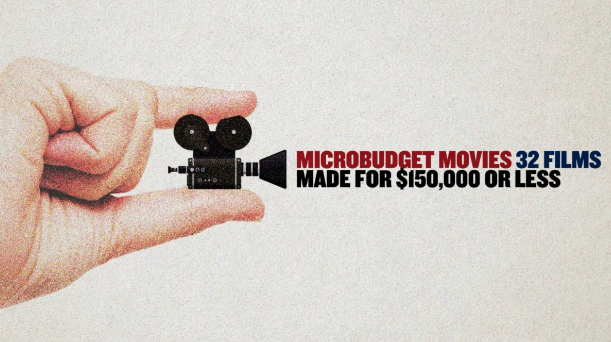 Microbudget Movies – This programmed feature contains 32 films made for under $150,000. It includes David Lynch's Eraserhead, John Waters' Multiple Maniacs, Richard Linklater's Slacker, Christopher Nolan's Following, and Barbara Loden's Wanda. (June 1)
Terence Davies Retrospective – The British director has made a career out of coming-of-age stories and tales of being gay in Liverpool in the 50s and 60s. Criterion will be streaming ten of his films for June including 1988's Distant Voices, Still Lives and 1995's The Neon Bible. (June 1)
Celebrating Pride Month – There is a lot of special programming for June including a series of LGBTQ+ short films, John Greyson's Zero Patience, Ira Sachs' The Delta, a Queersighted program full of musicals, and the drag documentary The Gospel of Eureka.
Karen Dalton: In My Own Time – Criterion has the exclusive streaming premiere of this documentary about the legendary folk singer from Greenwich Village. (June 2)
Fantastic Beasts: The Secrets of Dumbledore – David Yates returns to the director's chair to continue this Harry Potter spinoff series. (May 30)
The Janes – Timely Sundance hit documentary tells the story of the women who helped others secure access to abortion in the days before Roe v. Wade. (June 8)
The Card Counter – Streaming premiere of Paul Schrader's intense thriller with Oscar Isaac and Tiffany Haddish. (June 10)
Julia – Delightful documentary about the iconic chef, a nice compliment to the recent HBO series about her career. (June 30)
While I don't usually focus on HBO series here, I would be remiss if I didn't point out that French director Olivier Assayas has turned his incredible 1996 film Irma Vep into a series starring Alicia Vikander. Episodes begin on June 6.
Fire Island – Directed by Andrew Ahn (Driveways) and written by comedian Joel Kim Booster, this queer adaptation of Jane Austen's Pride and Prejudice follows a group of friends who travel to the Long Island gay mecca for vacation. (June 3)
The Worst Person in the World – Nominated for Best International Feature Film and Best Original Screenplay at the 94th Academy Awards, this wildly original film from Norway wraps up Joachim Trier's Oslo trilogy. (June 13)
Good Luck To You, Leo Grande – Emma Thompson stars in this sex-positive Sundance dramedy about a woman who decides to hire a male escort to help her have her first orgasm. (June 17)
Wildhood – This queer indigenous coming-of-age drama will have a one-week theatrical run before premiering on Hulu. (June 24)
Hulu is the exclusive livestream provider for the Bonnaroo Music & Arts Festival which will run from June 16-19. They're also streaming the Los Angeles Pride Parade on June 12 and the NYC Pride March on June 26 as part of their Pride Never Stops campaign.
Interceptor – Author Matthew Riley jumps into the director's chair for this action film about an army captain who has to stop 16 nuclear missiles aimed at 16 American cities. (June 3)
Hustle – Adam Sandler leads his own inspirational sports movie in this basketball drama also starring Queen Latifah and Robert Duvall. (June 8)
Who We Are: A Chronicle of Racism in America – ACLU deputy legal director Jeffrey Robinson traces our nation's history from "slavery to the modern myth of a post-racial America." (June 13)
Jennifer Lopez: Halftime – This documentary about J-Lo's appearance at the 2020 Super Bowl opens this year's Tribeca Film Festival before it begins streaming. (June 14)
The Man From Toronto – From the director of The Expendables 3 comes an action-comedy the streaming giant acquired from Sony Pictures. Woody Harrelson and Kevin Hart star in the story of a deadly assassin and a goofy businessman who meet in a case of mistaken identity. (June 24)
June also presents a batch of comedy specials recorded at the Netflix is a Joke Festival. These include multiple episodes of interviews with comics by David Letterman on June 7 and 12, an LGBTQ+ comic spotlight on June 9, a tribute to Bob Saget on June 10, an Amy Schumer special on June 11, a Pete Davidson special on June 12, a Snoop Dogg comedy special on June 16, and an overall festival highlights special on June 23.
No Time to Die – Daniel Craig makes his final appearance as James Bond. (June 10)
My Fake Boyfriend – Go Fish director Rose Troche returns with the story of a gay man who uses social media to create a fake romance to keep his ex away. (June 12)
Amazon will also be livestreaming the Tony Awards on June 12.
All dates subject to change.
About Author