Maverick filmmaker Robert Eggers ('The Witch,' 'The Lighthouse') returned to the theaters earlier this Spring with his breathtaking third feature, 'The Northman.'
Expanding far beyond the independent and intimate vibe of his earlier work, 'The Northman' is a full-scale, big budget Viking saga based on a legend that actually inspired Shakespeare's 'Hamlet.'
The powerful script was co-written by Eggers and Icelandic author and songwriter Sjón, which explains how Eggers was able to get Björk out of cinematic retirement for a brief role here. She is just a small part of an epic tale that is aided by a top-notch cast.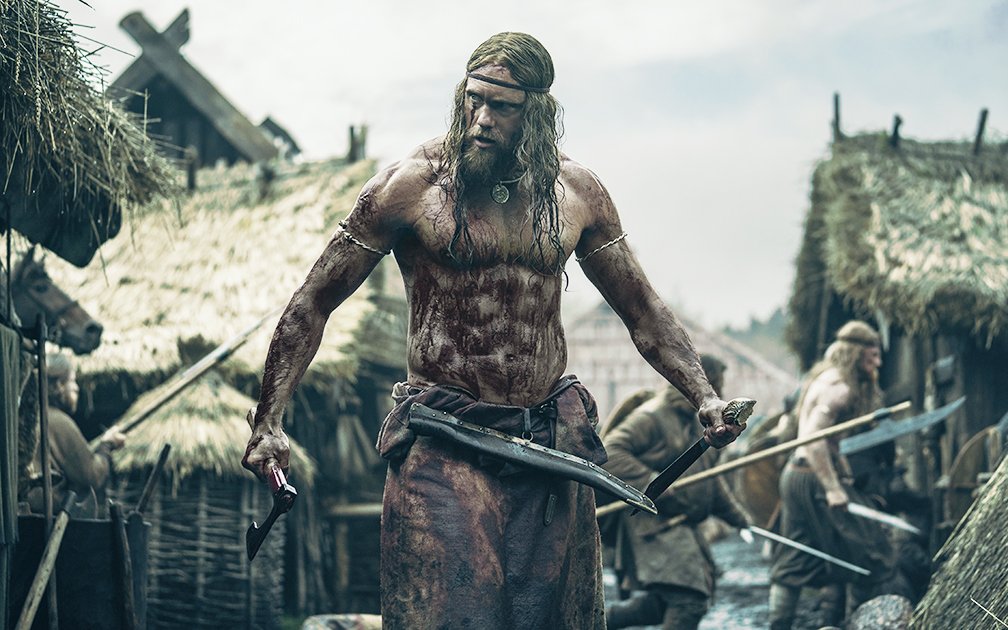 As a young child, Prince Amleth (played as an adult by Alexander Skarsgård) watches as his father King Aurvandill (Ethan Hawke) is brutally murdered by his own brother Fjölnir (Claes Bang). After escaping certain death himself, Amleth stows away with a Viking gang and makes bloody revenge his only focus.
Flash-forward to adulthood and Amleth finding out that Fjölnir escaped Norway to live a charmed life in Iceland, now married to his mother Gudrún (Kidman). Amleth sneaks himself into a group of slaves headed to Fjölnir's new home so that he can perform a sneak attack. His attentions are distracted slightly by Olga (Anna Taylor-Joy), but he uses his relationship with her to get assistance with plans for destruction.
There's a lot of double-crossing, extreme violence and incredibly vivid, but dark, cinematography along the way. Despite what turned out to be a mere two minutes of screen time, I was most excited to see this because of Björk. While I wish she had been in more of the film, her appearance is the icing on the cake of a bold cinematic adventure.
Eggers took a big risk by making what is essentially an arthouse film (estimated to cost up to $90 million) and throw it out for a mainstream ticket buyers. At that price, there was no choice but to try and give it the widest possible theatrical release and hope for the best. While the film did not make its budget back. I suspect that the streaming and home video releases are about to find a much larger and favorable audience.
RIYL: 'Game of Thrones,' 'Conan the Barbarian,' bloodsoaked fight sequences
'The Northman' is still playing in select theaters nationwide. As of today, it is streaming on Peacock and available to buy from all digital services. DVD/Blu-ray/4K Ultra HD releases will follow on Tuesday, June 7.
About Author